Welcome to the new normal. That is, if you're vaccinated. Now that dining out and heading to the gym is permissible, it's safe to say that there's plenty of exciting stuff coming up. To spice up your weekend, we've gathered some things that you can do. This week, head down to the newest Decathlon; visit SG Brick Fest; and more.
VISIT | Decathlon at Northshore Plaza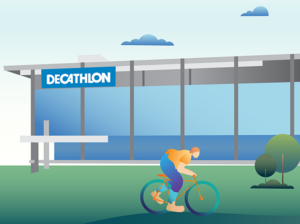 North-Easties rejoice! Decathlon's newest store has just opened at Northshore Plaza, and it's also Singapore's first Decathlon experience store. It boasts 19 test and innovation zones; it's first ever Instagrammable mural; and more. This weekend, head on down to find some exciting activities to celebrate the launch of the store. We're talking complimentary skateboard and helmet design classes guided by Mural Lingo. All you gotta do is just sign up for your preferred session, bring your own equipment, and be sure to be fully vaccinated! It's just 12 pax per slot, and you have to be 12 and above in order to participate. 
Click here for more information and to buy tickets. 
 SHOP | The Editor's Market Flagship opening
View this post on Instagram
The Editor's Market Flagship Store is opening at Takashimaya Shopping Centre this Friday, and to celebrate, they're launching a month's worth of festivities. Running until 28 November, customers can look forward to fun stuff in the vein of complimentary totes and customisation by local artists; in-store pop-ups by up-and-coming brands; and more. Exclusive to this weekend, shop cute plants at their pop-up or bask in the written word of personalised poetry typewritten live just for you. And after some retail therapy, drop by the cafe, Found, conveniently located in-store for a delectable pastry or a cuppa. 
391 Orchard Rd #B1-16 TO 24, Ngee Ann City
Opening hours: Daily, 10am-10pm
EXPERIENCE | SG BRICK FEST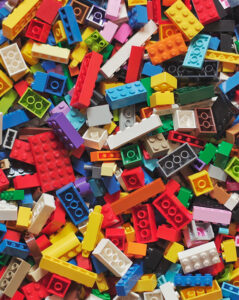 Calling all Lego fans, Singapore Brickfest 2021 has come to ION Gallery at Level 4. Yes, this comprises mind-blowingly intricate Lego builds for you to drool over… for free. You'll be able to admire the works of both local and international award-winning brick-based artists, who've got the likes of a massive medieval castle diorama lined up at the exhibition. Other Lego builds are categorised into two themes: Memories and Imagine. So delight in works of the old and immerse yourself with the innovative builds of the future that the talented builders have dreamt up. If you don't want to miss it, quickly snag a slot via Eventbrite and head down asap.
Click here for more information and to reserve tickets.
VISIT | Hell's Museum
View this post on Instagram
Your parents probably made a point to make a family outing to Haw Par Villa in bid to keep your cheekiness at bay at some point in your childhood. This weekend, it's once again time to step into the realm of death but this time for your own pure enjoyment. Hell's Museum is Haw Par Villa's new experiential exhibition, where you can discover how different religions, cultures, and the ages in Asia perceive death. It's an immersive exhibition featuring specially commissioned videos that shed light on rituals and ceremonies for the dead amongst other topics. And if you've remained confused for years after you first saw Haw Par Villa's infamous 10 Courts of Hell, you can now discover how concepts behind the graphic representations of sins and punishments in the afterlife evolved. 
Click here for more information and to buy tickets.
RENEW | Balanced Living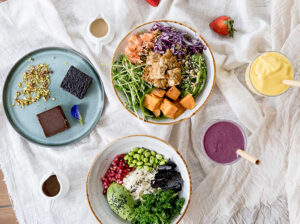 If you've been experiencing skin irritation or bloatedness recently, perhaps it's time to pay some attention to your gut. After all, a healthy gut contributes to a strong immune system, healthy heart, effective digestion, and may even help prevent some cancers and autoimmune diseases. So let's dedicate the weekend to some self-care and getting our health back on track. Local wellness centre, Balanced Living, is launching a 10-day gut healing makeover designed to authentically kickstart your health journey, starting from inside-out. You'll get to better understand your gut and overall health, and have a specially curated 6-day Gut Makeover Meal Plan delivered to your doorstep amongst other things. It won't be an easy journey but you'll have the support of Balanced Living's leading healthcare practitioner, Toni, to guide you along.
Click here for more information.