Korean series are having a major moment in the streaming game, and it's about time.
Hot off the trails of Squid Game and Parasite success, is the mind-bending Korean series on Apple TV+, Dr. Brain, which happens to be the streaming platform's Korean debut. Featuring an ensemble cast, with the lead Lee Sun-Kyun from Parasite, and other notable names like Park Hee-Soon (My Name), Seo Ji-Hye (Crash Landing On You), to name a few. The six-episode series is directed by filmmaker Kim Jee-woon, known for his horror-thriller works like A Tale of Two Sisters, and I Saw The Devil.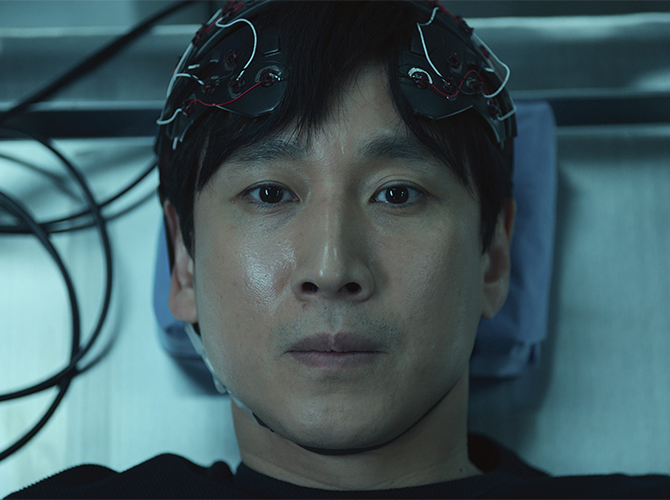 This happens to be Jee-Woon's first time creating a series based on a webtoon, to which the 57-year-old director said: "What I learnt from good dramas, was they had a very coherent and complete story in each episode, and at the end of every episode, they hook-baited the audience into watching the next one. I focused on doing that, and it's also important to continue the story well, to unravel the story into a very believable ending. Working with an OTT (Over-the-top) platform for the first time, I also noticed that one of the best things about it was the tempo and the cadence of the process, which was a lot quicker than the filmmaking process, and a little more loose than the drama series production process."
Dr. Brain's allure lies in a mixed-genre — part horror, part mystery, part sci-fi — with the premise revolving around Sun-kyun's character, Sewon as an aloof researcher with a troubled past. When he goes through a tragedy in the family with his son going missing and his wife comatose, he goes to extreme lengths to perform brain-syncing with others in order to obtain their memories and personality traits. It's a newly-coined term, and utterly fictional in case you were wondering.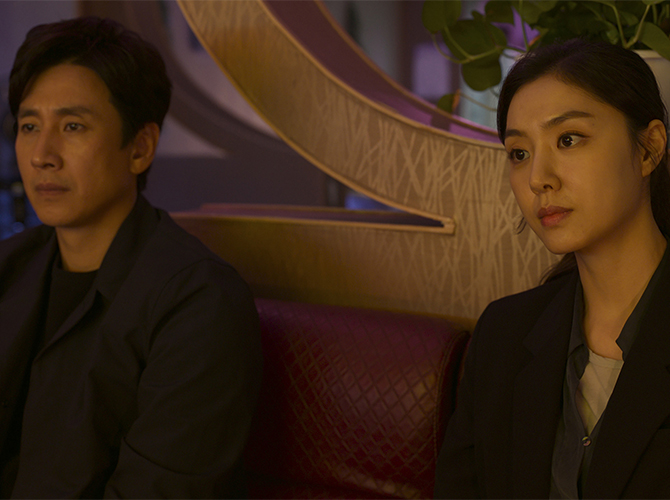 "I was too very curious when I first heard of the concept," says Sun-Kyun over a Zoom interview. "Actually, sci-fi wasn't the reason why I picked the show, I just have infinite trust for director Kim. I'm a huge fan of him and he was the reason why I chose to take part in this series. As I didn't have much background in science, I tried to look at it in a simple way. I just thought of it as just scanning your brain and that helped me get into it."
As the series unfolds, Sewon goes through many riveting events — one of which, even involves brain-syncing with a cat. Jee-woon adds: "I knew the role of Sewon was going to be a very tough part to play, so I was looking for an actor that had a wide spectrum and who could put on a solid performance, regardless of drama or cinema. Lee Sun-Kyun ticked all the boxes for me and he completely lived up to my expectations."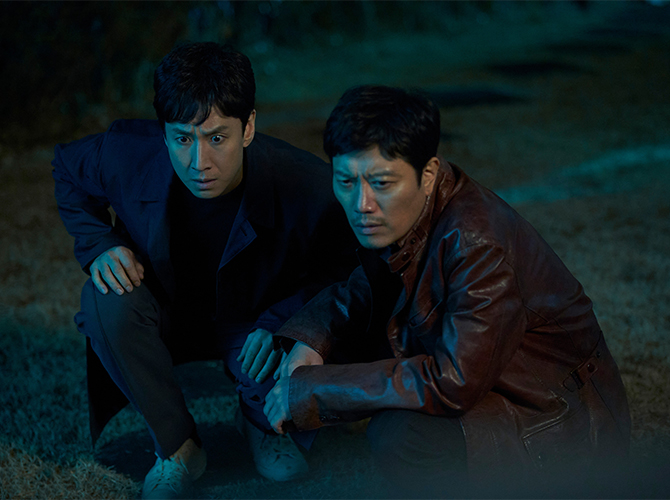 We caught up more with Sun-Kyun and Hee-soon ahead of the series, as they share more about the success of Korean entertainment, as well as more of the story development.
More dramas are now being adapted from webtoons. What are your thoughts on this trend? And did you pay more attention to meet the expectations from webtoon readers? 
HSK: First of all, I think it's because webtoons already have a big fandom. I was a big fan of comic books when I was little, I do prefer paper comic books so I'm not a big fan of webtoons. However I did try reading the original Dr. Brain before I got into the series in order to understand the character. The show does diverges from the webstoon so I also didn't want to focus on the webtoon so much. I just read the script so I could be someone new in the show.
Why do you think Korean content is gaining more global attention now?
PHS: In the past, when there was a content/drama/film, it was first showcased in Korea and if it fitted well, it will find opportunities to go overseas. But I think one key merit of OTT (Over-the-top) media service, is that somrthing can be shared on the platform and simultaneously and a global audience can all watch it. They can relate on the emotions that they feel after watching, and there's now a strong sense of togetherness and solidarity created by that format of watching. Of course, the pandemic would have accelerated that development. But with the development of OTT, there has been more opportunities for K-dramas and K-films, to reach out to a global audience. 
Were there any memorable scenes or enjoyable aspects that you remember while playing this role?
HSK: As you know, my character isn't a jolly, happy kind of character. When we were shooting, we didn't have those laugh-out-loud moments. But to me, by focusing and going deep into the character is also a fun that I feel as an actor. So I think that part was the most enjoyable for me.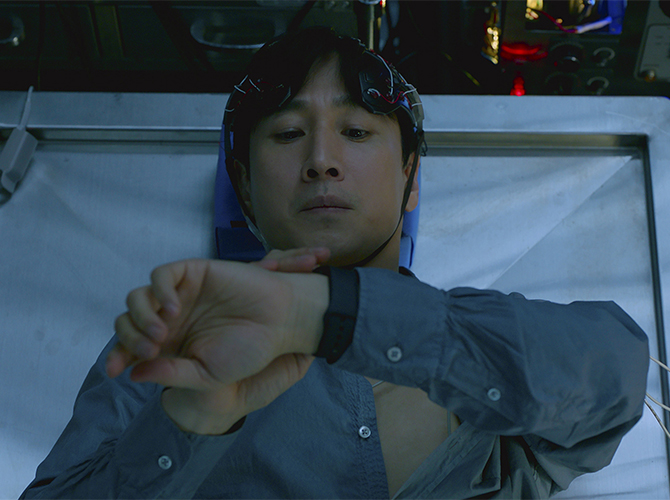 If you could brain sync with anyone, who would it be?
HSK: I'd rather not brain sync with other people but I want to brain sync with myself to find memories that I've already forgotten, and take another look at those memories. So I want to brain sync with myself.
PHS: [Laughs] I would actually like to brain sync with the journalist, who is yourself. It's always really helpful to better understand where the question is coming from and the reason why the question is being asked, so I can give a better answer. That would be my answer. 
Dr. Brain is now available to stream on Apple TV+.