A live show in these current times would warrant its own set of travails, not to mention, a theatrical production — melding circus, comedy, and contemporary cabaret into one. A show that has its core and soul rooted on cheeky physical interactions and unexpected ruses for the audience. Well, for award-winning La Clique, it finally happened — albeit after an unsettling delay of circuit breakers and lockdowns in our city — during opening night last week.
The live show's debut in Singapore was a culmination of hard work and persistence by Sliding Doors Entertainment in collaboration with Unusual Entertainment and Marina Bay Sands. Tickets were meant to go on sale in May, but with many roadblocks thrown their way with the increase of COVID-19 cases and the pendulum that was the safety restrictions, the show had to be pushed back until further notice.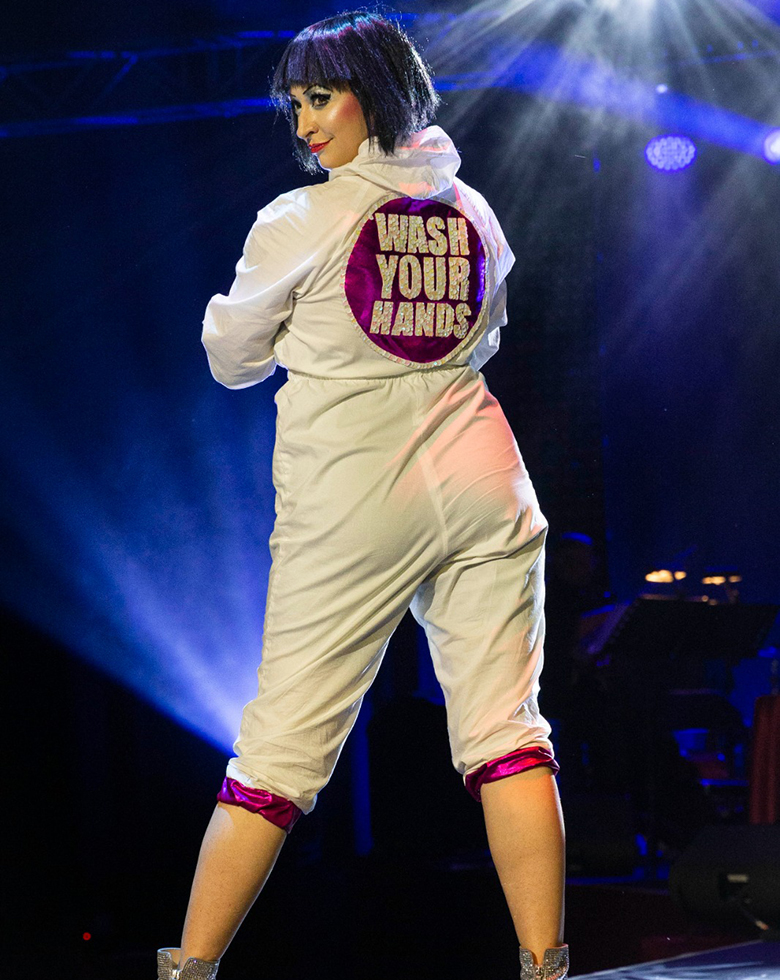 While the beginnings weren't all that peachy for the entire production, La Clique's entry at Sands Expo & Convention Centre was a testament of navigating a new normal to live entertainment acts, with Singapore being their debut in Asia. It meant adjusting and reformatting performance material in the current situation where physical touch and human contact are prohibited. For the show's MC Bernie Dieter, a world-renowned cabaret artist, it's a fundamental aspect of what she was missing during days in lockdown. "This show is so special, because I think human connection is something that's clearly been missing all this time." As part of her act, the "Queen of punk cabaret" would typically be able to perform and flirt with her audience by attempting to jump on a man's lap, before being forcibly dragged back on stage, but in this situation, she relies on connecting with a pair of smiling eyes. "I think we have managed to capture the spirit of interaction. It's just a little bit different now, but I think the audience do feel it as well. We've been isolated for so long and we still have that magic," says Dieter.
The production is all in all, considered a humble set up. But even with a small stage and limited seats (of 250 guests per show), the live atmosphere was amplified, just like old times. Much of the credit, went to the show's formidable on-set band — a looming delight that our eyes fleeted to sporadically during the entire show to check if it was actually happening. It's here that you'll never take live music for granted again. Live singing complemented a couple of the theatric acts, fanning the flame of the euphoria of a stellar performance. While most would be bowled over with the show's femme fatale with Heather Holiday's sword-swallowing and fire-eating highlights, the other performances supplied a much-needed comic relief, levied on formidable tricks up their sleeves. It's also hard to forget opening act, acrobat Oscar Kaufmann's 'Bath Boy' routine, executed in utter charm and calculated precision.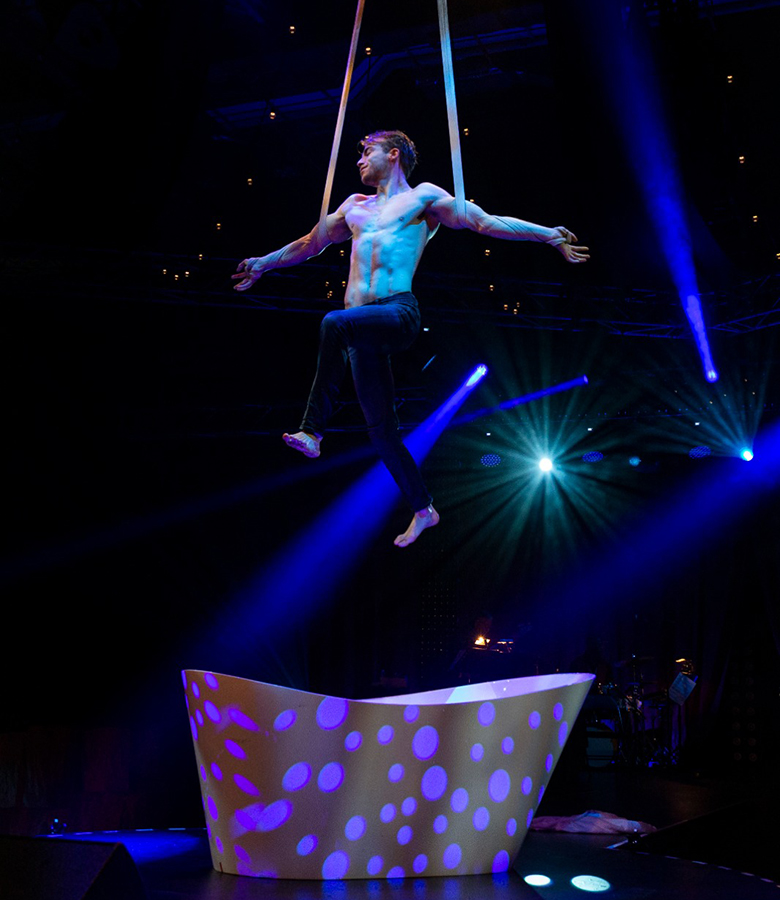 Of course, having said that, you do think about wasted potential with a class act like La Clique. You think about the missed out chances of audience interactions and comical script lines that have been edited out in accordance to health and safety regulations. You think about other elements that could have made this show more of a standing ovation-hoot. But once you have fully grasped the state of our realities, one can't help but in be in awe of everything the international act has done to create a show like this.
La Clique runs at Sands Expo & Convention Centre from 22 September to 7 November. Get your tickets here.