Culture
Disney+ in Singapore launches Feb 23 with brands like Pixar, Marvel, Star Wars, Nat Geo, and Star
Mark your calendars
After much rambunctious chatter and trepidation, we finally see the light at the end of the tunnel — Disney+ coming to our shores. And while the highly-anticipated streaming service had already been launched in the US, Singapore will be the first country to see the entire, finished product of Disney+ as it launches this February 23. The full line-up rallies six brands from The Walt Disney company — Disney, Pixar, Marvel, Star Wars, National Geographic, and last but least, the final puzzle piece, Star. We're talking over 650 films and 15,000 episodes of content to cancel our plans for the entire year for. The only plausible action will be happening from our couches, so it seems.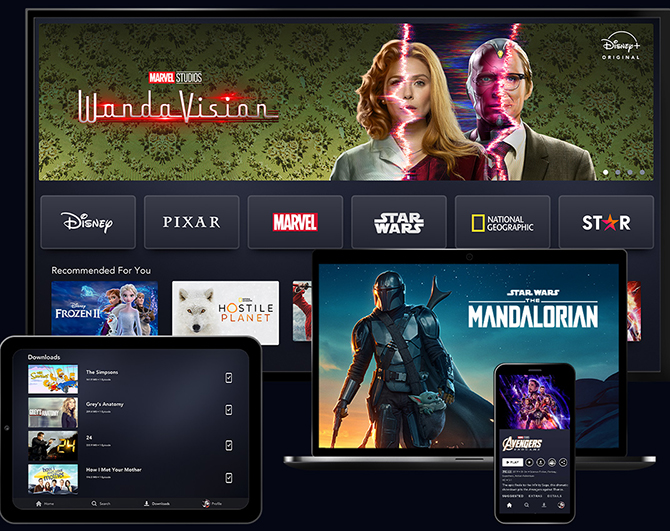 At an exclusive press event ahead of the launch at Marina Bay Sands' Hybrid Broadcast Studio, we got a sneak peek at many of the star-studded titles and classics, while getting a glimpse of new beginnings of beloved characters and superheros — some of whom we grew up with. We were also virtually joined by Kevin Feige, President of Marvel Studios and Chief Creative Officer of Marvel. "The MCU is an alternative universe that keeps the world outside wherever you are. With Disney+, we're able to extend this way of storytelling to a new format — creating series that are connected to our theatrical releases, making the MCU more immersive than ever," muses Feige.
From WandaVision to The Falcon and The Winter Soldier, and even the God of Mischief himself in Loki, we'll get to follow characters from the MCU as their stories continue to live on in these spin-off series. As for Disney, we'll get the whole bank of fairytales — of old and new, as well as a big animated release, Raya and the Last Dragon, starring a Southeast Asian heroine for the very first time. With Pixar, there will be a bevy of animated shorts, developed from the studio's talented team of animators, as well as a spin-off following Dug, the dog from Up. Star Wars will house The Mandalorian, as well as expanding the galaxy beyond most fanatics' expectations. Especially if it means bringing back Ewan McGregor as Obi-Wan and Hayden Christensen as Darth Vader in Obi-Wan Kenobi. National Geographic will bring on the adrenaline with insightful and thought-provoking docus and reality series, while Star will serve as a platform for a mature audience — with a slew of renowned entertainment series and blockbusters.
Above, click through the highlights hitting the streaming service this February 23.
Disney+ will launch in Singapore on 23 February, 2021 for a fee of S$11.98 a month or S$119.98 a year, available on a wide range of mobile and connected devices, including gaming consoles, streaming media players, and smart TVs. Additionally, existing and new StarHub Mobile, TV and Broadband customers will be able to enjoy up to two years of access to Disney+.