We get it, you've been burned before. The last few years had Millie Bobby Brown pretending to use her new line of skincare products in an IG video, Sunday Riley being exposed for sham reviews, and Kylie Jenner's infamous foundation-stained towel after using her "ultra-potent" Foaming Face Wash. We hate to say it, but false claims and exaggerations now run rampant in the skincare industry, leaving consumers feeling unsure of who to trust in this dog-eat-dog sphere.That said, we can't blame you for eyeing this article with a (healthy) amount of scepticism, though we'd like to believe that we've a stellar track record in delivering reliable, relatable reviews that have earned your confidence.

In fact, that's pretty much our thing as you can tell from our regular series, Buro. Beauty Club. Just remember: no matter if you're a cynic or loyal reader, we're not here to convince you of anything — but rather, to share our expertise and experiences with the latest and greatest in skincare. Whether you choose to take our word for it is entirely up to you. Now, let's get down to business, shall we?
Dr. Dennis Gross Limited Edition Pearl Drx SpectraLite Faceware Pro
The brand's popularised LED device has undergone a face lift — where it is now available in a pearl and pewter edition. Loyal followers will be pleased to hear that its tech and components remain the same, where frequent use brooks smoother, brighter skin thanks to the variety of treatments it comprises. Our personal favourite: The blue light therapy, which calmed existing zits and helped reduce the occurrence of hormone-related breakouts. For a peak pampering experience, we recommend going about your skincare routine before tacking this on at the end. Go the extra mile by accompanying it with some soothing music as well as candles. A delightful home spa session to prep your complexion for 'em holiday parties? Check.
View this post on Instagram
Caudalie Brightening Glycolic Essence
Brace yourselves for the influx of interest in this bad boy once BeautyTok gets their hands on it. Caudalie's glycolic offering is touted as a brightening and revitalising find; a product that gently eliminates dead skin cells without causing sensitivity. We found this to be true, with its lightweight texture serving as a cherry on top in Singapore's humidity. Application-wise, we recommend dabbing a fine layer of this on before serum to ensure better efficacy. Another key point: Less is more, especially if you have a fragile, damaged skin barrier — cautious folk can follow it up with copious amounts of moisturiser before proceeding with their skincare routine.
View this post on Instagram
Philosophy Microdelivery Resurfacing Solution
And on that note, the pre-holiday season has brought about yet another spectacular retexturising product. Enter: the Philosophy Microdelivery Resurfacing Solution; a daily-use elixir comprising 4% AHAs, vitamin C, niacinamide, and ethically-sourced cica. Granted, we experienced slight redness with everyday use, and incurred better results by utilising it just twice weekly. The end result: Clearer, bouncier skin, where it banished persistent flakiness around delicate areas (the eye) with just a week of use. A round of applause, if you will.
View this post on Instagram
SunoHada Gentle Clean Wash
Itch-prone and sensitive skin is sure to benefit from SunoHada goods — all of which are developed to be fragrance-, colourant-, and alcohol-free. This calming cleanser was a godsend when we were dealing with a rash, easing all redness and inflammation while hydrating our parched mien. Bonus: It even has a baby line developed specifically to work on their complexion, which is said to be one half the thickness of an adult's skin.
View this post on Instagram
October
Glow Recipe Guava Vitamin C Dark Spot Serum
The fruit-powered label is turning their focus on guavas this season — and for good reason. As it turns out, the tropical produce is a natural source of antioxidants, where it contains 4x more vitamin C than oranges. This, naturally, makes for a more potent blend that effectively eradicates the appearances of dark spots, lightening them significantly within weeks of use. We observed its effects after 14 days, where non-textured acne scarring and hyperpigmentation were visibly less discernable. Its lightweight texture is another plus-point, where it absorbed quickly enough for us to slather on moisturiser and sunscreen after without feeling any lingering greasiness. Score.
View this post on Instagram
Drunk Elephant C-Firma Fresh Day Serum
Yup, it's another vitamin C serum of note in October. Drunk Elephant's new variant sets itself apart thanks to its innovative packaging, where its liquid serum base and l-ascorbic acid powder is packed separately to ensure optimised product freshness. Its new rendition proves a tad waterier compared to the OG offering, and harbours less of a palpable "hot dog water" scent. No complaints there. And while we preferred Glow Recipe's variant to deal with dark spots, we did witness more of an overall brightening effect with this bad boy. Skin also looked less sallow and dull, while small pimple outbreaks were soothed into submission before they fully formed.
View this post on Instagram
Dior Prestige Le Micro-Sérum de Rose Yeux Advanced
The fashion house is pushing the boundaries of skincare decadence with a reformulated Le Micro-Sérum de Rose Yeux. The Advanced version comprises new ingredients in the form of reparative rose sap; illuminating rosehip; and nourishing vitamin E. This translates to a lightened eye-contour area, where bags appear less puffy and shadows less prominent. Beyond that, the inclusion of an extra pearl to its 10 micro-pearl applicator was a welcome surprise, whereupon it made the product's glide feel even more soothing and luxurious than before. Would we go as far to deem this as integral to our morning routine as coffee? You betcha.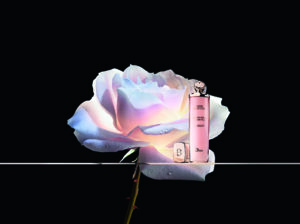 Charlotte Tilbury Cryo-Recovery Face Mask
Newsflash: Reusable sheet masks are a thing, now. Charlotte Tilbury's interpretation is created from a skin-cushioning silicone that cools and lifts the skin effectively — of which its effects are exacerbated when stored in a freezer. Indeed, we observed a brighter, more-defined complexion instantaneously, with inflammation and redness caused by an eczema flare-up dissipating after just 10 minutes of use. This one also comes with acupuncture beads to deliver on an extra dose of pampering and radiance, though we did note that it did make it a tad tricky to clean due to the protrusions. Use a light hand, and you're good.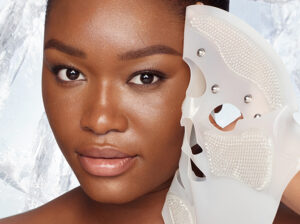 September
Dr. Dennis Gross Advanced Retinol + Ferulic​ Overnight Texture Renewal Peel
The retinol uglies, often enough, serves as a deterrent for anyone looking to integrate the gold-star ingredient into their routine. Lucky for you skincare buffs, however, Dr. Dennis Gross has heard your prayers and developed a solution to combat just that. The brand's newest Advanced Retinol range is designed to negate aforementioned side effects while also providing potent results. Our favourite of the lot: The Texture Renewal Peels, which are similar in function to its iconic daily chemical variants. The key difference lies in its ability to effectively banish hyperpigmentation without causing skin-sensitisation, where we observed lightened dark spots in a matter of weeks. Redness or irritation? Entirely off the cards. All the awards, if you please.
View this post on Instagram
Aesop Parsley Seed Anti-Oxidant Intense Serum
Serum-moisturiser hybrids are a dime a dozen, but what about one that functions as a moisturiser? Aesop spotlights the concept with the latest addition to their Parsley Seed range; a lightweight formula crafted for those who'd prefer an alternative to cream or oil-based moisturisers. As it is, we'd say it lives up to its promise: A highly-hydrating, non-sticky elixir that sinks into skin instantaneously to banish dryness and flakiness. It should be noted, however, that this was tested on a combination complexion, and might prove a tad less effective for anyone suffering from a parched, severely dehydrated mien. As it is, we noticed a smoother, taut visage within two weeks of use, where it even firmed up some sagginess along our lower jaw region. Nice.
View this post on Instagram
Foreo Luna 3 Plus
The Swedish powerhouse is taking it a step further by incorporating thermo-tech into their cleansing devices. Yup, that's thermal touchpoints to distribute warmth throughout your skin, effectively melting away impurities and debris accumulated throughout the day. We found this to be particularly effective for waterproof makeup, where it cut through the greasiness of SPF formulas and left our faces feeling soft and smooth. Beyond that, it is equipped with a microcurrent mode that allows for facial massages and skin-lifting; a function that once belonged exclusively to the Foreo Bear. All in all: We wouldn't say it's a stretch to declare it the facial device to rule 'em all.
View this post on Instagram
Kenzo Youthful Flow Restful Dream Night Mask
The term 'night mask' might bring to mind rich, decadent formulas that feel gloopy to touch — and yet, Kenzo's iteration harbours none of that. Instead, we were treated to a whipped formula that eased into skin gradually, leaving behind a subtle fragrance reminiscent of spa days and therapeutic massage oils. And while we have yet to observe its firming and lifting abilities, we perceived a distinct sheen to our skin after several nights of use.
View this post on Instagram
Beigic Classic Hand and Nail Cream
Constant sanitiser- and soap-usage has left our skin looking distinctly pruny — an issue that, thankfully, has been largely resolved upon adding the Beigic Hand Cream to the mix. This K-Beauty offering comprises a chiffony, buttery-like texture that doesn't feel sticky in the slightest, seeping into skin to banish both flakiness and patchiness. What's more, its energising bergamot scent is a much-needed pick-me-up throughout never-ending work days. Slather it on and sniff away, we say.
View this post on Instagram