Arnauld Le Callonnec, Technology Strategy
1. Can you please briefly describe what your role is / what you do for a living?
I'm a Consultant in Technology Strategy for one of the world's largest technology advisory firms – I help my clients (such as CIOs or CEOS) to drive mainly digital transformation by identifying opportunities, tailoring a solution and executing it.
2. What led you to choose your current career path?  
I enjoy solving problems, being continuously challenged by a new client environment or context and always learning to be aware of the latest trends. I also love to see how these trends affect the wider economy and what they mean for our client. Consulting is also an accelerated career path – you get to learn a lot fast. 
3. How do you feel about being in a career pathway that others / society deems to be 'conventionally successful'? 
What is success? I think it is a very personal answer. Does working long hours – far away from your family – while having to compromise a lot on personal aspects at times such as relationships or certain life events count as a measure of success? In that case, I've had a lot of that kind of success at times! But more seriously, yes, we make a decent amount of money and there is a certain prestige attached to the notion of this role. But like any other career, I do think you end up questioning yourself at times to ask, okay, what's next? Can I sustain this and where do I invest my time into growing next?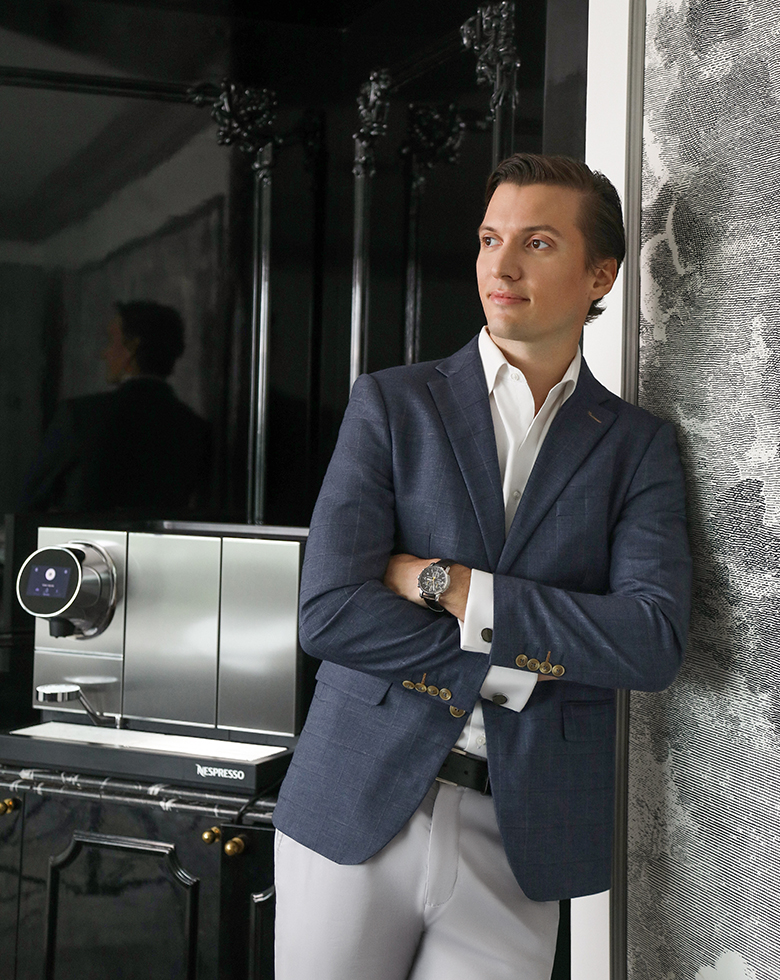 4. Do you think your life has been easier or harder based on the type of career you've chosen or caliber of organisation you work for? Any myths you can dispel about your career choice?
Well, in some ways, for sure. I took a career break from traditional technology consulting for a while and yes, from a theoretical perspective, my life is probably easier now. There is an aspect of stability that comes with this role and I'm more able to buy the fundamental things. But, that time away also gave me perspective that success isn't just about the material things. The older I get, the more I also crave for a kind of personal success that comes with balance.
5. How has your chosen industry changed / evolved over the years? Have the benchmarks of 'success' in your industry also changed in your opinion?
COVID really accelerated the need for our clients to rapidly evolve their digital transformation. There's a lot of demand at the moment, but it does come with a lot of work! One big change I've seen is the traditional "Up or Out" culture that used to plague consulting firms. That is no longer the key focus. There's also a lot of emphasis on the well-being of people, which I think is also driven by the new generation of workforce coming in, who have different priorities and frankly, I'm onboard!
6. How do you define success for yourself both within and outside of your career?

For me, I regularly check-in to ask myself: am I happy? What do I want? Depending on the answers to these questions, I then try to strike the right balance between work and private life. I don't think you can be complete if you focus only on one aspect.
7. What are the three skills you think millennials require today to truly be successful?
Connect and create rapport with people (whoever that might be), communicate in a logical and structured manner and finally, be curious and think-out-of-the-box.
This piece is in partnership with Nespresso Singapore and Riviera, The Restaurant. The coffee machine featured in all photos is the new Nespresso Momento.

Inspired by the evolution of new workplaces and new ways of working, the new Nespresso Momento Coffee & Milk brings a range of 12 barista quality milk-based recipes. Featuring touchless functionalities to deliver a safe, high quality coffee experience that brings people together in office environments.
The machine recommends the optimal cup length and provides information of the aromatic coffee notes and intensity for all the 16 coffees, making it the most intuitive and intelligent machine in the Nespresso Professional range to date.
To find out more about the Nespresso Momento machine range, visit https://www.nespresso.com/pro/sg/en/nespresso-momento-coffee-and-milk