There's always room for one more pizzeria, even if we're talking about a small island with insurmountable food options. The humble slice of pie, has been having a resurgence of late, and we're certainly not complaining. Especially with Wild Child Pizzette's arrival, the latest brainchild of The Cicheti Group who's lauded for its Italian-driven concepts. This new venture, however strays from the Cicheti name, and intentionally so.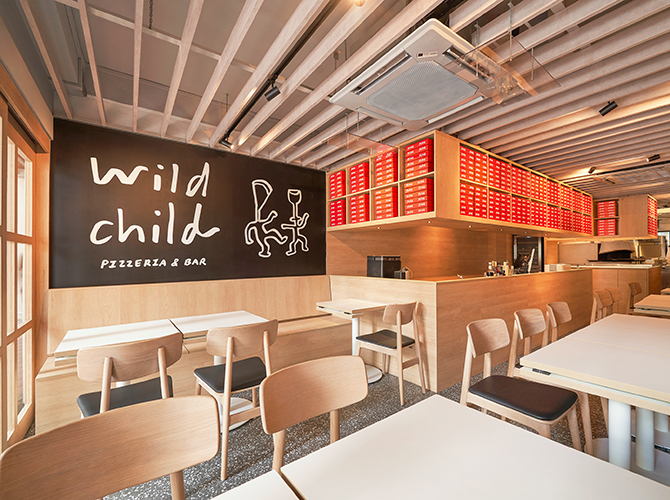 Dislodging itself from the blueprint of Cicheti's established concepts, Wild Child Pizzette is a playful expression of all possibilities. Where you can integrate Japanese ingredients and flavours without insulting nonnas and serve up non-natural wines without rebelling against the Bar Cicheti name. Ideas can run wild and free sans the pressure to fit into a certain mould. Which does give the trio — chef Yew Aun, Ronald Kamiyama, and Liling Ong — an unbridled rein on creative expression with the food and drink programme. Fun times, indeed.
Your starters here range from Middle-Eastern inspired plates of roasted cauliflower jazzed with creamy labneh, coriander, and chopped pistachios to kurobuta belly that reminds us of the Chinese siew yoke. The latter shines best with chef Aun's housemade Crack Oil, a chili oil that thankfully isn't anything to do with mala but steered towards the prawn-paste spectrum.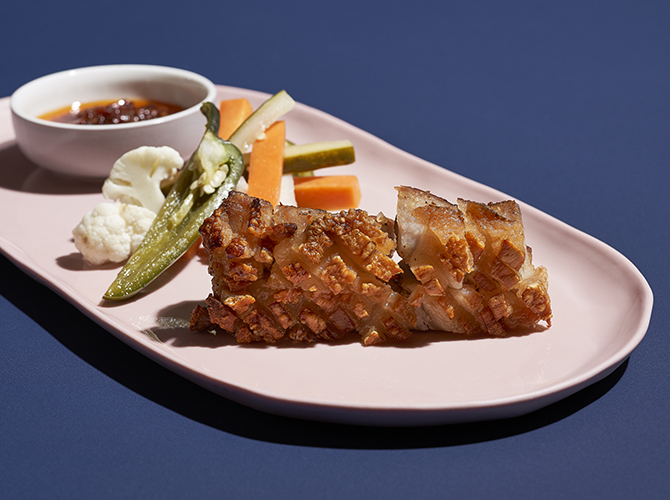 The bedrock of the pizzeria? Four simple ingredients of 00 flour, salt, water, and yeast — tediously fermented twice to form the Neapolitan style crust before being hoisted into the wood-fired oven. True to its name, the pies only come up to 10-inches (perfect to split four ways).
The crispy fried margherita currently sits as the pizzeria's specialty. A playful take with on the classic pie fitted with a crackling crust, as it's adorned with stracciatella, semi-dried San Marzano tomatoes, fresh basil, and aged parmigiania. Our next favourite fell on the veggie pizza, which came to be a blessing in disguise. Kale on its own, is already hard to fault but as soon as this earthy vegetable met garlic confit, pickled onions, and the zing from lemon, it was clear it wasn't any sidepiece on the menu. If we had to pick one more favourite, it would have to be the three-cheese number. You can't go wrong with cheese and caramelised onions.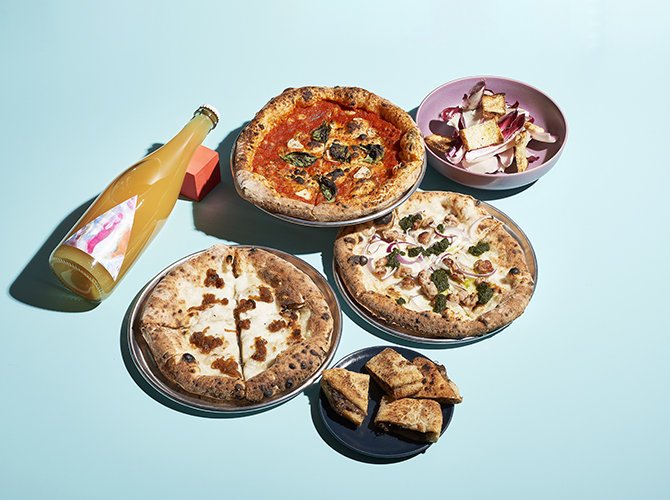 And even as this venture might be one of Cicheti group's more casual concepts (with prices going easier on the pockets as well), there's still a trusty beverage program to make sure you're drinking your fill. Again, without any constraints, your pizza pairing can go from Garage Project's brews to Kamiyama's homeground specialities — red rice sake, to a light fruity refresher of Piero Lanza from Tuscany. Even those who don't want booze can enjoy the effable sommelier's picks for any teetotaler. Bottom line is, no one will be missing out at this wildcard.