The news is out, we're officially getting out of the circuit breaker on the 1st of June. Don't know about you, but I'm definitely on the hunt for something nice right now. Because all of April and May had been nothing but *blows raspberry*
Unfortunately, it's going to take a little while more for normalcy to fully return – indeed, if it ever does – since retail stores are to remain closed. So wine nights and shopping sprees with the gang will still be on hold.
On the bright side, though, squad shopping is really picking up. If you haven't tried it, do it! Especially if you're already a fan of Netflix parties and Instagram co-watching. And there's no better time than now to start, since luxury watch and jewellery brands have stepped up on digital experiences.
Best of all, there's our favourite two words in the world: free delivery.
From 3D products and augmented reality to personalised services and virtual boutiques, the best luxury is really just a click away.
Bulgari
Instead of scaling down, the Italian luxury giant ramped up its various business divisions, reacting in the best possible ways to the Covid-19 crisis. Apart from contributing to medical front-liners in Europe and Japan, Bulgari also very thoughtfully kept in touch with its clientele through an entertaining social media outreach, as well as intuitive and hassle-free home shopping.
How it works: Bulgari offers a slightly more elevated experience. Rather than 'add to cart' you can call, email or send a message for direct home delivery.
What's cool: Dedicated e-concierge team, 3D products, augmented reality.
What to buy: The new Bvlgari Bvlgari collection, the B.Zero1 rings.
Shop now on Bulgari
Chaumet
Formerly available only through brick-and-mortar stores – clients just love the intimate vibe of the Ion boutique – Chaumet is now finally retailing online. The French jeweller has just launched a concierge-driven Distance Selling Service we could all enjoy from the comfort of our own homes. Naturally we can expect to browse the full collection of jewellery and timepieces, such as the Bee My Love bracelets and rings worn by Hannah Quinlivan and the Jeux de Liens Harmony pendants seen on Lay Zhang.
How it works: Contact Chaumet advisors directly for all enquiries. Email [email protected] or call +65 6834 4600
What's cool: Personalised service and hand delivery right to doorstep.
What to buy: Jeux de Liens, Bee My Love.
Shop now on Chaumet
Tiffany & Co.
For a brand that touches on all levels of luxury, it's a tad strange that Tiffany & Co. hasn't already launched an online shopping platform. But Covid-19 definitely has accelerated the American jeweller's plans to start transacting digitally. Since the circuit breaker kicked in, clients have been invited to contact the boutiques for more information.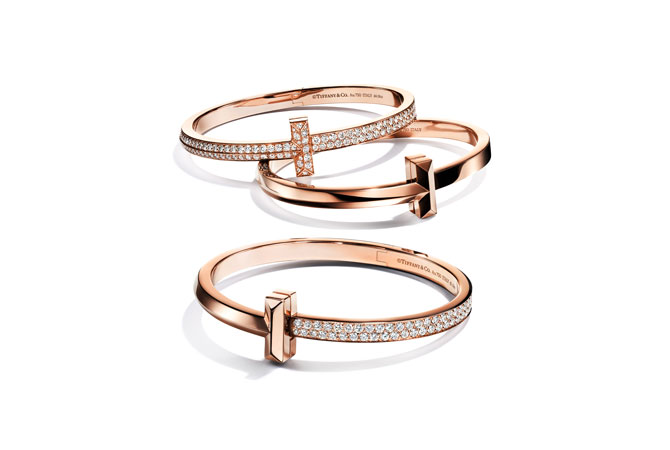 How it works: Send in all enquiries and orders to [email protected] or contact 1800-TIFFANY (1800-843-3269).
What's cool: Personalised service and hand delivery right to doorstep.
What to buy: The new T1 collection.
Shop now on Tiffany
Cartier
Online shopping doesn't get more indulgent than at Cartier's Singapore site. Browse everything from evergreen classics to latest collections. All items are individually gift wrapped in the maison's signature white paper sealed with molten wax.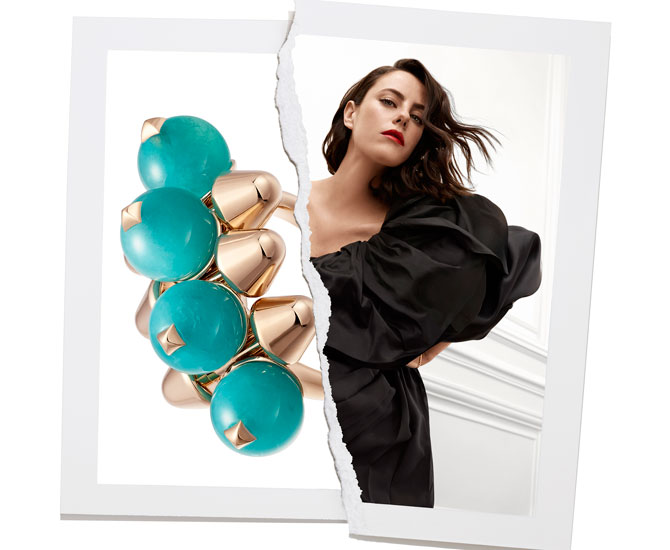 How it works: Just add to bag and order online.
What's cool: Cartier takes care to protect your personal information, and uses Secure Sockets Layer (SSL) encryption on all web pages where personal information is collected.
What to buy: Clash de Cartier jewellery, Panthère de Cartier watches
Shop now on Cartier
Louis Vuitton
Up since 2019, Louis Vuitton's e-commerce site for Singapore is both web and mobile optimised so you could shop its full range of products on the go. A variety of personalisation services such as hot stamping and engraving are also available online.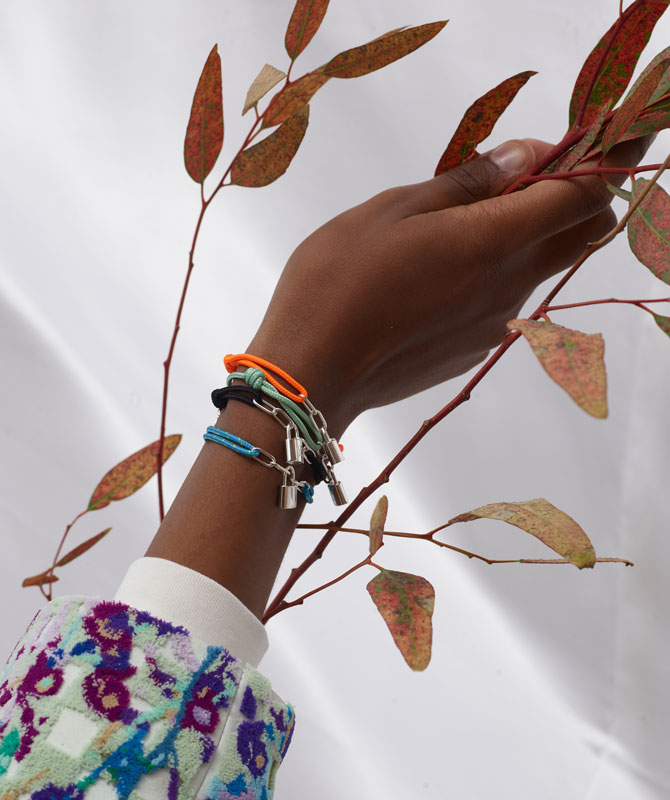 How it works: Just add to bag and pay online.
What's cool: Same day or next day contactless delivery via Louis Vuitton's White Glove Service
What to buy: The Silver Lockit by Virgil Abloh, Idylle Blossom
Shop now on Louis Vuitton
IWC
As one of the first luxury watch companies to retail via third party online stores (Net-a-porter and Mr Porter) IWC makes waves again as the first in the world to launch its very own virtual reality boutique. Visit and explore a digitised version of its Ion Orchard store in the comfort of your armchair. Delve deep into the brand story and all its iconic timepieces while enjoying a panoramic view of the IWC universe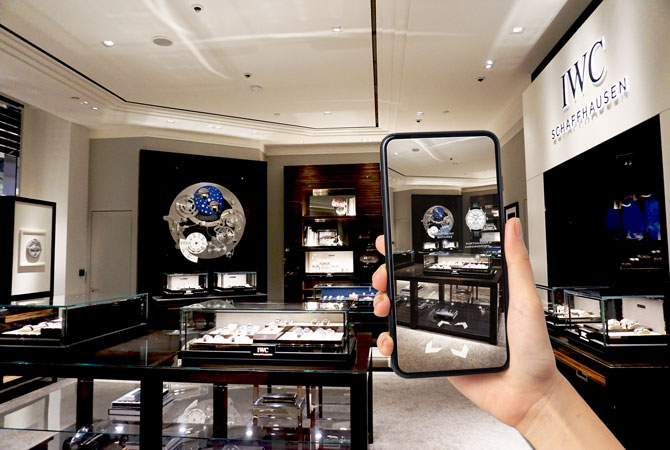 How it works: Browse all IWC collections in the virtual boutique, send all inquiries directly via email
What's cool: You can schedule a virtual walkthrough experience or explore on your own
What to buy: Portofino Automatic 34 for women, and Portugieser Yacht Club Chronograph for men
Shop now on the IWC virtual boutique
Artisan & Fox
Bringing handcrafted creations all over the world to your doorstep, Artisan & Fox is a social business that only collaborates with independent artisans, small artisan groups, non-profits and local social enterprises. With a focus on sustainability and transparency, you'll find truly unique and authentic designs that won't break the bank.
How to shop: Add to cart, pay online, worldwide shipping is free
What to buy: Handcrafted jewellery, lapis lazuli jewellery
Shop now on Artisan & Fox