9 glamazonian watches that deserve a co-starring role
Filming officially ended in June this year and the movie is reportedly headed our way next summer and boy are we stoked! There are so many reasons: Crazy Rich Asians is the first film after Joy Luck Club in 1993 to feature an all Asian cast; it is adapted from the book written by Singaporean author Kevin Kwan; it was filmed in and around Singapore; it is about Singaporeans and will be watched by people around the world; home-grown artistes do play supporting roles; and the fashion – ohhh the fashion.
If you like what you saw in The Devil Wears Prada, then the wardrobe and styling in Crazy Rich Asians is going to leave you gobsmacked. Millions of dollars of jewellery were reportedly flown in to dress the stars and we hope that includes timepieces as well, because if the producers had done their homework right, they'll know that Singaporeans LOVE luxury watches. Here's what we imagine would be perfect for the key characters.
Astrid Leong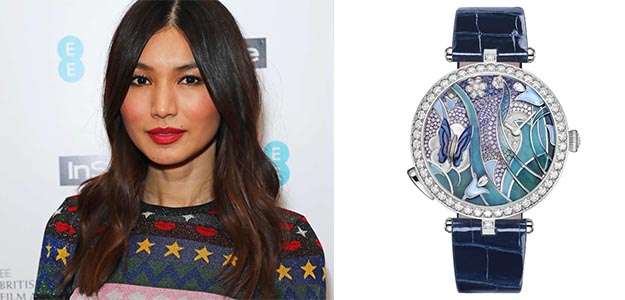 She's beautiful and she has an insatiable appetite for fashion and luxury. She also has the financial ability to fund it. Astrid is a trend-setter even among the moneyed class and nothing is out of reach for her, except perhaps her husband's heart. The Van Cleef & Arpels Lady Arpels Papillon Automate is perfect for this social butterfly because it combines beauty with rarity in one elegant package.
Eleanor Young
The matriarch of the family, Eleanor is equally feared and respected by those around her. She's skilled in the fine art of family politics and knows exactly which string to pull to nudge her son, Nick, ever closer to the vast Young family fortune. A woman like her chooses her timepieces wisely and settles for nothing but the very best. Something like the Cartier Panthères et Colibri would definitely appeal to Eleanor.
Araminta Lee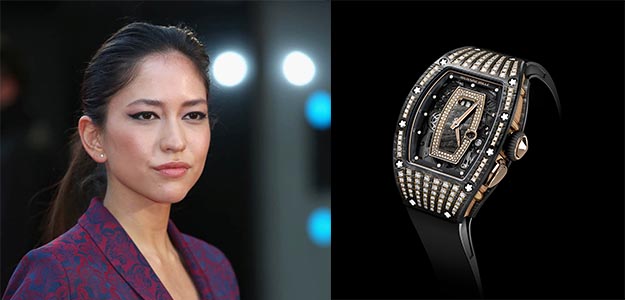 The blushing bride-to-be is young, wealthy, beautiful, and successful. The object of every young girl's envy and young man's dream, Araminta has a cutting edge style and her taste for luxury is highly evolved, which means that mainstream just doesn't cut it for her. Women like her are looking for something different; a Richard Mille RM037 in carbon and paved with diamonds will complement her swank.
Colin Khoo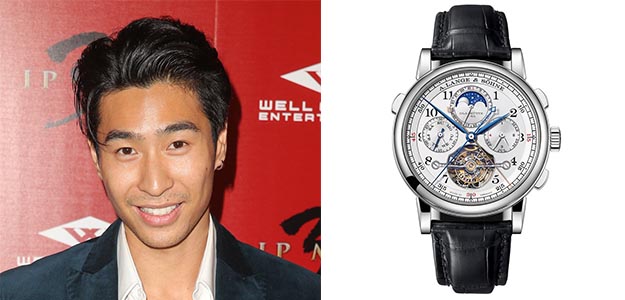 Araminta's fiancé is an all-round nice guy in spite of his family's tremendous wealth. His forthcoming nuptials will shatter the hearts of dozens of young girls for sure. Those bad-boy good looks and accompanying debonair style are something of a misrepresent though; Colin is a nice guy underneath and nice guys deserve an A. Lange & Söhne Tourbograph Perpetual Pour Le Merite, especially for the big day.
Nick Young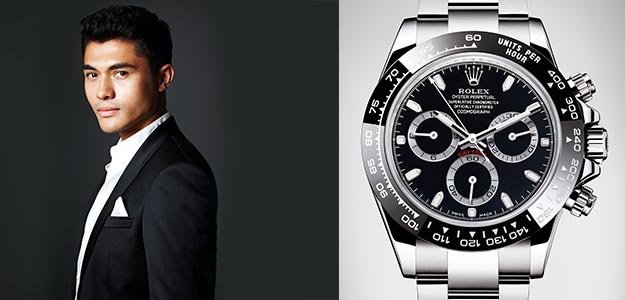 A history professor living in New York, Nick keeps his privileged background low key, which shows what a genuine and modest young man he is. Since he's into history, Nick must certainly value tradition and heritage, and being an academic, he shouldn't wear something too flashy. A Rolex Daytona suits him perfectly although just for the wedding he's likely to switch it for something dressier, maybe a gold Patek Philippe Nautilus or a Jaeger-LeCoultre Duomètre à Chronographe.
Rachel Chu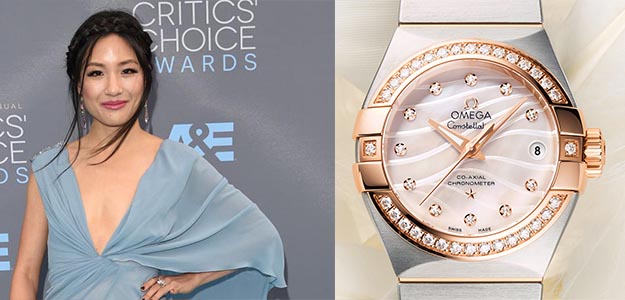 Nick's beau who is also a professor at NYU hails from much humbler origins; her mother is an immigrant from China. Rachel has done very well for herself, having graduated from Stanford and is now teaching economics at the university. She probably wears something iconic and well made, but that doesn't scream luxury, maybe an Omega Constellation that was a graduation gift from her mother.
Goh Peik Lin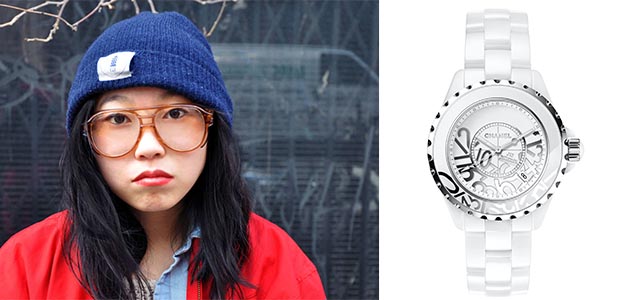 Her family is rich, but not quite as rich as the Youngs or the Leongs but Peik Lin remains a crucial ally to Rachel, dispensing invaluable information about her boyfriend's complex family tree and Singapore high society. She may not be Araminta Lee but this sassy shopaholic has her own brand of style, and the Chanel J12 is a definite must-have.
Charlie Wu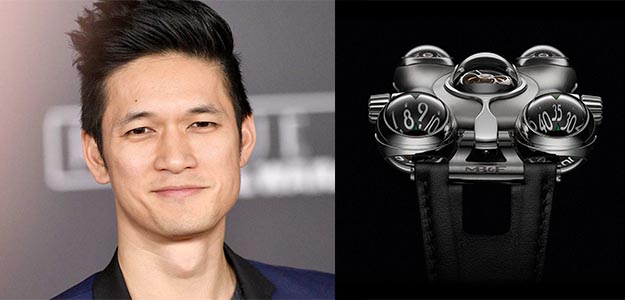 He was once engaged to Astrid but the marriage never happened because the Leongs didn't think he was good enough for them. Charlie may have made his billions in the tech business but he didn't come from old-money, which was a deal-breaker apparently. Schmoozing with the Leongs, Charlie will have to put down his smart watch and don something that will impress, maybe even shock the oldies. An MB&F HM6 ought to do the trick.
Michael Teo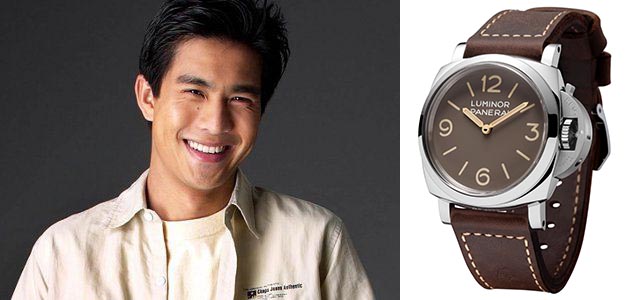 Astrid's estranged husband has always been uncomfortable about the status gulf between them and it doesn't help that his father-in-law doesn't recognise his success as an entrepreneur. Rather, the old man orders him about like he's some random IT guy. Men like Michael often go for watches that are unassuming and since he's an ex-army man, the Panerai Luminor PAM663 is a clear choice.