Want to festoon your ears with a whole row of earrings and studs, but don't want to get multiple ear piercings? Get into the climber earrings trend right now. Celebrities such as Jennifer Lawrence, Meghan Markle, Gigi Hadid, and Emma Watson absolutely love them. Because like stacking rings and mix-and-matching bracelets, the whole point is to go crazy and have fun.
Just like Watson did at the Little Women premiere at the MOMA in New York last December.
The English actress wore not one but two climber earrings on one ear, perfecting the asymmetrical look with just a simple ear stud on the other side. Full disclosure: There is nothing in this world she could ever do that would be wrong in our eyes. Those antique diamond wing earrings from vintage jeweller Fred Leighton have never looked more amazing.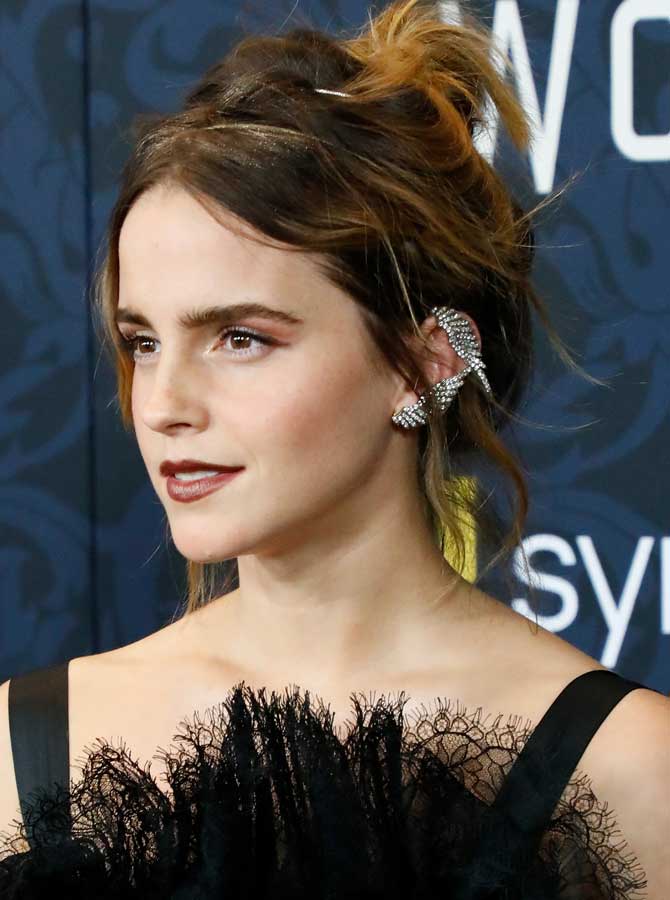 Likewise, fine jewellers today have become much more adventurous with their earring designs. Apart from the usual studs, hoops, drop and chandelier styles, they've experimented with ear jackets, cuffs, and of course climber earrings.
Also known as ear crawlers, they extend upwards from the earlobe in varying lengths, and can even travel up the entire stretch of our ears. If anyone cares, it's called the helix.
Moving on, one brand that has really showcased great creativity in earrings design is Chanel. With a phenomenal range of cuffs and chains from the Coco Crush line to floral- and celestial-inspired climber earrings, this fabulous French maison absolutely has our heart.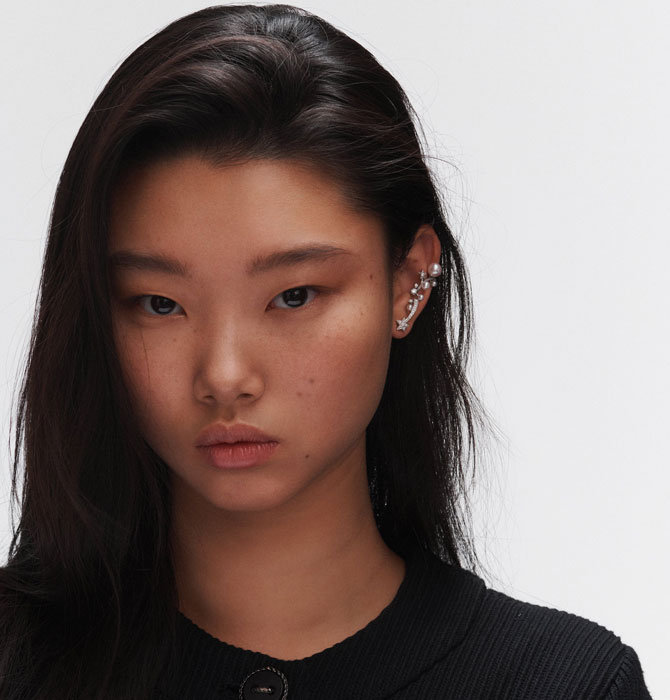 Meanwhile, small artisanal jewellers and budding designers are also quickly getting in on the trend. We've found a cool selection of climber earrings ranging from dainty pieces to dazzling statement creations.
So they may be less well known, but here's the good news: They're much more affordable and you could really knock yourself out mixing and matching! Happy shopping!
Local Eclectic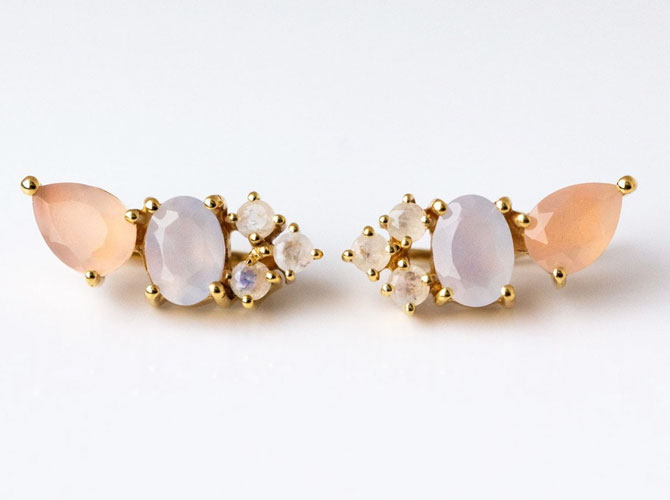 Gemstone lovers will be happy here, as the selection includes lots of beautifully studded designs. Take your pick from natural white opals and brilliant blue topaz to labradorite, moon stone, chalcedony and more. Eco-conscious buyers can look out for pieces featuring cubic zirconia.
Wolf & Badger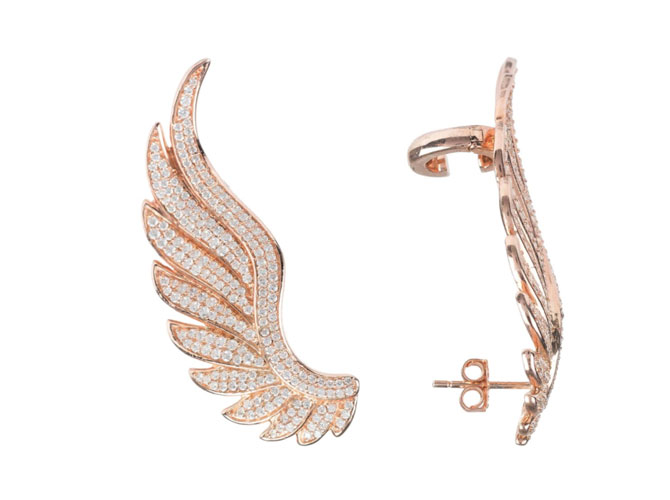 All sustainable, ethically sourced, hand made jewellery. The selection is as wide as it is varied, with lots of options in gold and silver, as well as gold-plated silver. Explore the range of wing motif climbers to channel Emma Watson's glorious red carpet look, or mix and match your own with different pieces.
Astley Clarke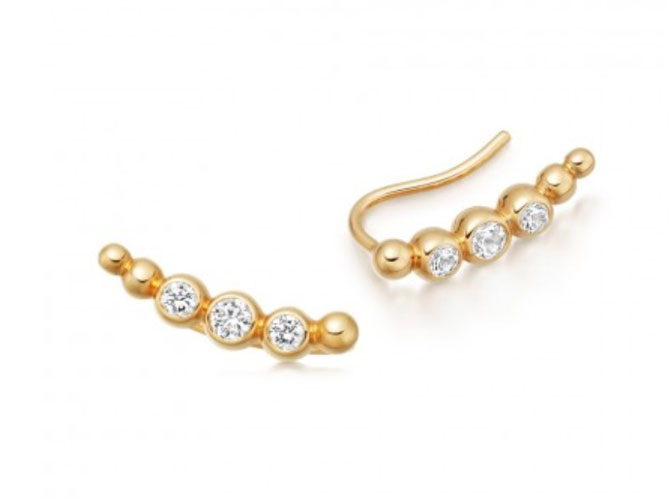 These Stilla Arc ear crawlers are delicate and dainty yet versatile enough for day to night, and dare we say it, work appropriate too. Moving elegantly across the contours of your ears, they're small enough for you to put on two or three on one ear. It's a good thing they come in yellow gold vermeil as well as sterling silver.
Click here for product details
Net-a-Porter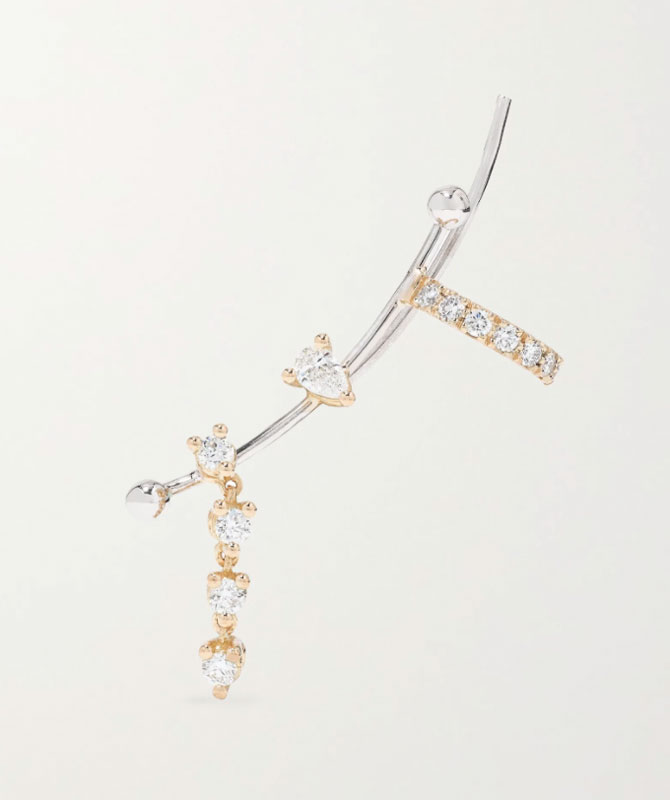 This fashion shopper's e-paradise is lousy with ear climbers. Key brands to look out for include Stephen Webster, Ole Lynggard Copenhagen, Delfina Delettrez whose work on statement ear pieces is definitely worth following. Prices are on the high side here, but you'll be getting solid gold and natural diamonds.
Browse this and other collections here
Oak & Luna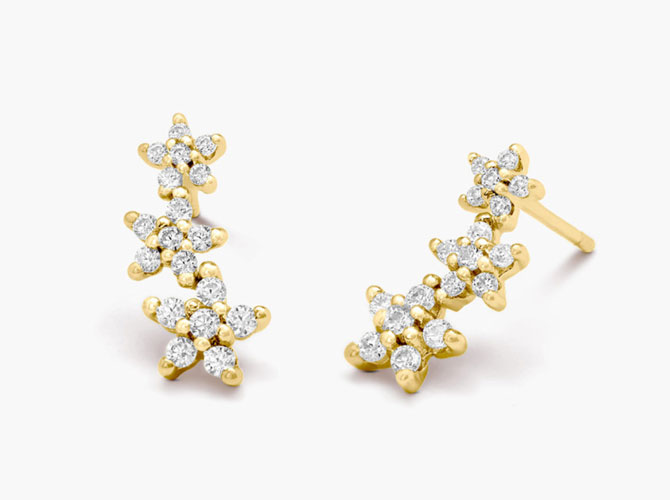 A trio of stars in graduated sizes make up the Oak & Luna Constellation ear climbers, available in sterling silver or yellow gold vermeil. It's studded with cubic zirconias too – great news for the eco-warrior. Ideal for a fun night out with the girls.
Farfetch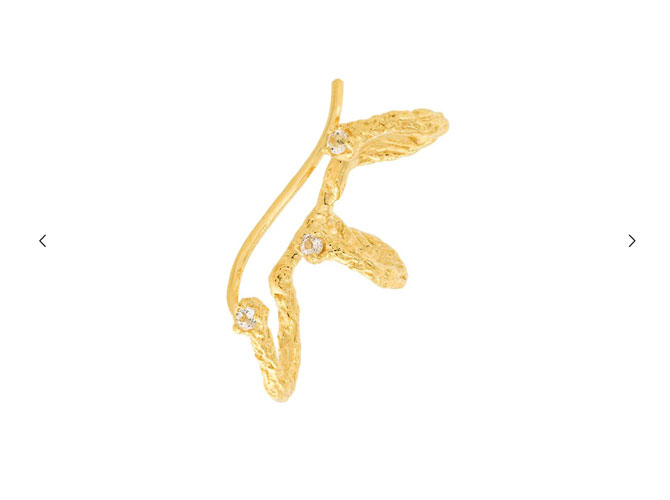 Lots of colours and textures in the selection here. Pieces are relatively wallet friendly especially when the sales are on. The star piece is undoubtedly the $11,000 Yoko London pair featuring South Sea pearls and diamonds on white gold, but everyday wearable pieces include creations by Monica Vinader, Wouter & Hendrix, Niza Huang, and more.
Revolve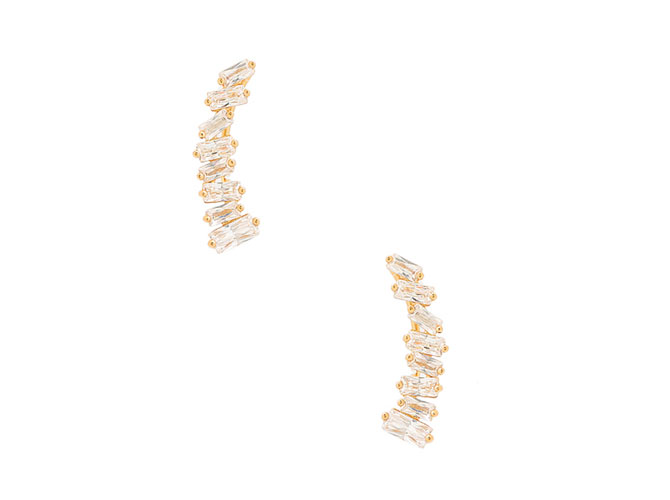 Most of the available pieces combined plated gold with cubic zirconia in various shapes and sizes. We love the raw appeal of the stones and how they bring a touch of glamour. There isn't much in the way of variety and the selection is small. But look closely at the pieces and you'll come to appreciate the little details.