From jewellery to home accessories, the store will offer a thematically curated selection and presentation of iconic designs
The next time you're in Tokyo, don't just binge on sushi and retail therapy. Yes we know you're practically a Tokyo insider. Just trust us on this one 'kay? Head down to Cat Street between Harajuku and Shibuya not for the local hipsters – however cool they are – but for Tiffany & Co.'s latest concept store, Tiffany @ Cat Street.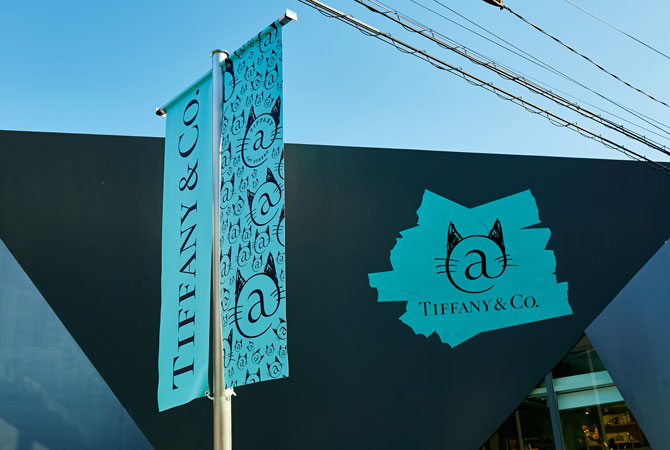 Its futuristic architecture boasts six levels each with a different selection of goods and services. You can't miss it as the Tiffany @ Cat Street logo is splashed high up front. Literally a Tiffany & Co. wonderland, this quirky informal space includes a cafe as well, so you can have breakfast at Tiffany's. Heck, make that lunch and dinner too. 
The menu is dominated by classic New York City grub such as hot dogs and cheese pretzels. There's also croissants and coffee as well as donuts, cookies and other sweet treats so you can pretty much graze all day.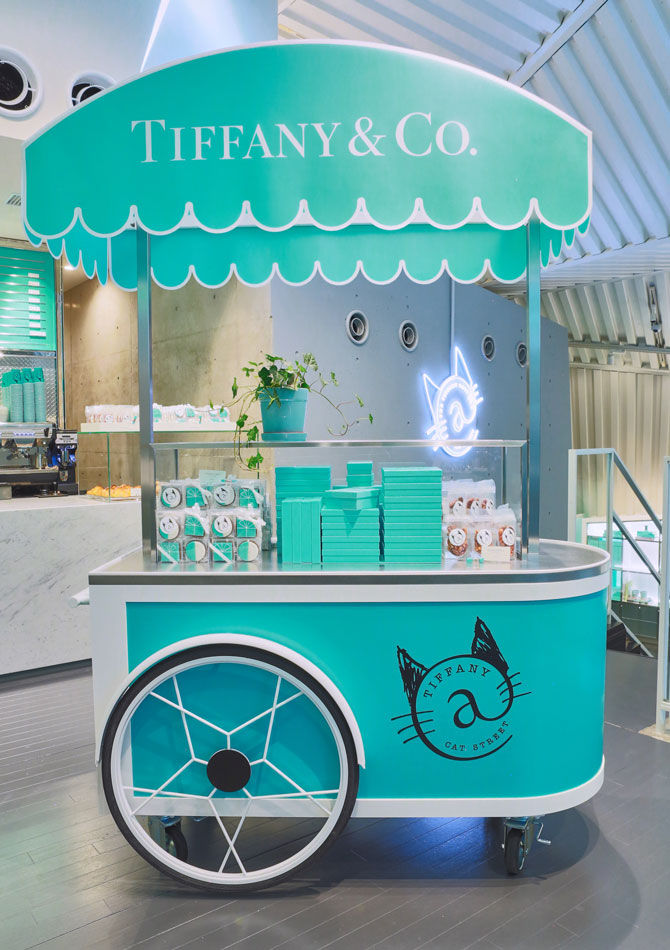 Of course the famous Tiffany Blue Box provides much inspiration for the interiors. Floor to ceiling shelves display pieces from its many jewellery collections. Pretty home accessories in robin egg blue help make you especially welcome.
Be sure to check out the Style Studio where on-site stylists help you explore different creative jewellery combinations and looks. Consult away! Highlights include the Tiffany T, Tiffany HardWear, and Tiffany Paper Flowers, plus the new Tiffany T True.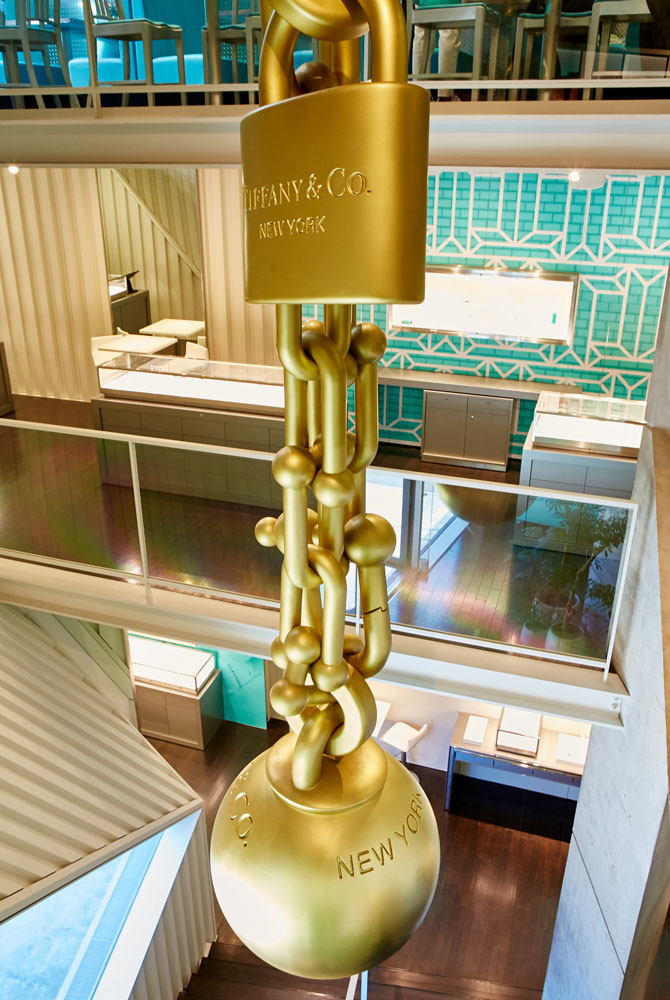 To celebrate its opening, Tiffany @ Cat Street will retail exclusively a selection of limited edition charms in sterling silver and 18K rose gold engraved with the store logo. New Tiffany T Smile mini colour pendants and bracelets will also debut here. Expect a plethora of coloured stones from pink sapphire, yellow sapphire and blue topaz.
Knowing how customisation is the future in luxury retail, Tiffany & Co. provides a personalisation counter for custom engraving. While waiting for your piece to be done, suss out the fragrance vending machine or just go crazy taking pictures everywhere – you know, for the Gram.
More can certainly be expected of this concept store in future. Its layout is intentionally flexible and can be adapted and changed over and over. In the meantime, book your next trip to Tokyo right now.