The Swatch FlyMagic is the first watch in the world to feature the Nivachron hairspring, jointly invented by The Swatch Group and Audemars Piguet
It's not every day that you'll find two luxury industry greats putting their competition aside and hold hands for the sake of technical innovation, but it happened. In August last year, The Swatch Group announced the successful creation of a new balance spring that promises to completely revolutionise modern mechanical watchmaking. Developed in collaboration with Audemars Piguet, it is made of a new non-magnetic compensating alloy called Nivachron.
Following the industry's focus on silicon as the ideal material for balance springs, Nivachron offers a number of advantages. Foremost, it allows a considerable reduction in the influence of the residual effect of a magnetic field on the running of a watch. According to Swatch, users can expect a reduction by a factor of 10 to 20 depending on the specific calibre within the watch. Nivachron is also made of a titanium base, so it is very effective against temperature variations, which means more stable timekeeping overall.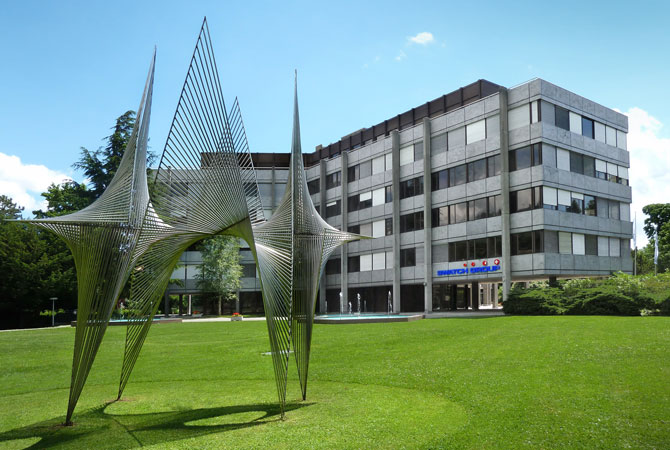 The material also rates well in terms of shock resistance. These key advantages contribute to significant improvements in chronometric performance in a mechanical movement.
After shocking the market with this news, The Swatch Group followed up with yet another surprise: It premiered the Nivachron balance spring in a Swatch watch. Yes, those trendy, pop-inspired, inexpensive watches that we all grew up wearing as teenagers instead of a high-end mega complication as most would expect.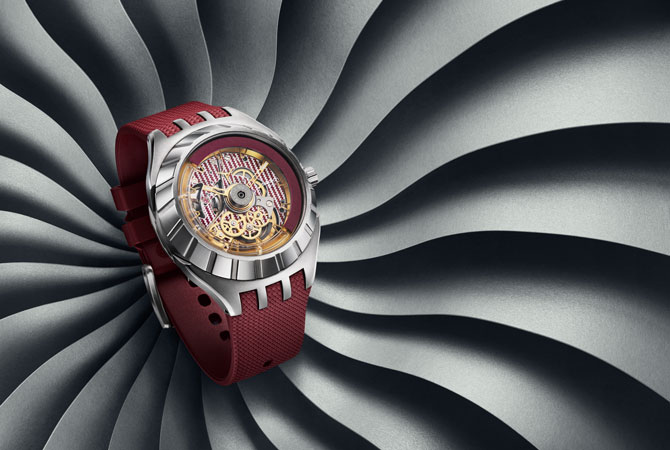 Industry pundits however saw the Swatch FlyMagic as a typical Swatch move. After all, it's practically in Swatch's DNA to turn the watch world upside down. Here, the Nivachron balance spring joins finely-finished modules and a skeletonised gear train on the front of the watch, just under the automatic movement's transparent rotor. This is the first Swatch watch made with classical features of high-end watchmaking, and the first Swatch watch with a rotor placed directly under the dial.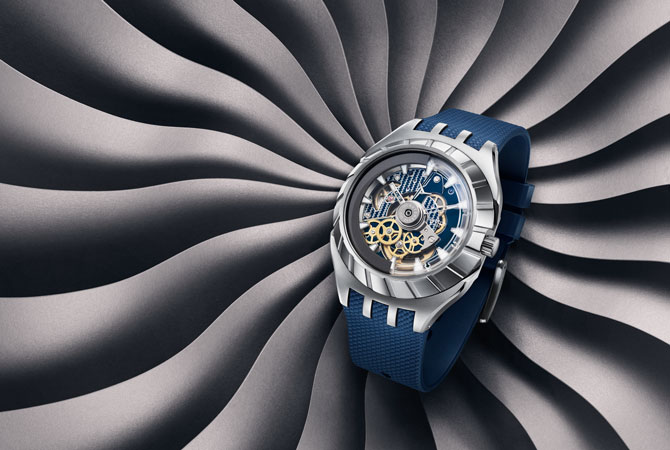 But it would be a Swatch without the customary quirky touches, would it? Take a gander at the watch's seconds hand - it runs backwards! Somehow the FlyMagic manages to be smart and funny at the same time.
The watch comes in a 45mm case with choices of stainless steel or stainless steel PVD over three models - black, blue and red - each limited to 500 pieces. All models come with one rubber and two high-end calfskin straps.