Hublot announces Myrne as its first Singapore friend of the brand
DJ Myrne has done Singapore so very proud. He became the first Singaporean signed to Grammy Award-winning Diplo's Mad Decent label. He was among the first local names to perform at Ultra Singapore 2016. Last year, Myrne collaborated with fellow Singaporean singer-songwriter Gentlebones on the B4ANGER PROJECT, and then joined a line-up of international artistes at not one but two EDM festivals, Ultra Miami and Tomorrowland.
Oh and he also performed at the 2018 Singapore Formula 1 Grand Prix. To put it plainly, it had been a real busy year for this little dude.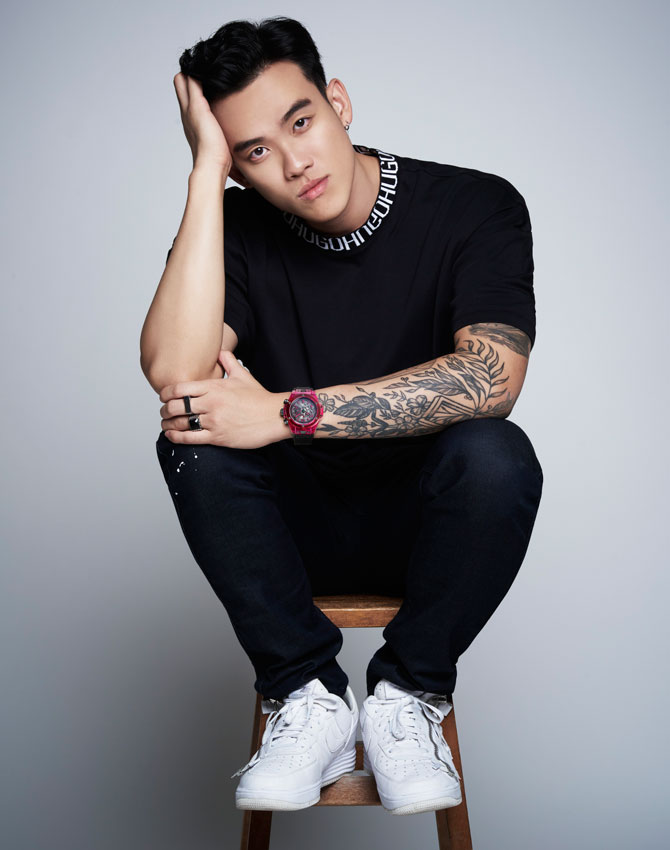 And it just keeps getting better. This year, Myrne announced that he has officially signed with Ultra Records, which means EDM-heads will be seeing a lot more of him very soon. The deal also made him the first Singaporean to be signed on by the label on a multi-record contract – what did we say? Homeboy's got mad skills! And now he's got mad wrist style too because Swiss avant-garde watch brand Hublot has chosen him to be its first Singaporean friend-of-the-brand.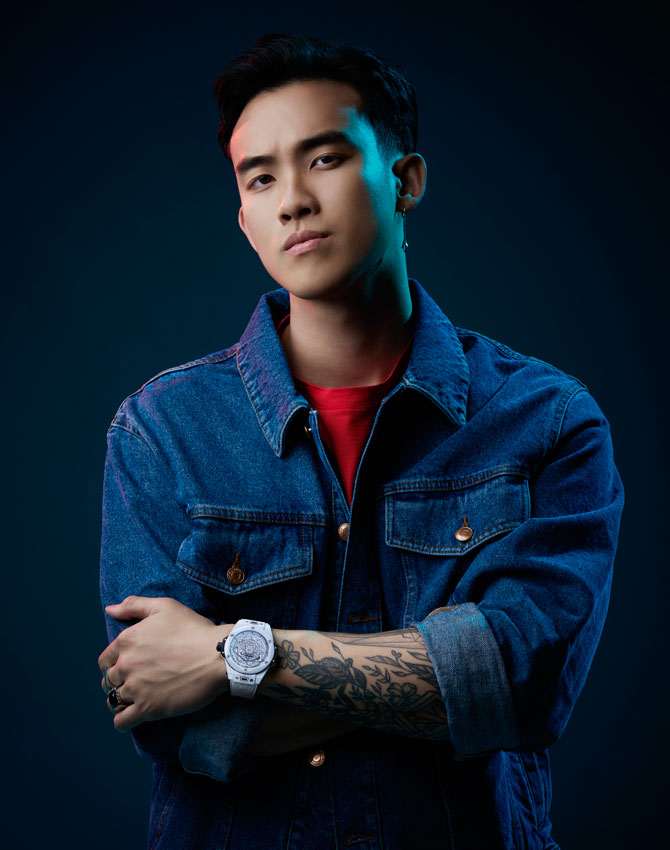 Other than the fact that Hublot was the official timekeeper of Ultra Singapore, the brand's cutting edge style and ever innovative approach to its craft was a natural fit to Myrne's journey as a musician. He was after all classically trained as a pianist – Grade 8 no less – and a self-taught sound hound since he was just 17 years old. Two seemingly disparate worlds colliding in one ultra-cool package? Sounds exactly like the watches that Hublot makes.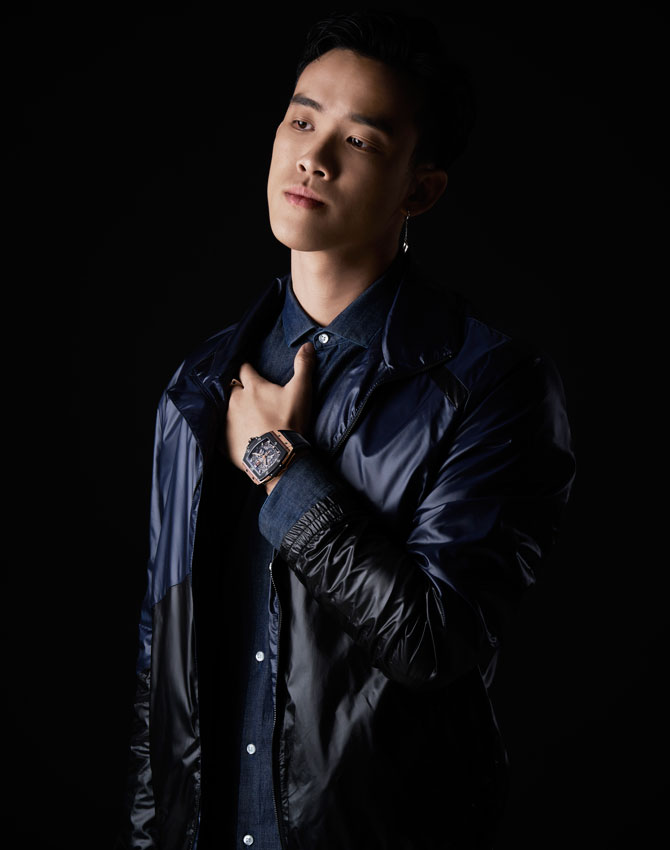 Like Myrne, Hublot is all about the art of fusion, all about bringing together (sometimes) the unlikeliest of materials into one.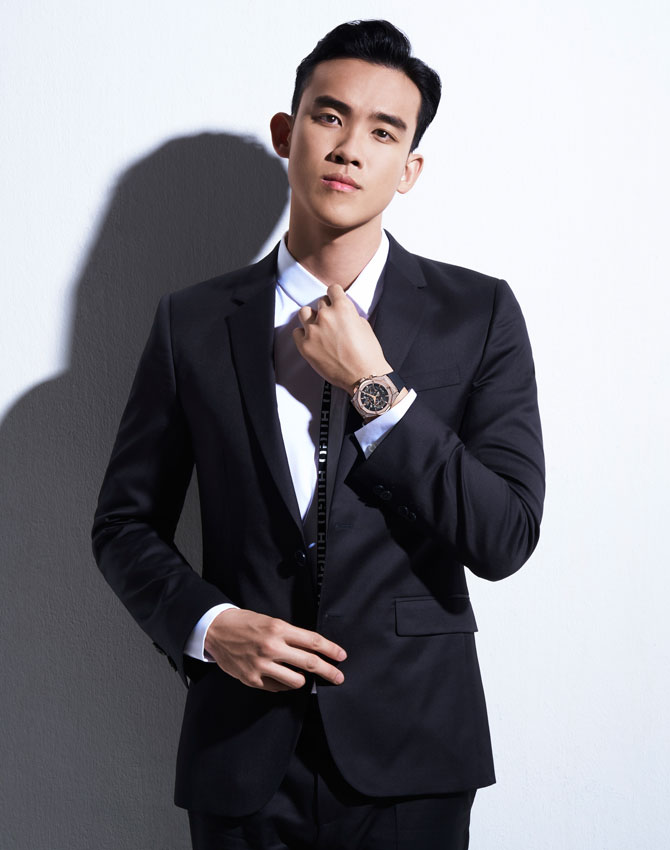 For his first Hublot timepiece, Myrne selected the Big Bang Unico Titanium for its sleek and classic design. He finds it a watch that matches his style easily and yet is also an impressive and powerful timepiece.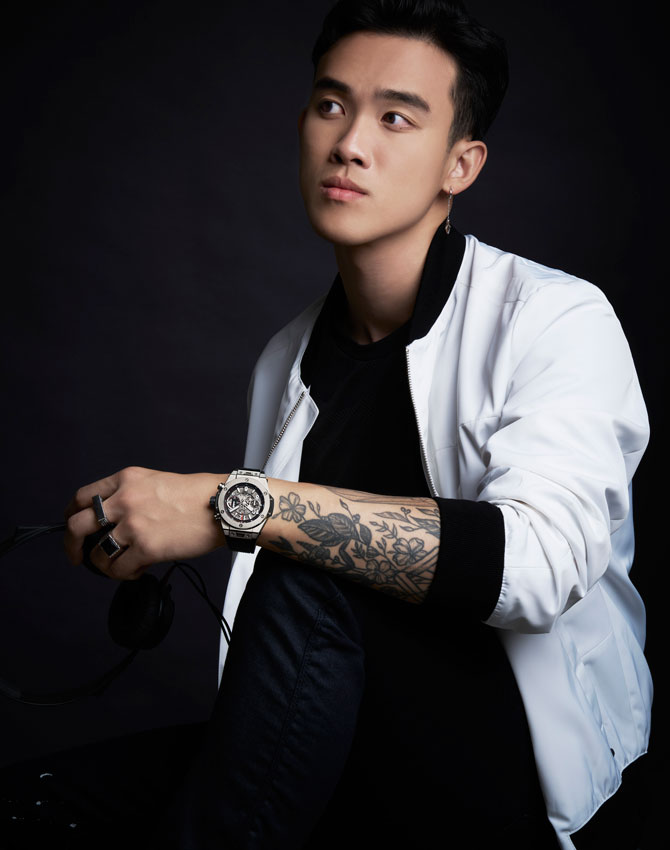 MYRNE says, "Experimentation is a huge part of my musical DNA and I was incredibly honoured when Hublot approached me to be the brand's first Friend of Hublot in Singapore. I love that they have a history of constantly challenging norms and daring to be different, and I'm personally a huge fan of their Big Bang Unico Titanium watch which really reflects my personality and career; it's classic and seemingly unassuming, yet powerful, sleek and full of confidence."
Spoken like a true watch aficionado, if we may add.