Singer, song-writer, producer, fashion designer... Pharrell Williams is so many things, and now the multi-hyphenate can add watch designer to the list.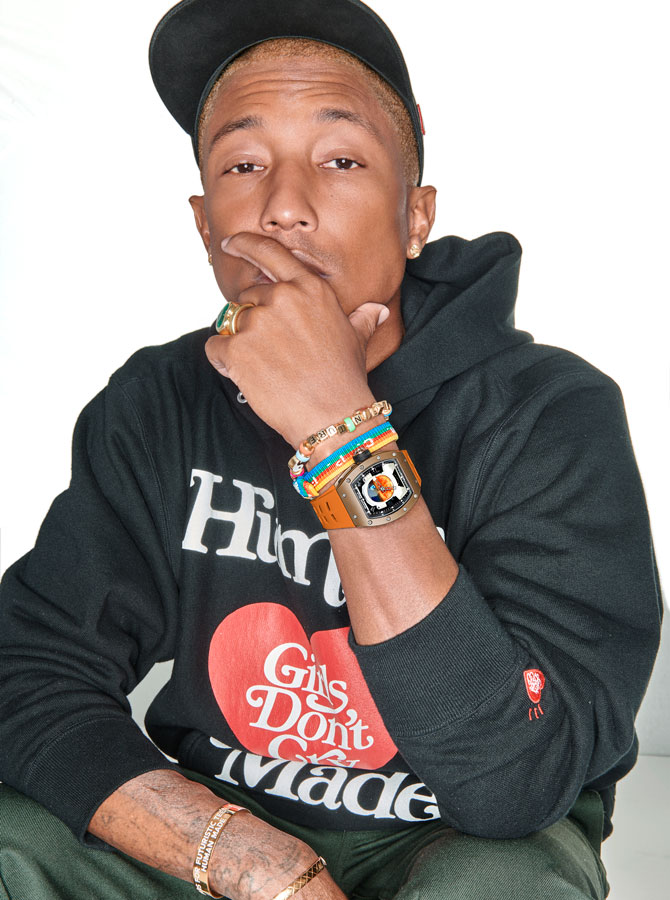 Together with ultra high end cult label Richard Mille, Williams designed a very special RM 52-05 Tourbillon inspired by the cosmos – and his days watching Star Trek in Virginia Beach, California.
Already a huge fan of Richard Mille's work, Williams now literally has the model of his dreams.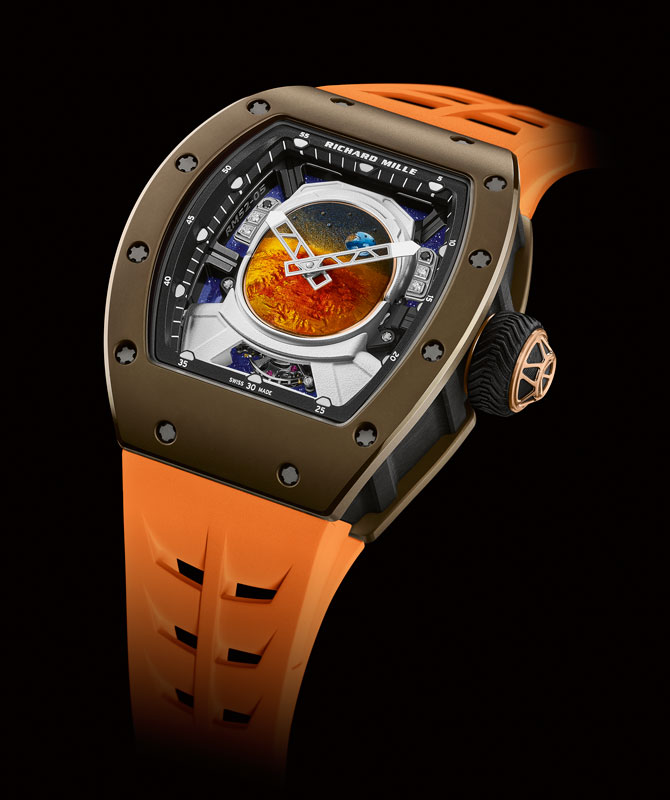 He describes: "I've always been fascinated by looking up at the sky. What could be more inspiring than all that ever was and all that ever will be? Space, before your eyes. It's yours to see. It was here before the Earth, before this Solar System. It'll be here after us and nothing's more meaningful than that. When I look up at the sky I'm looking at God. I feel part of so many different parts of a whole. This is the Alpha and the Omega."
Always inventive, always subversive, Williams' artistic world is always about shifting focus, looking for new perspectives in unexpected partnerships.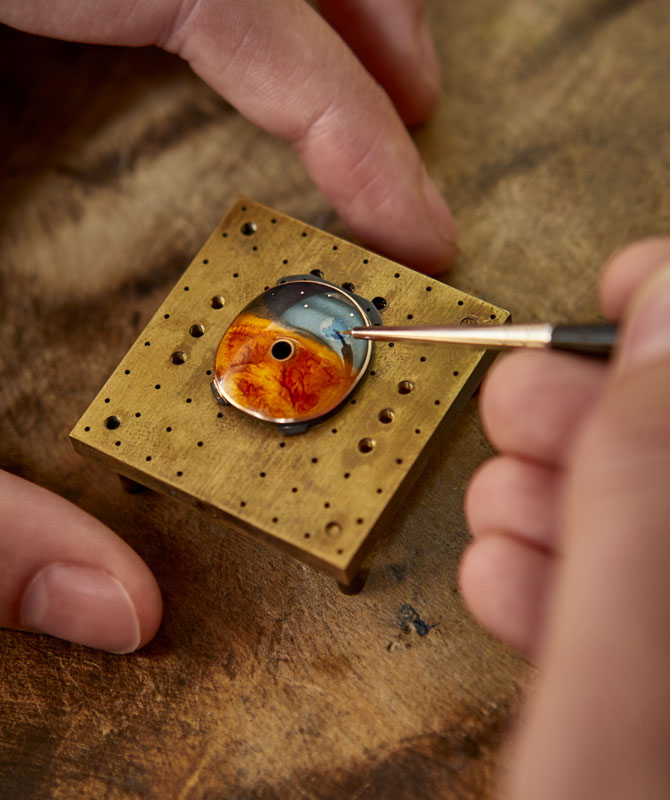 So this watch is where perspective has changed 180-degrees. Looking at it you see planet Earth but from the perspective of Mars, through the reflection of an astronaut's helmet.
Williams' vision for the watch was Richard Mille's challenge. To turn his idea into life, the creative team brought in nothing less than the most high-tech materials, state-of-the-art technology, and not forgetting handcraftsmanship.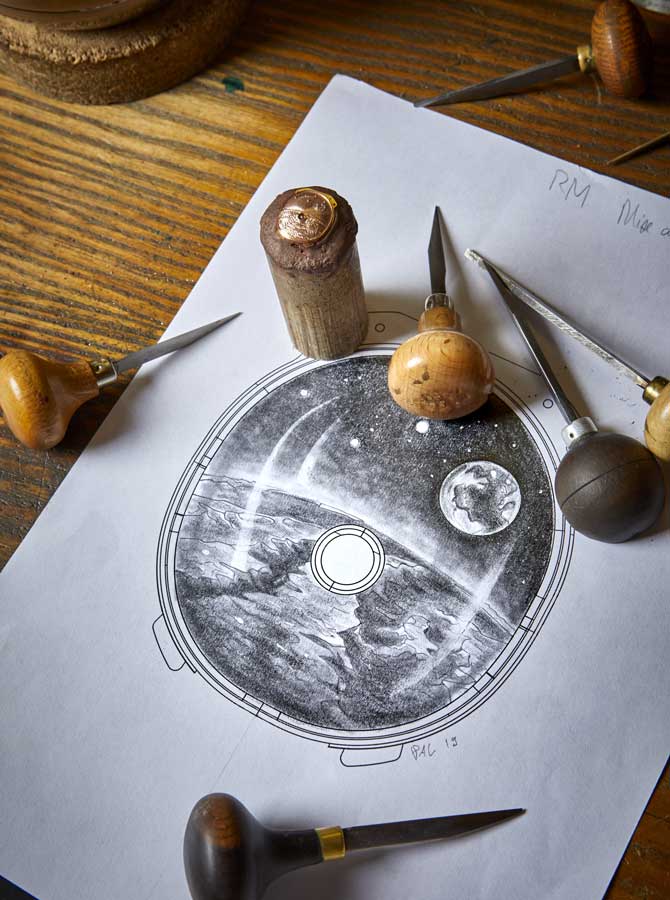 An engraver, an enameller and a painter all contributed to the final artwork featuring an astronaut's helmet. Crafted in a combination of grade 5 titanium and finished with indestructible paint, the helmet has a separate visor made of red gold.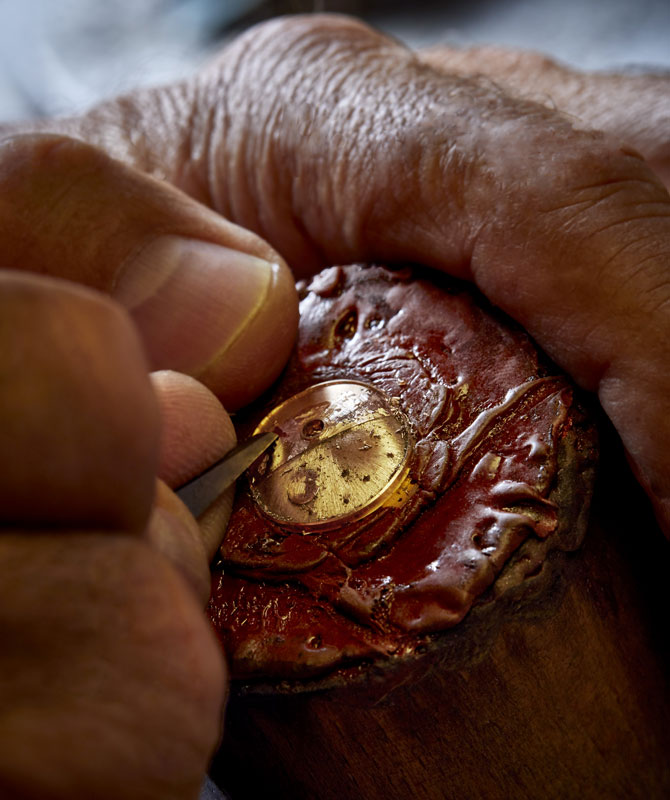 On it, the orange to red and blue to black gradients were made by superimposing layers and increased number of firings at 850 degrees Celsius.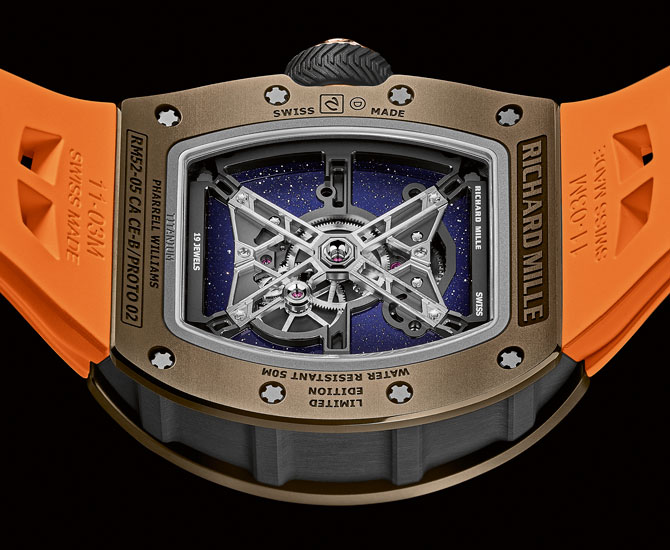 See the crown? It's based on the design of a rocket capsule, and the rubber surrounding it has the distinctive profile of a Martian rover tyre.
The Richard Mille RM 52-05 Tourbillon Pharrell Williams is made in a very exclusive run of just 30 pieces worldwide, and we're sure all the rap stars want one.