The latest Korean drama to hit Netflix this year, The King: Eternal Monarch brings together parallel universes, a good old fashioned family feud, an unlikely romance and lots of comical moments. In this 16-episode series, Lee Min-ho stars as the titular royal, opposite lead female role played by Kim Go-eun. The pair is supported by a stellar cast that includes Woo Do-hwan, Jung Eun-chae, and Lee Jung-jin.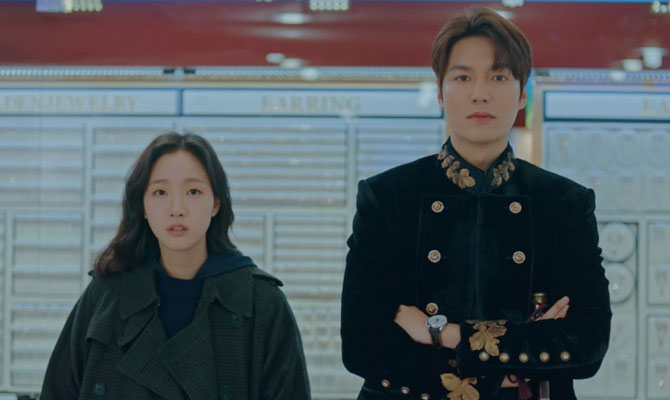 With the help of a magical flute, Lee teleports through a mysterious gate that takes him from imperial Korea to modern day Korea, where he crosses paths with a police detective (Kim) and together they solve mysteries, fight evil, time travel, and of course fall in love.
A lot of thought went into the cast's wardrobe and styling – we especially love the outfits worn by Jung Eun-chae but secretly wished the screenwriter embraced stronger feminist ideals. The men were also sharply suited, especially Lee, because, well, he's an emperor.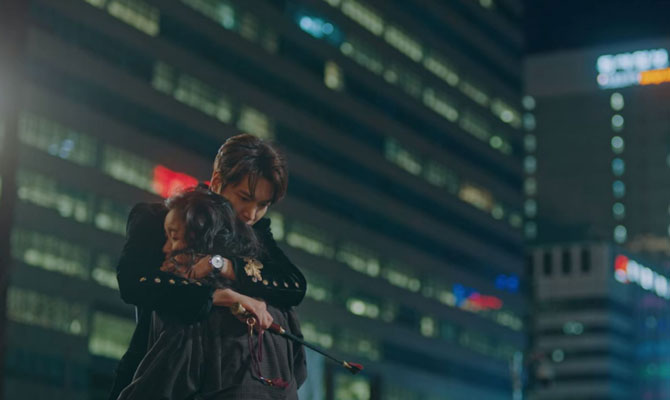 As if the title didn't put the point across clearly enough, the show producers went the extra mile to stress on his regal status. Cue diamond-buttoned shirts, an uptight personal bodyguard, a magnificent white horse named Maximus (?!), Einsteinian quotes...
They also made sure that viewers get a nice close look at the many Longines watches worn by the emperor, his trusty but long-faced sidekick Woo, and the series antagonist Lee Jung-jin.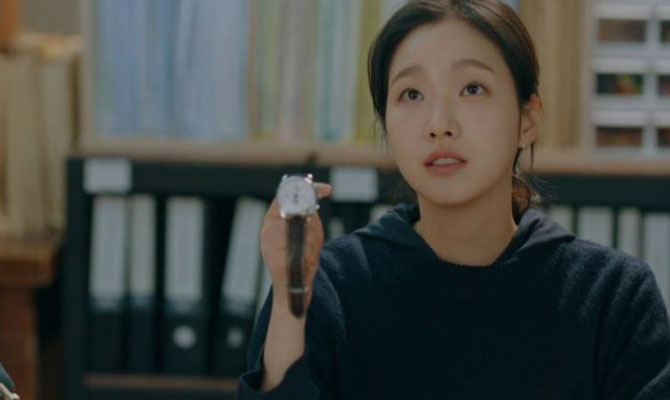 Right from the pilot episode, we were treated with magnificent views of a Longines Master Collection Calendar Chronograph on the emperor's wrist. Getting dressed for a morning of horse-riding, Lee couldn't have chosen a better opportunity to wear this sporty elegant timepiece.
Matter of fact, Longines has incredibly deep ties with the equestrian world. The Master Collection Calendar Chronograph was the perfect accessory to go with that stately riding jacket, slim-fit pants, knee-high riding boots and leather gloves.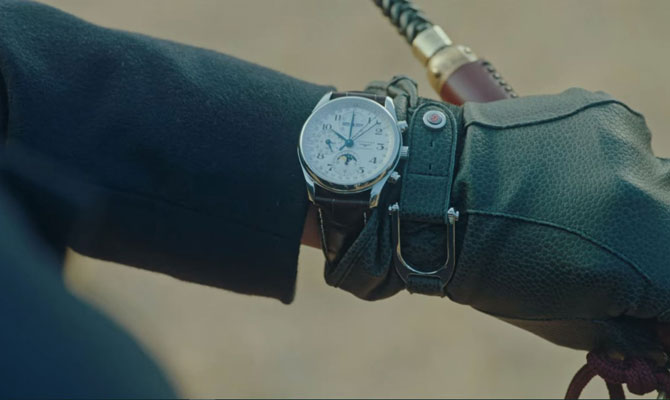 Not just Lee but Woo as well wore this timepiece. It's a wee bit dressy for a bodyguard – and, if we're bring completely honest, a tad strange for emperor and bodyguard to be wearing the same watch. But later we'll see that the Master Collection Calendar Chronograph isn't Woo's only timepiece.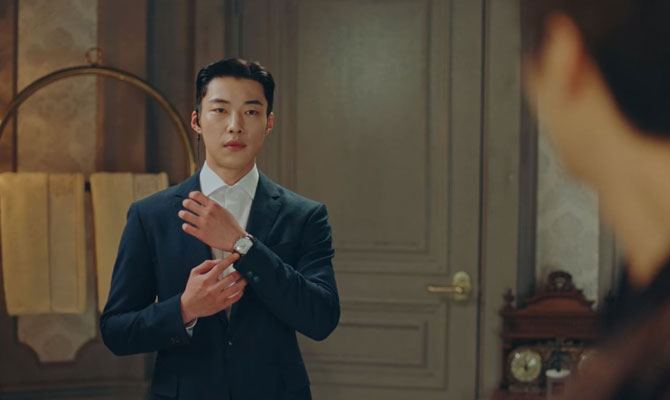 In other scenes, when out in the field, on-duty Woo swaps it out for an ultra-sporty Longines HydroConquest. Now that's a watch that befits his status and profession. It's no-nonsense and absolutely utilitarian, and wouldn't look a hair out of place next to a concealed lethal weapon.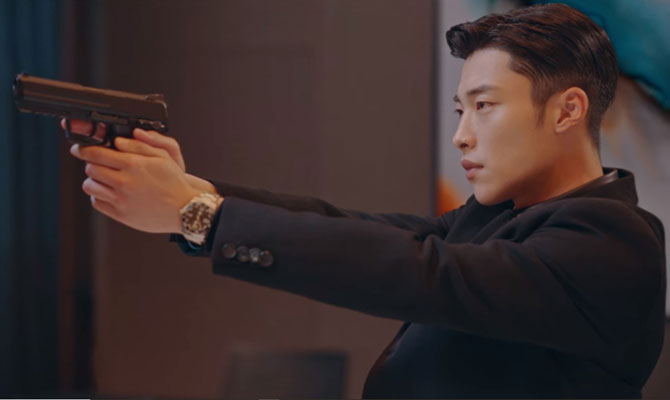 Meanwhile, Emperor Lee also reserves the Master Collection for special events only. Throughout the series we see him wristed in another Longines timepiece that is simply perfect for the time-travelling narrative of the show: The Longines Conquest VHP
VHP stands for very high precision. As precise as an atomic clock, the Longines Conquest VHP is one of the most accurate wristwatches money can buy.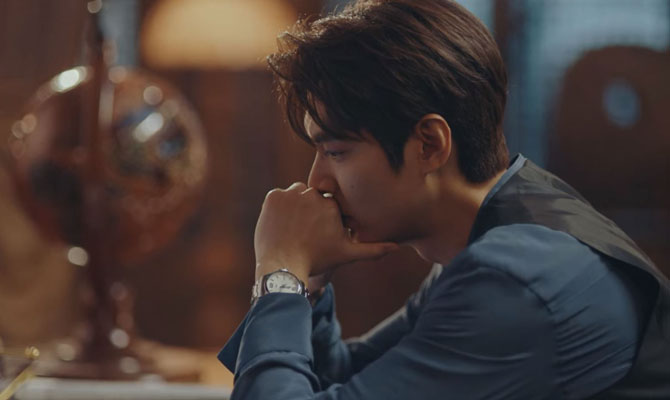 Not only is it ultra-precise, it is amagnetic. So it is impervious to external forces such as magnetism, gravity, and shock. With it comes the unique gear position detection system that automatically realigns the hands whenever the watch comes in contact with shock or a strong magnetic field.
Magnetic fields can wreck a watch's ability to tell the time by screwing up its hands and internal mechanism. But the Conquest VHP is no ordinary watch. When subject to magnetism, its hands freeze. And when the force is removed, the hands not only continue moving, they catch up instantanously, making up for lost time.
That's why the Longines Conquest VHP is the perfect time-traveller's watch. No matter how many times you put it through the wormhole, it'll always autocorrect.
Also, somebody better tell Lee that's there's a newer GMT version which is going to knock his socks off because it'll help him keep tabs on the time in both local and home dimensions.
The King: Eternal Monarch is currently streaming on Netflix.