Singapore may be just a little red dot but our appetite for luxury could definitely rival that of countries far bigger in size. And as a nation of people who know our Chanels from our Chopards, our Rolexes from our Richard Milles, it was only a matter of time before global luxury brands realise the need to communicate more directly to our audiences.
Indeed, successful companies never lose touch with what's happening around them – something our local cabinet ministers would perhaps do well to remember.
Which is why it's heartening to see luxury watch companies reaching out to our local celebrities in designing their latest campaigns. Yet they aren't approaching the issue with a broad spectrum strategy, but rather, crafting thoughtfully-driven messages that connect the personalities with a relevant facet of the brand.
After all, brands, like people, can have more than one fixed, unchanging identity. And brands, like people, are always evolving.
So let's take a closer look at who's representing whom in the luxury watch and jewellery space – and more importantly, are they a good match?
Brand: Longines
Celebrity: Rebecca Lim
Hot off the press this month, Longines announces its new friend of the brand Rebecca Lim. Embodying the traditional Swiss watchmaker's slogan 'Elegance is an Attitude', popular 34-year-old TV actress brings her style of poise and grace to the Longines family, which includes fellow Asian celebrities Aaron Kwok, Eddie Peng, Lin Chi Ling, Aishwarya Rai Bachan, Jung Woo-sung, Kohei Uchimura, and Zhao Liying.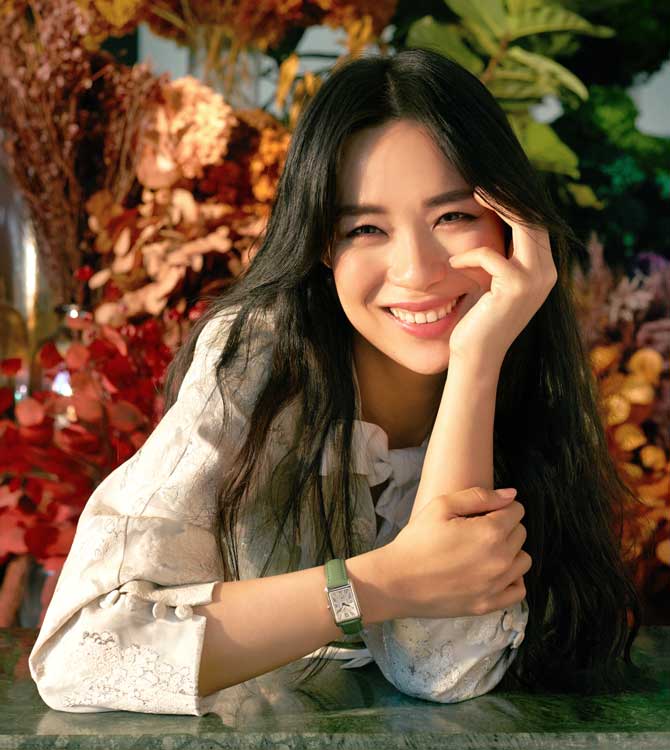 Her feminine yet effervescent personality suits the new Longines Dolce Vita line, which combines 1920s glamour with modern sensibilities. The new collection was recently unveiled featuring a chorus of bright bold colourful straps which are interchangeable thanks to a quick switch system.
With this added convenience, the Dolce Vita would serve Lim perfectly as she dashes between filming and photo shoots as well as numerous charity initiatives (Rebecca is a strong advocate for the Singapore Cancer Society where she serves as Goodwill Ambassador) that keep her busy throughout the year.
Watch: Longines Dolce Vita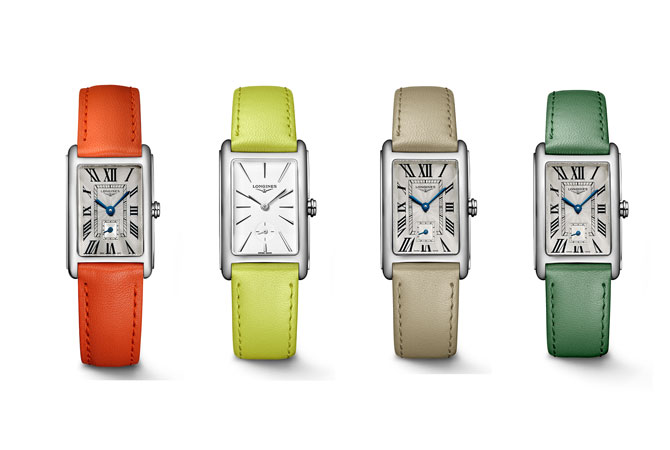 The Longines Dolce Vita suits feminine and elegant styles. Two different dial designs offer a choice of classic Roman numerals or simple long hour markers. Perfectly sized for slim wrists, it is an ideal choice to take from work to play - and also romantic dates.
Brand: Hublot
Celebrity: DJ Myrne
DJ Myrne is Hublot's first Singaporean brand ambassador. He was also formerly the first and only Asian to sign with Diplo's record label Mad Decent. Then he cut an exclusive multiple-record deal with Ultra Records, making him the first Singaporean to sign with this hitmaking label. All of these accolades make him the ideal face for Hublot in Southeast Asia.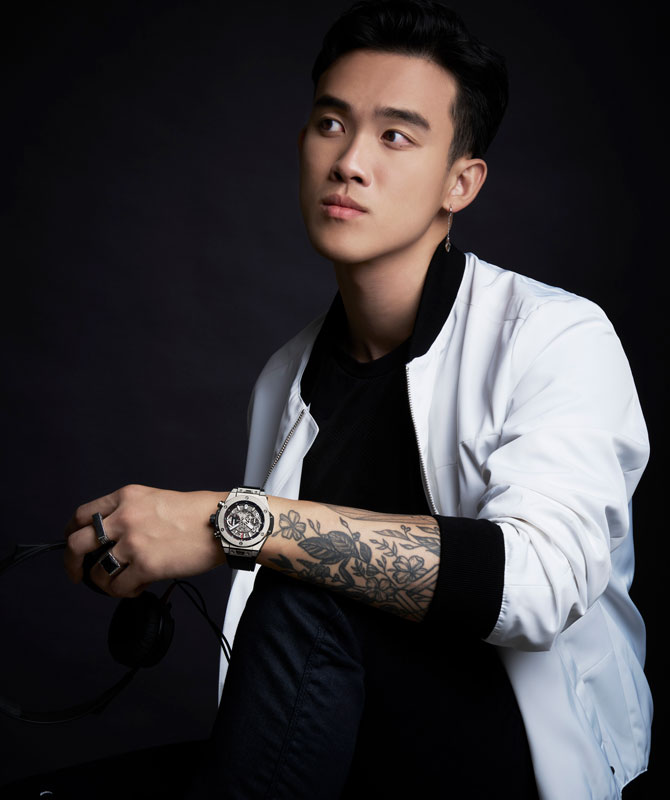 As a trained pianist and an EDM producer, Myrne has one foot in the classical world and another in the 21st century. That's just perfect for a brand like Hublot, which embraces the clash of different worlds in a philosophy known as the Art of Fusion.
"Experimentation is a huge part of my musical DNA and I was incredibly honoured when Hublot approached me to be the brand's first Friend of Hublot in Singapore," says Myrne. "I love that they have a history of constantly challenging norms and daring to be different, and I'm personally a huge fan of their Big Bang Unico Titanium watch which really reflects my personality and career; it's classic and seemingly unassuming, yet powerful, sleek and full of confidence."
Watch: Hublot Big Bang Unico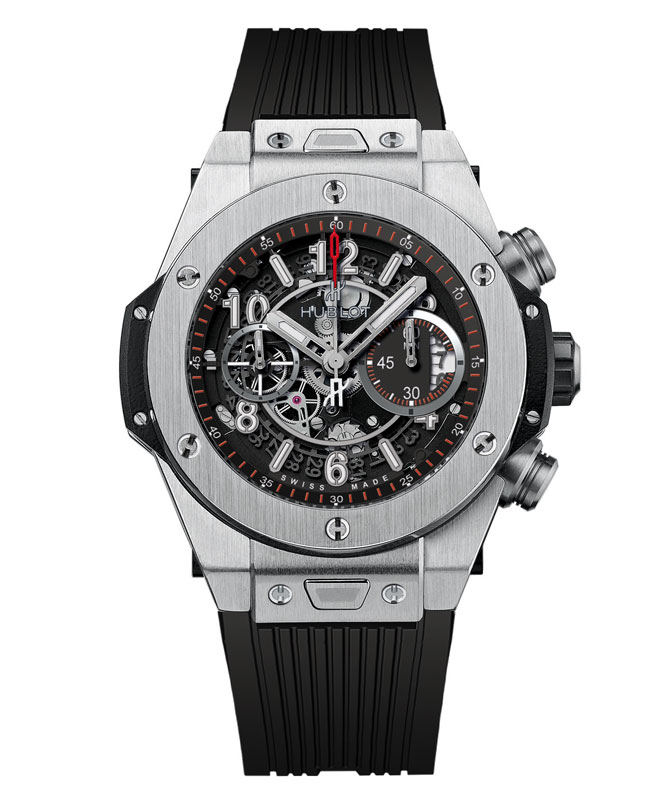 Ultra-light titanium meets an openworked dial that shows off the in-house Unico movement. This sporty timepiece offers a chronograph function as well, and a clever interchangeable strap system allows you to choose easily between titanium bracelet or rubber band.
Brand: TAG Heuer
Celebrity: Joseph Schooling
As Singapore's first Olympic gold medallist, Joseph Schooling was the media darling that every luxury and sportswear label fought to get behind. In the timepiece segment, Schooling finally signed with TAG Heuer because this was the brand that sits closest to his heart – his first watch was a TAG Heuer. Apparently both his parents are fans of the brand, so they must be extra delighted when Schooling became a friend of the brand.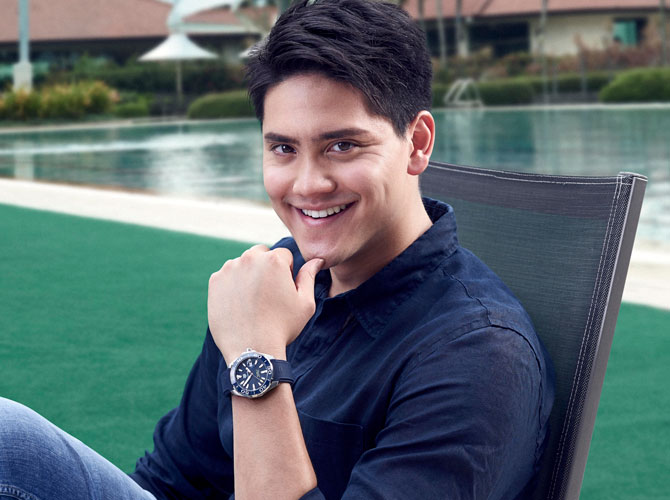 Very aptly, he reps the TAG Heuer Aquaracer line which shares the 25-year-old's swimmer's competitive spirit and water-borne inclinations. In addition to the spirit and DNA, the watches in this collection are also priced very competitively, making them ideal choices for the young and active lifestyles.
Watch: TAG Heuer Aquaracer Calibre 5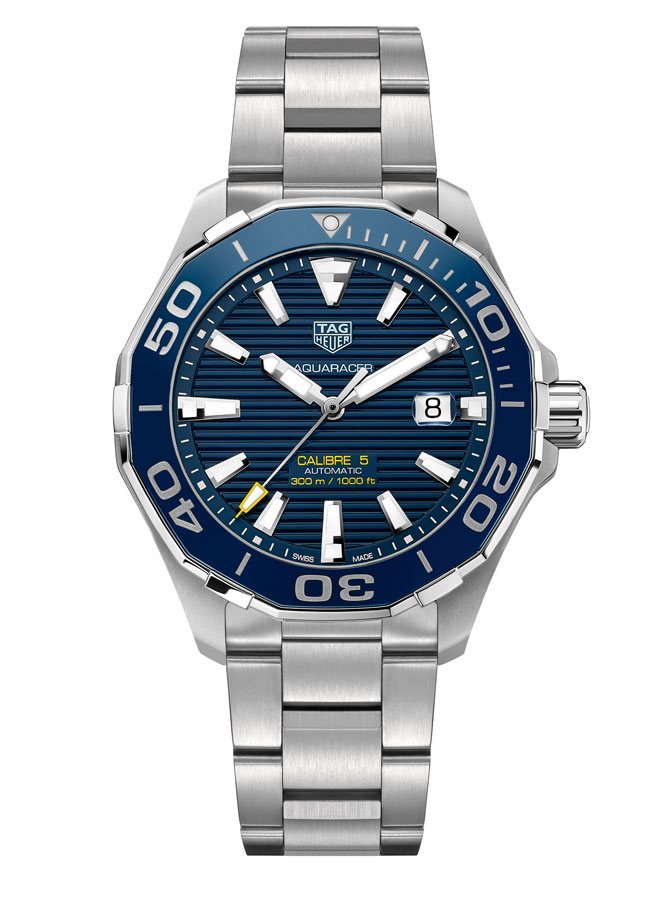 They're robust, they're sporty, they're masculine. Water resistant to 300 metres, the TAG Heuer Aquaracer is the brand's ultimate sports watch. It is also equipped with a 12-sided uni-directional bezel, a screw-down crown and ultra-luminous indexes and hands, making it ideal for diving as well.
Brand: Montblanc
Celebrities: Desmond Tan, Jeanette Aw, Diana Ser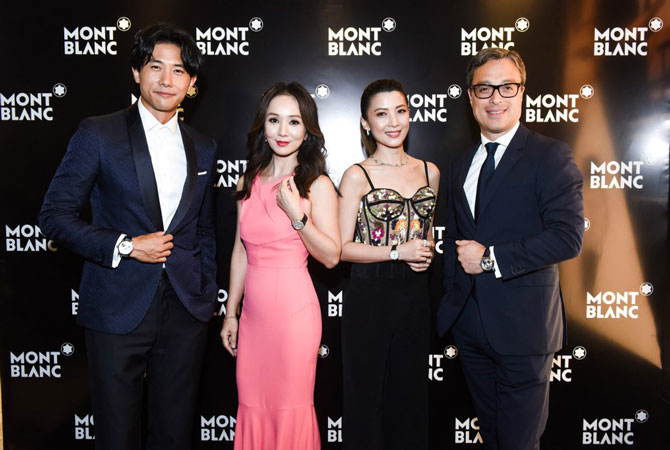 Along with TV host and journalist Diana Ser, TV actors Desmond Tan and Jeanette Aw were the first Singaporean celebrities to represent Montblanc timepieces in 2018.
Brand: Jaeger-LeCoultre
Celebrity: Kit Chan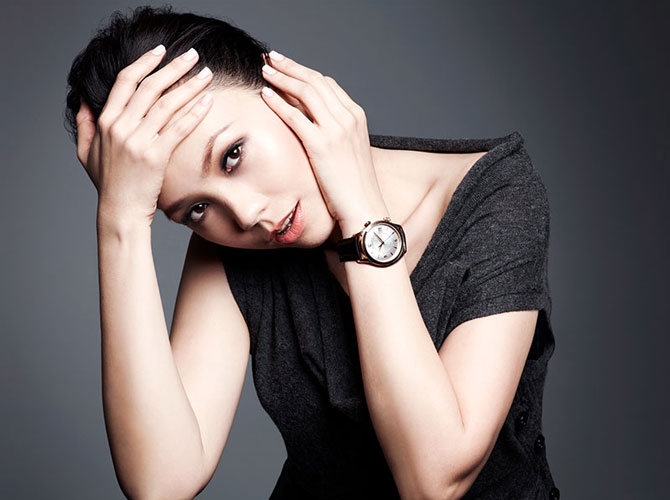 Singer Kit Chan is a long-time friend of the brand of Jaeger-LeCoultre, and Singapore's first local celebrity to be appointed as such. Over the years she's worn many different timepieces by the Grande Maison, from the iconic Reverso to the ultra-feminine Rendez-Vous. And men's models from the Master collection as photographed here by Singaporean photographer Wee Khim.
In all, we think the celebrity-brand match-ups are pretty good, although moving forward, it would be really nice to see a more diverse line up of local famous people.