The art of filmmaking meets the craft of watchmaking as Jaeger-LeCoultre partners the Venice International Film Festival for the 14th consecutive year
It's one thing to have visited the magnificent Palazzo Pisani Moretta in Venice but quite another to have wined and dined within its richly-decorated walls, in the company of Hollywood stars such as Benedict Cumberbatch and Lee Byung-Hun. And that was exactly what Jaeger-LeCoultre did when it hosted 80 distinguished guests from all over the world on 31st August shortly after the 75th Venice International Film Festival, also known as La Biennale di Venezia, kicked off.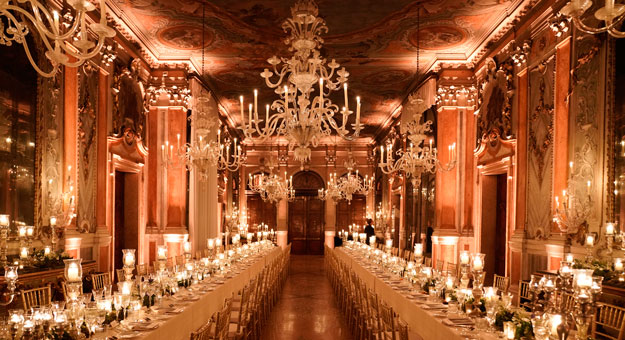 As the festival's official partner for the 14th year running, the Grande Maison would be remiss to merely host a gala dinner and call it a night. CEO Catherine Renier made sure to pay tribute to the art of filmmaking and suffice it to say, the guests were suitably impressed, thanks in part to Cumberbatch who happens to be a brand ambassador of the luxury watch company.
The Doctor Strange star who'd picked up multiple awards on both sides of the Atlantic gave such an inspiring Letters Live performance as only an outstanding and spontaneous film, tv and theatre performer as Cumberbatch knows how. Letters Live is a philanthropic initiative promoting the power of literacy by inviting world-class artists to perform live readings of historical letters on stage, while adding their own artistic interpretation to the original text.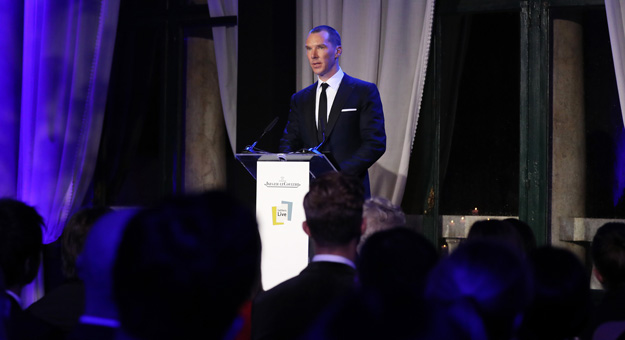 Needless to say, Cumberbatch was wearing his Jaeger-LeCoultre timepiece – probably one of many – and this time around, he appeared with the new Polaris Memovox introduced in January earlier in the year. Korean actor Lee Byung Hun, too, was wristed with Jaeger-LeCoultre but he jazzed up his red carpet look a little by going for a Polaris Chronograph in 18K pink gold. We've featured the full Jaeger-LeCoultre Polaris collection here.
Other celebrities spotted with Jaeger-LeCoultre watches include Chinese actor Ming Dao, French-Canadian actress Charlotte Le Bon, English model-actress Gabriella Wilde, Italian model-turned-actress Sveva Alviti, Chinese actress Tao Hong, English actors Joe Alwyn and Nicholas Hoult, and Chinese film director Zhang Yimou who received the 2018 Jaeger-LeCoultre Glory to the Filmmaker Award.
Check out the celebs and their watches here: