Wow, 2019 sure is shaping up to be a year of amazing watch and jewellery exhibitions, each one more engaging and interactive than the next. With this upcoming one in the month of November, you're in for a real treat, but act fast, because it's only here over a weekend.
From 15th to 17th November, Clash de Cartier Studio will be popping up at the STPI Creative Workshop & Gallery. It is an experiential showcase themed on the maison's latest Clash de Cartier jewellery collection, where you get to decide how and what you go through.
So everyone will have a different experience at the event, which is the first and largest of its kind in Southeast Asia.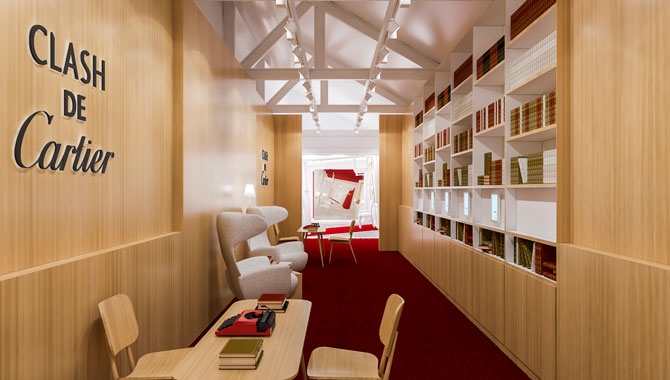 Clash de Cartier Studio spreads over five rooms, and the entire exhibition works like an adventure book where you choose which way to go. At the entrance, you'll answer a simple questionnaire which tells you what path to take: Bookstore or Record Store.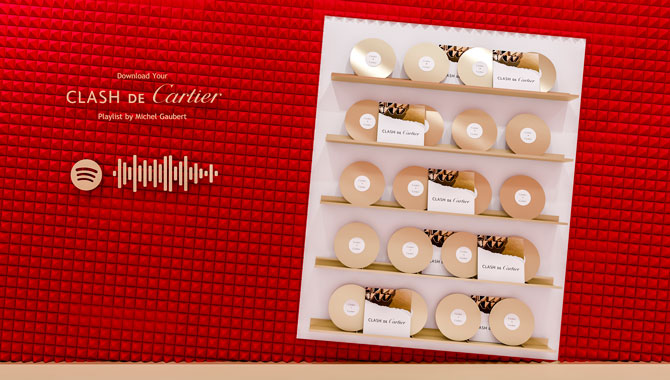 At the Record Store, futuristic sound showers let you listen to the Clash de Cartier playlist curated by French sound designer Michel Gaubert. If you like what you're hearing, scan the Spotify code and the playlist will appear in your Spotify account.
The Bookstore is also lots of fun. Take a simple personality test to determine your "Clash" alter ego. This will go into a personalised Haiku for you which gets typed out on an old school typewriter, for you as a beautiful memento.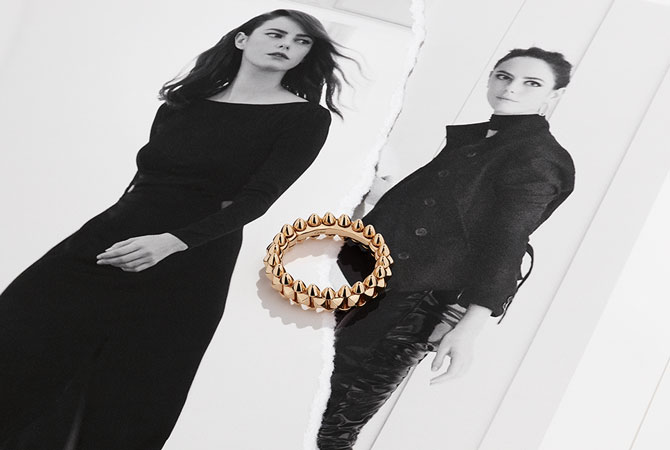 Of course the entire space is completely Instagrammable. Better yet, there are multiple points within the exhibition where you can play with optical illusions and design your own portraits. Feel free to use any of the special templates designed by French artist Thomas Lélu expressly for this event.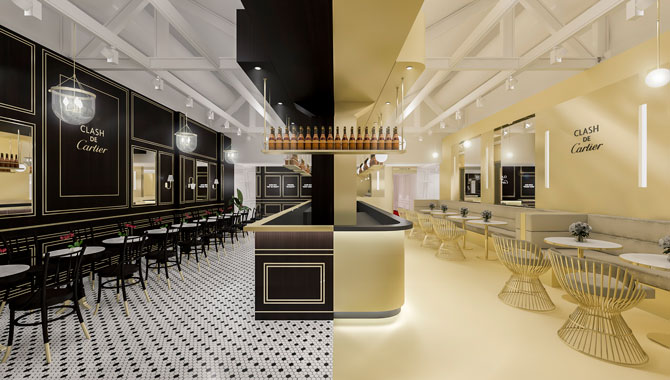 And because no event in Singapore would be complete without food and drinks, Clash de Cartier Studio has a quirky little Café at the main lounge area.
Embracing the melting pot culture of Singapore, you know the whole East meets West thing, one half of the room will be dressed in local décor while the other half will be done in contemporary European.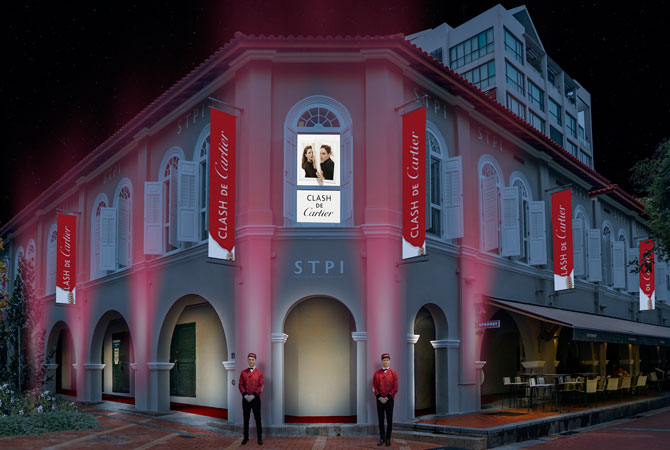 Come on by to experience the art, music and books specially curated to express the dynamic duality of the Clash de Cartier jewellery, which are also on display if you're feeling like a little something-something for yourself, because why not?
Clash de Cartier Studio is open to the public but it is a ticketed event. Get your tickets here.
Location and opening hours:
15th to 17th November, from 11am to 9pm (last entry at 8pm)
STPI Creative Workshop & Gallery
41 Robertson Quay Singapore 238236
Admission is free.
Complimentary shuttle service to STPI from Fort Canning MRT Station Exit B C29 Taxi Stand
From 10.40am to 7.40pm, buses arrive every 20 minutes