For the first time ever, we won't have to choose between black and white, darkness and light, for our next Chanel J12. Because the new J12 Paradoxe reimagines this classic fashion watch the only way Chanel knows how: with absolute pizzazz.
After a complete makeover last year that gave it more refined numerals, a sleeker case and an in-house movement, the J12 kicks off 2020 with this brilliant pre-Basel number.
Classic with a twist
Both black and white, the J12 Paradoxe shatters conventional ideas of how high-tech ceramic can be used in watch design. It's white with a bolt of black running down from the top of one lug, going over the bezel, a part of the dial, all the way to the bottom lug and never once crossing the imaginary line.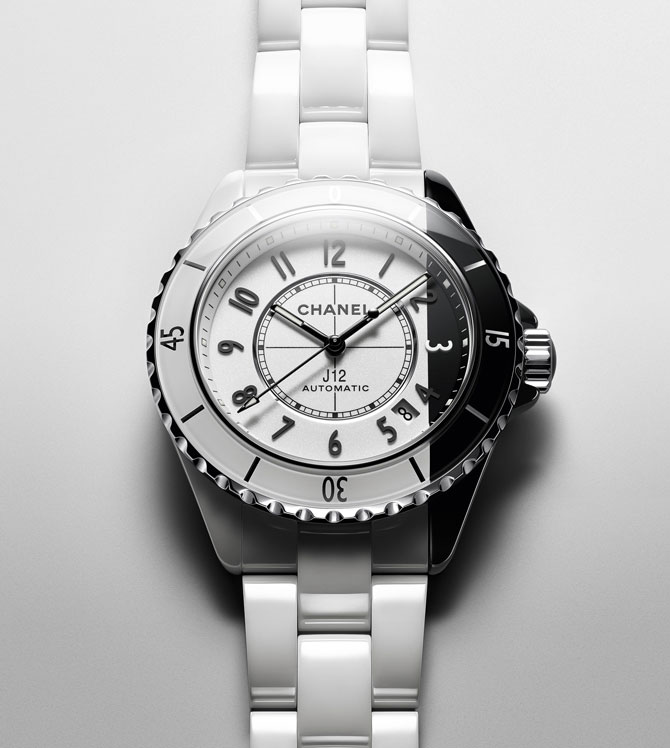 It's magnificent.
It's a stroke of genius.
It's as if one of the designers from the Chanel horlogerie team took a swipe on the computer just for fun, and discovered it totally works.
But looking great in sketches in just step one. Chanel's manufacture would have to actually turn this from an idea into a reality. Thankfully after 20 years of working around with high-tech ceramic, it's got all the technical chops it needs.
Its unique aesthetic is the result of a highly technical feat accomplished by cutting and fusing two ceramic cases of different dimensions – one white and the other black. Pieced together, they form one complete watch.
How it's made
Ceramic as we know is extremely brittle, so cutting it in precise shapes is a whole other story on its own. But Chanel is an expert with this material, so they've got it down pat.
Next, the dial and bezel. Mostly white with just a touch of black, Chanel used a technique known as tampography (a printing process than transfers a 2D image onto a 3D object) to produce the two-tone bezel. The ceramic ring is first coloured black, then white, and it's all done so precisely as to match the convergence lines set by the bracelet.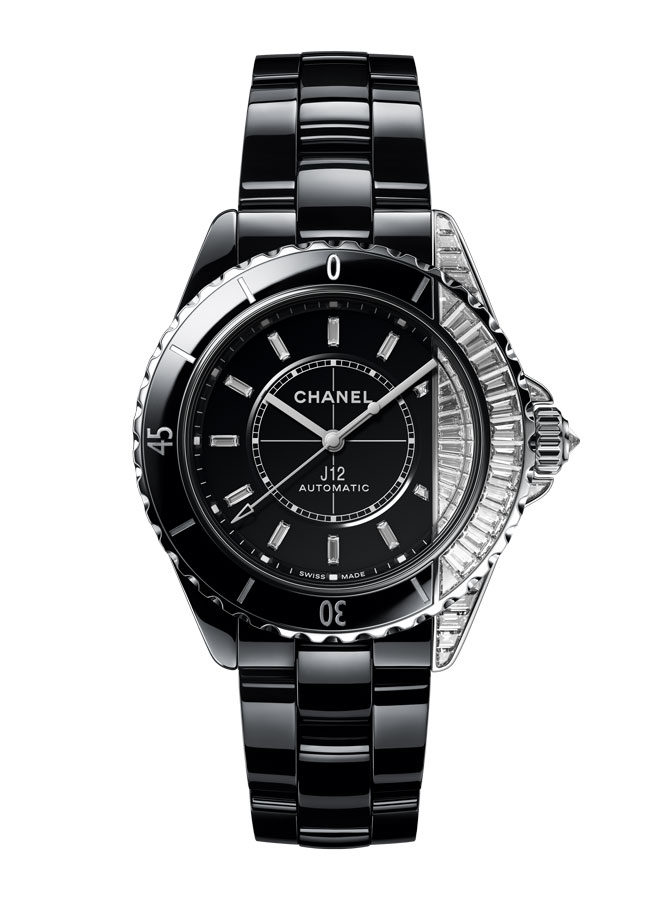 The fashion house created two models, one in white and the other in black, which is juxtaposed not with white ceramic but full pavé baguette-cut diamonds.
Is your heart singing right now? Because ours totally is.
Full Transparency
Which brings us to the other insanely gorgeously pre-Basel creation: the J12 X-Ray. As the watch's name suggests, you can see right through it.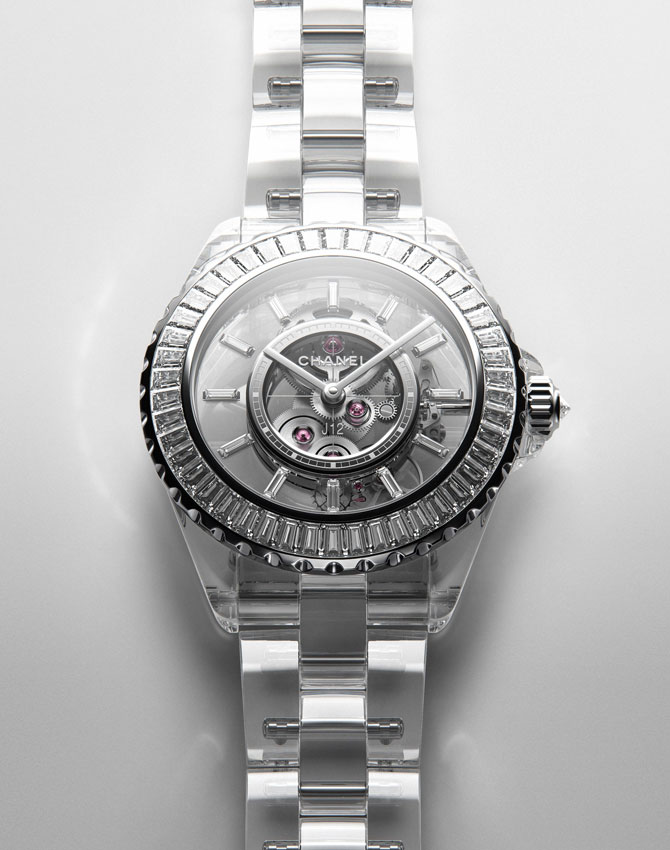 The J12 X-Ray shows us what next-level open-working is all about. You expose not just the movement, not just the case, but the entire bracelet too. Even as everybody knows that Chanel's core colours are black and white, this colourless new model transcends boundaries by sidestepping the entire colour wheel altogether.
It's an MRI scan of the classic J12 come to life.
Once again, Chanel relied on its exceptional technical know-how to achieve this perfectly see-through design. To all the J12 fangirls out there, no, it's not transparent ceramics – maybe in a few more years – but clear sapphire.
A totally new movement
Mostly transparent, the internal mechanism is completely new to the maison. Designed and manufactured in-house, Calibre 3.1 is made of plates and bridges in sapphire. Only the movement's wheels, cogs and springs are done in steel.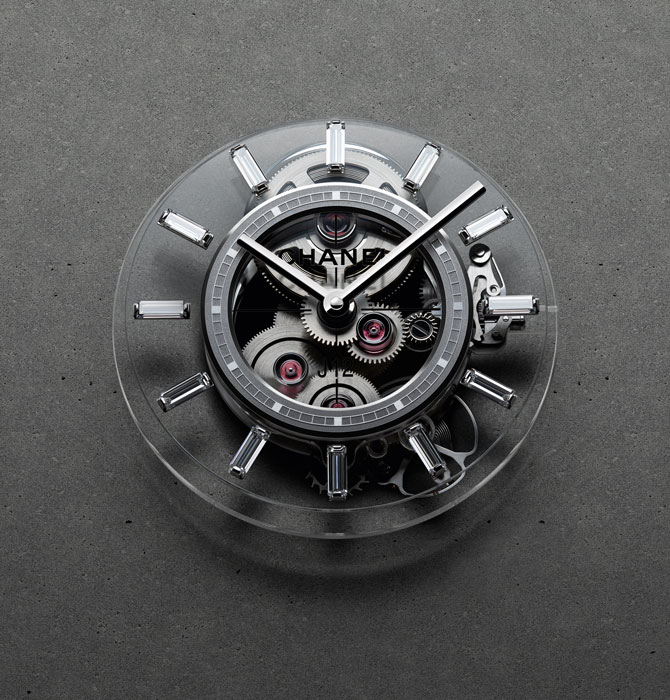 It took the master watchmakers at Chanel's Swiss manufacture one entire week to assemble. Incredibly, the links are all done in clear sapphire crystal, where all you see are the steel pins that hold them together. Plus, the gold buckle at the end of the bracelet.
Juxtaposed with the clear sapphire crystal, these components appear floating in mid-air, as do the baguette diamond indexes and the watch's gold hour and minute hands.
Suffice it to say, the Chanel J12 X-Ray is one watch that you have to see in order to believe.