The Pearl Bar by Carrie K rethinks the way pearl jewellery can – and should – be worn
Pearl jewellery is often classical, traditional and predictable. You would either wear a string of them, a single pearl pendant, or as earrings. The latter is practically standard issue for the OL crowd and we're not sure that's the kind of fashion statement we want to make. So, knowing how underrated pearl necklaces are, Carrie K came up with what might well be this century's most ingenious and liberating way to wear them.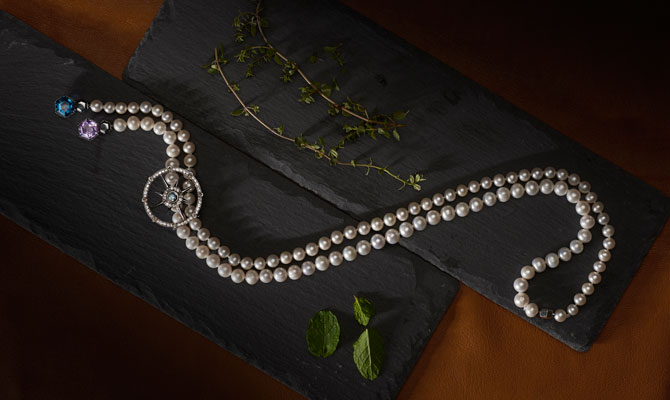 The Pearl Bar by Carrie K offers a unique take on the classic string of pearls. Here you are encouraged to define your own style with the pieces. But best of all, you are not limited to just one way of wearing a single jewellery piece because everything is modular.
Connect a string of glistening pearls with an edgy metal chain to create a rocker chic look. You can wear it as a sautoir, or twirl it around the neck twice as a choker. You can even loop more times it around the wrist and wear it as a bracelet. And that's not all.
There are infinite ways to wear this singular jewellery piece thanks to a clever little connecting part called the Carrie K Duo. It is the secret to the entire Pearl Bar collection as it lets you join up as many strings of pearls or metal chains as you want. Using additional parts like the Hexa Duo Clip, the Hexa Pearl Clip, the Journey Duo and the Star Heart Duo, you could literally create a new look within minutes.
Go classic with just pearls, or amp up the look with the entire range of Duo accessories. This also means you don't only have to wear it as a loop. You could do a long tail necklace or an asymmetric necklace. Carrie K also showed us how to create a cute bolo tie using Duo accessories as aiguillettes.
Carrie K currently offers 16 necklace types and 20 Duo accessories, and a range of quality pearls including Akoya, Fresh Water, Tahitian, and South Sea pearls. Duo accessories may be made of materials like 925 silver, 9K or 18K gold, and set with gems such as amethyst and topaz. Carrie K also offers a made-to-order option for 9K or 18K gold set with diamonds. What could be better than that?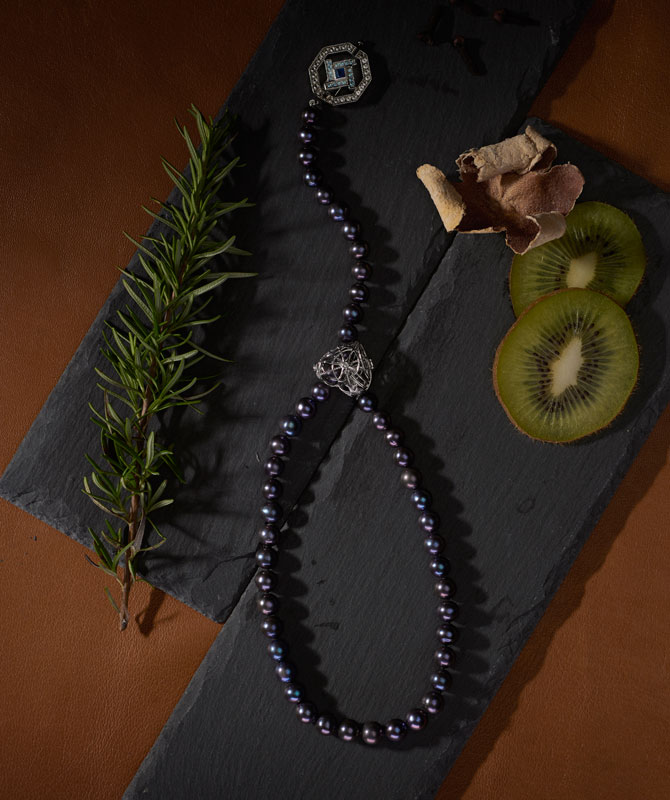 More, apparently. Because Carrie K is celebrating its 10th anniversary this year, the brand is raising funds for AWARE by contributing $50 for each necklace sold from The Pearl Bar collection. It's an initiative called "Pearls of Society" that Carrie K started and it aims to create a purposeful community with like-minded individuals – people who believe that positive action can turn grit into gems, just like pearls.
The Pearl Bar will be available at the new Carrie K. Fine Jewellery Atelier located at #02-02 National Design Centre from 29th March 2019. Customisation available upon request.