Once the world's biggest watch and jewellery show, Baselworld could be on its last legs. On 14th April, five of its remaining key exhibitors released a joint public statement announcing their departure from the show. They include Rolex, Patek Philippe, Chanel, Chopard and Tudor – all of Baselworld's most important brands – and the plan is to start a new trade show in Geneva.
But they won't be alone in this endeavour. With the support of the Fondation de la Haute Horlogerie, the new show could be the answer to a truly united watch industry. As the FHH is also the organiser of Watches & Wonders Geneva, the show which has yet to be named will take place concurrently with W&W and at the same venue, Palexpo.
In addition, the two shows will be linked so visitors can move freely between them.
The aim, according to the announcement, is to "offer partner brands the best possible professional platform, applying a shared vision to successfully meet future challenges in the watchmaking industry."
These partner brands will include Bulgari, Hublot, Zenith, and TAG Heuer from the LVMH Group, whose statement announcing its departure from Baselworld came three days after this news broke.
As such, Baselworld has officially lost not just the top five but all of its biggest exhibitors in 2020, and it's only partially Covid-19-related.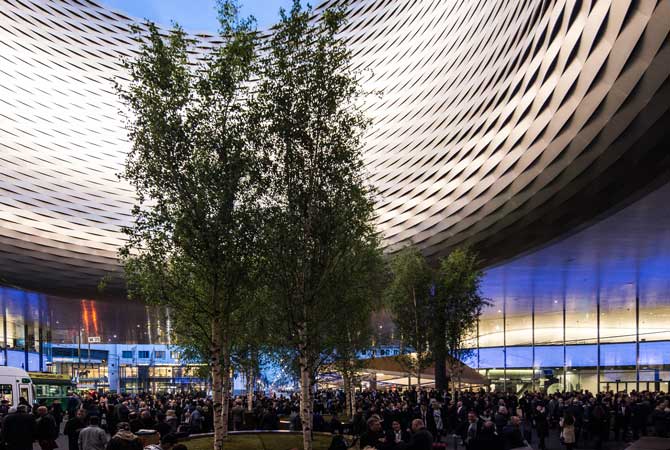 This is the latest development in the Baselworld saga of brands leaving the show for various reasons. At first it was brands like Ulysse Nardin, Girard-Perregaux and Hermès packing up in favour of the Salon International de la Haute Horlogerie, finding SIHH a better overall environment for image.
Next, came the shocker when The Swatch Group pulled all of its 18 brands out of the fair, leaving a gaping hole smack in the middle of Hall 1.0. CEO Nick Hayek said that Baselworld has become far too expensive despite it not evolving with the times. Dwindling visitors and the increasing irrelevance of shows as a platform to launch products were other key reasons for the exit.
The Swatch Group reportedly spends on average 51 million Swiss francs per year on Baselworld.
That was when Baselworld's management really "woke up" and pledged to implement real changes to its team as well as to the show. Much ink has already been spilled about what went wrong with Baselworld so I'm not going into too much detail here.
But suffice it to say, it was too little too late. Following The Swatch Group's departure were other long-time exhibitors such as Seiko and Grand Seiko, Breitling, Corum, Raymond Weil, and Citizen.
2020 was primed as the redemption year as the new management brought in a slate of fringe events with hopes of cultivating a new identity for Baselworld. They include watchmaking demonstrations by the Time Aeon Foundation and mini-exhibitions by top auctioneer Phillips.
Unfortunately, due to Covid-19, the show could not go on. Neither did W&W and the LVMH-led Geneva Days. For 2020, the only watch event lucky enough to proceed uninterrupted was LVMH Watch Week in January.
Which brings us to the standoff between the consortium led by Rolex and the organisers, the MCH Group. Rolex heads up the exhibitors' committee and, on behalf of all exhibitors large and small, openly wrote to MCH to request for a full refund of their deposit. In its letter, the committee had been unambiguous in their demands.
In lieu of a full refund, the letter stated: "Otherwise, we fear that this will be the end, pure and simple, of Baselworld, especially since the dates chosen in January 2021 are not suitable for the jewelry, gemstones and pearls sector, and that coordination with Watches & Wonders (SIHH) no longer exists."
Regardless, the MCH said no, and counteroffered with options to refund a portion of the deposit, while the remaining amount would go to the 2021 edition, plus a smaller portion towards irretrievable costs already incurred.
Managing director of the MCH, Michel Loris-Melikoff, spoke in an interview with the Swiss newspaper, Le Temps, saying that a full refund would jeopardise Baselworld, having already incurred 18.3 million Swiss francs in costs for the 2020 show.
And that was the straw that broke the camel's back.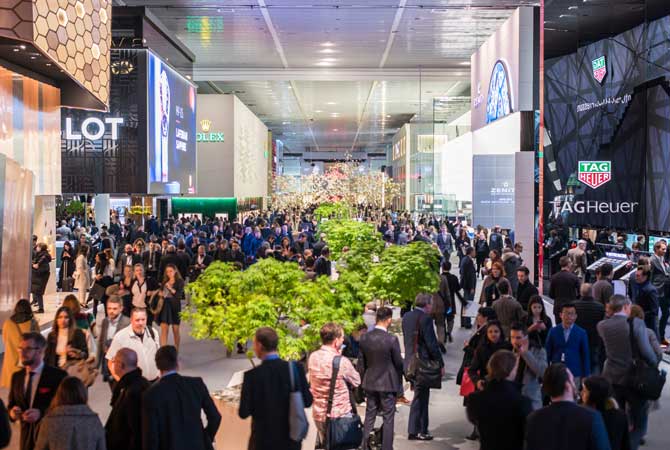 But this actually isn't the first time five Baselworld brands called it quits and left for Geneva to create their own watch fair.
In 1991, Baume & Mercier, Cartier, Piaget, Gerald Genta and Daniel Roth left the show, then called BASEL 91 (the two numbers indicating the exhibition year) to set up Salon International de la Haute Horlogerie in Geneva. These brands wanted a more exclusive environment for their product reveals, and Baselworld did not give them that privilege.
So the first SIHH took place in 1992 and featured these five brands, running just for five days and took up 4,500 square metres at the Palexpo. With significantly fewer visitors and brands compared to Baselworld, most important it was not a public event, SIHH marketed itself as an exclusive and private gathering for fine watchmaking.
Over the years the salon grew in size and significance, with now 17 historic maisons and 13 independent ateliers presenting their novelties and engaging audiences both onsite and online.
At the beginning, SIHH coordinated its dates with Baselworld (late March/early April). It always starts right after Basel, so visitors were able to cover both fairs with just a three-hour commute in between. But in 2012, SIHH moved its show to January due to a clash with the dates of the Geneva Motor Show.
Luxury watch professionals across the world decried this move then, as it would mean having to make two separate trips rather than just one. Costs doubled, and for either show visitor numbers were compromised.
In the eight years since then, most of us got used to this arrangement but still a single united Swiss luxury watch industry was something everyone hopes to see again someday. And as Geneva has got such a rich watchmaking history, plus it's so much more beautiful, I think people will be happy rather than sad to convene in this lively city.
Perhaps instead of 2020 being the year of change, we'll have to wait till 2021 instead.