The South Korean actor-filmmaker maintains a calm exterior yet everybody knows he's the hardest worker in the room
Jung Woo Sung has been around the block long enough to know that the success (of failure) of a movie goes to the entire team, not a single actor or the director. That's why the South Korean heartthrob believes in staying connected to the people around him, and values all relationships deeply. In fact, he sees them as mirrors with which to formulate his own identity.
And he has such a great desire to improve, to grow as a person, that it comes through in almost everything he does. Jung is the first Korean UNHCR Goodwill Ambassador. Jung cares deeply about doing good and helping the impoverished and disadvantaged – possibly due to his own childhood as an underprivileged kid from Sadang-dong, one of Seoul's poorest neighbourhoods. It's not the most flattering story but that was probably why as a man he's all about substance over flash.
Jung recently joined Longines in Taiwan for the launch of the Master Moon Phase – and the Swiss brand couldn't have found a more suitable face to rep this new model. Dressed in a crisp white suit juxtaposed with shots of dark blue, he personifies a kind of quiet confidence you only get from a master in his field.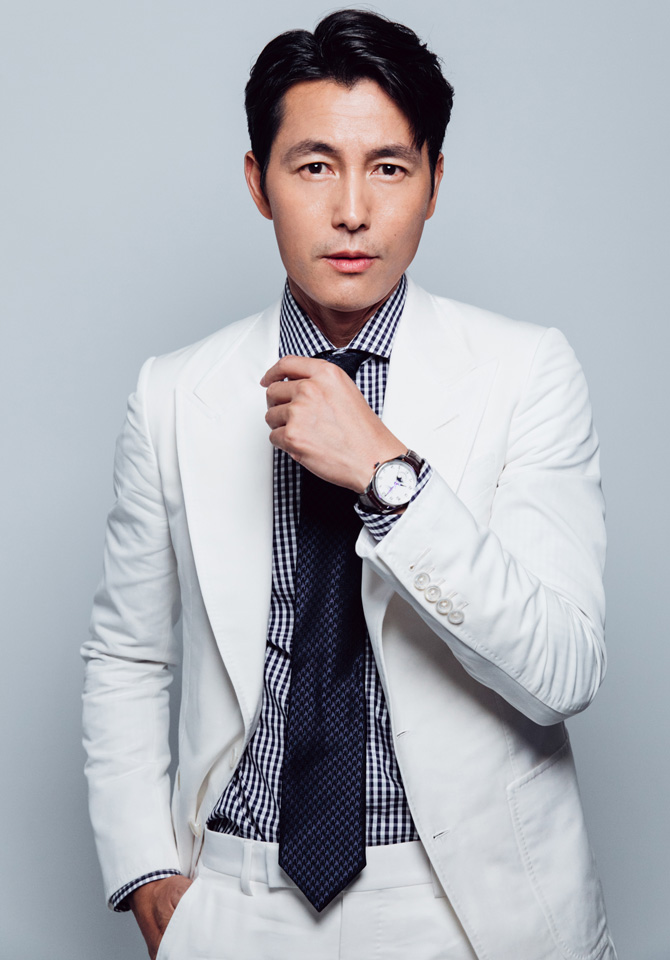 As Longines' ambassador for elegance, what does being elegant mean to you?
Elegance is not something you get just by dressing up. It's a philosophy. You don't get to say you're elegant; it's an evaluation by others. I think that Longines is a brand that embodies this philosophy very well.
Lots of people wear certain watches to express a stylistic choice. What does yours say about you as a person?
I like being quiet, but in a way that people around me still know I'm good at what I do. I'm wearing the Longines Master Moon Phase. What I like about this watch is how it's not loud and showy at all. Everything on the dial is so peaceful and quiet, and yet it manages to express its uniqueness.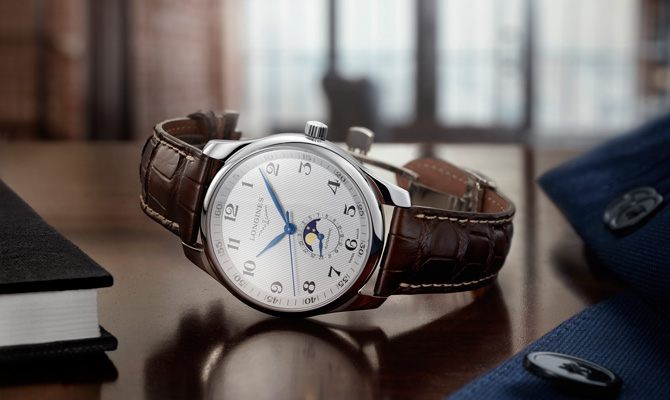 What kind of roles push you the most as an actor or filmmaker, and what roles inspire you the most as a person?
I've watch so many movies it's difficult for me to narrow it down. But then having watched so many movies, I do get a lot of inspiration from some of them. However, it's not like watching action movies make me want to go out and make one already. What I really like, though, is to look inwards of a human being, search deeply into a character. I am drawn to making movies about the various lives people lead. Yes, I would very much like to make a movie on this theme.
How do you deal with criticism?
There will always be both positive and negative comments about my work but I try to remember that it may not all be directed towards me. So I will evaluate the comments carefully and single out the areas for improvement.
So how would you like people to perceive you?
I believe in interpersonal relationships enough to rely on them as a yardstick for my own identity. So while I will not question another person's evaluation of me, I think it's also possible to have a pretty decent gauge on my behaviour through those relationships.