He's one giant stride out of his comfort zone but Beckham was a good sport as always
As a footballer, David Beckham knows the perils of diving – the on-field kind where players lay on the ground and clutch their leg in pretend pain. Ah sports. But the Tudor Watch ambassador recently tried out diving for real, as in underwater. More specifically, Becks went freediving, which is to say he dove underwater without any breathing equipment at all.
He's never done it before and he definitely didn't do it alone. Tudor introduced Beckham to freediving world champion Morgan Bourc'his who coached him from start to finish. Bourc'his' last accolade was in 2015, Long Island, The Bahamas, where he plunged 104 metres underwater on a single breath of air.
The guys wore the Tudor Pelagos as they practiced breathing exercises, which Becks needed a lot of if he was going to successfully make that freedive.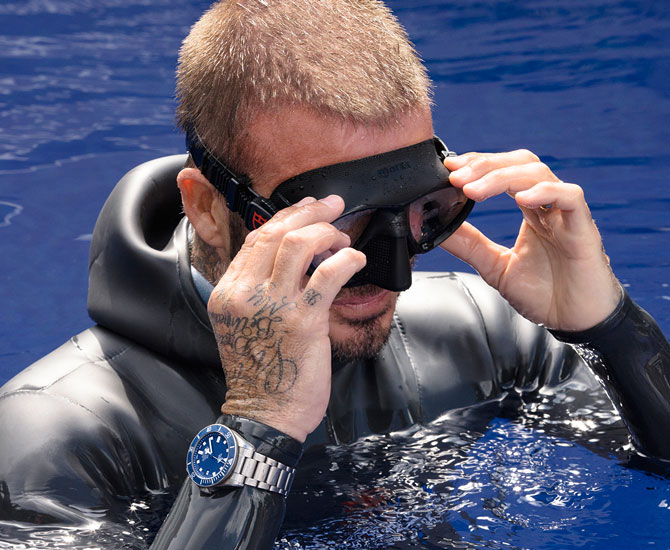 Was he a fish out of water? He did look nervous with moments of self-doubt flashing underneath that five o'clock shadow, but we'll let you be the judge. Watch this three-minute video and see how it went.