Do it yourself or have the in-store leather crafter design one that's uniquely yours
Question: What's the one thing that watch lovers love besides watches? The answer: Straps. Oh yes, after splashing out on a spanking new watch, the last thing we want to see is a scratch on the bracelet or a stain on the original leather strap. But sadly, these would be the first thing that happens because table corners, door knobs and car seat belts are evil. That's why we love custom straps (almost) as much as we love watches.
There are numerous avenues, both online and off, offering a plethora of leather, nylon, and rubber options. You easily could order up a few with just a few clicks but take it from us: nothing beats the satisfaction of wearing something customised for your wrist only.
At the horology retail concept store, Watch Wonderland, you can approach the good people at J Myers & Co for a wide selection of high quality full grain leathers – don't settle for any other kind – and an array of accompanying threads and buckles. Create something that's not only handcrafted with love but you'll be proud to wear.
Headed by Jeremiah Ang, The J. Myers Company was established six years ago in Singapore. It has since grown from a one-man operation to an intimate atelier producing customised products for brands like Bentley, Vertu, Red Army Watches and Bang & Olufsen. Insisting on completing every operation by hand, Ang has an arsenal of specialised hand-operated tools and machines.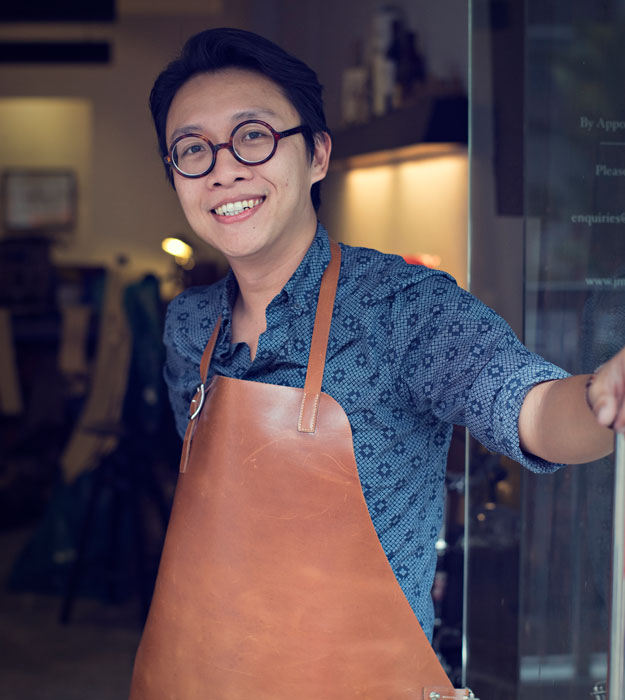 Everything from a full sized leather trunk to a simple wrist bracelet can be crafted at his atelier, although The J. Myers Company corner at Watch Wonderland of course focuses on watch straps.
Carefully measured and thoughtfully designed, the straps range from full grain buffalo leather to more exotic skins such as alligator, lizard, stingray, ostrich and even chicken feet for more eclectic tastes.
At Watch Wonderland, you can also sit in for a leather crafting workshop to design and produce your own straps. This four-hour class takes you through every stage from the design and selection process i.e. how to choose leathers, the many styles of stitching, and the different kinds of buckles, to the actual cutting of the skins and then the sewing, before finally attaching it to the lugs.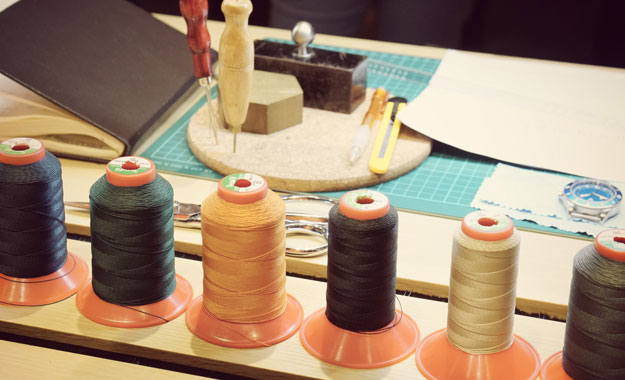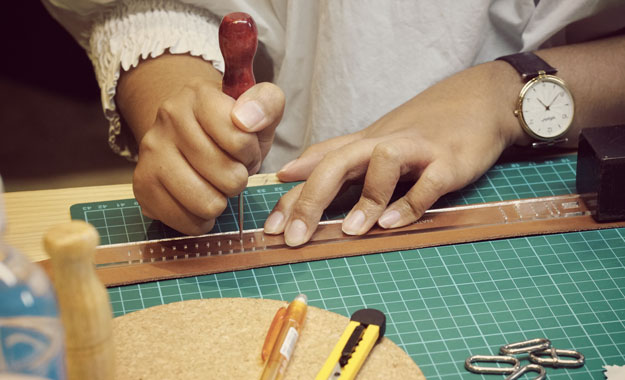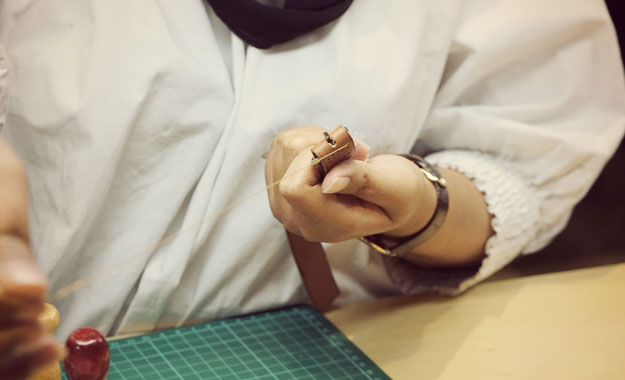 Bring along your own timepiece or maybe get something new at the store. Either way, the strap will be a perfect fit – and how do you know that? Because you made it yourself.
Make your inquiries at Watch Wonderland, 3 Temasek Boulevard Suntec City Mall #01-470/472, tel. 6732 6043