When you think about wedding jewellery, signet rings hardly come to mind. But for Mona Jensen, founder and creative director of Tom Wood Project, it was the perfect choice.
Chunky and bold, signet rings began as a gentleman's accessory, with roots tracing as far back as the 16th century.
But where it was used in the past as a family seal or signature, today both men and women wear it to express personality and style.
And if you ask Jensen, there's no better piece of jewellery to personalise than the signet ring. The Nordic designer sourced high and low for a vintage signet ring and had her wedding date engraved on its table (the top part of the ring).
That piece however is reserved for special occasions. Day in and out, she wears a customised Tom Wood signet ring in solid gold, and stacks it with classic band ring.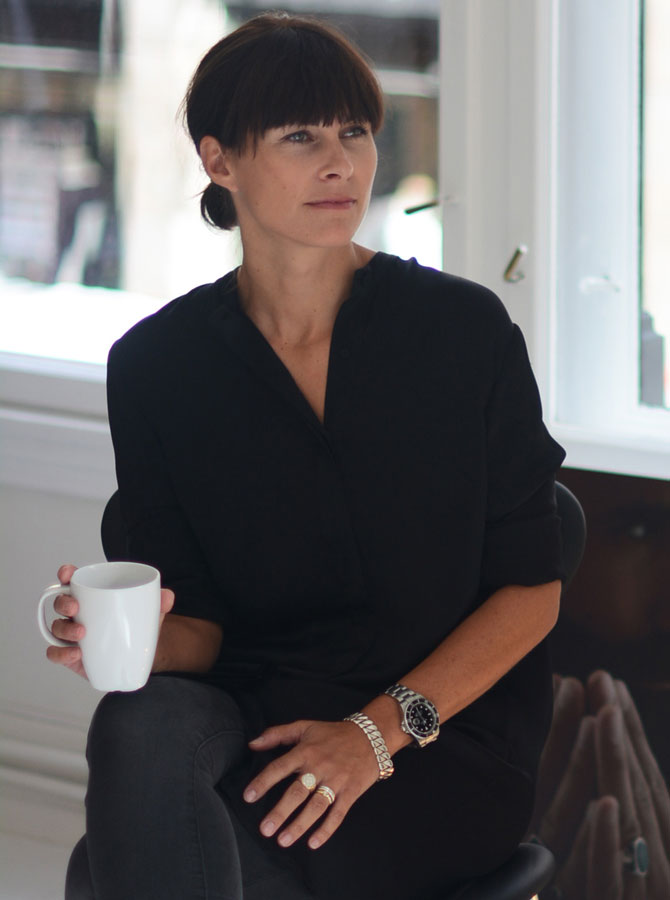 Why are you particularly attracted to signet rings?
It's a bold piece of jewellery because it's quite big. it's easy to personalise since you can engrave it, and it's easy to layer with other jewellery, or you can have it alone as a standout piece. I don't know. To me signet rings are the only rings I've ever found interesting to work with. There are so many different shapes.
Signet rings are so popular now. What started this trend?
I hope it's Tom Wood that kick started it [laughs]. When we launched six years ago I didn't find anything like this in the market, of course you could look for specialty jewellers for old school signet rings and then there's college rings. But it wasn't worn as a trend piece. That made it a hard decision for me to make it our DNA.
Why is that?
A lot of magazines didn't feature us because they thought it was masculine and it wasn't trendy. But today I think signet rings have grown on people, and now it's interesting to wear one.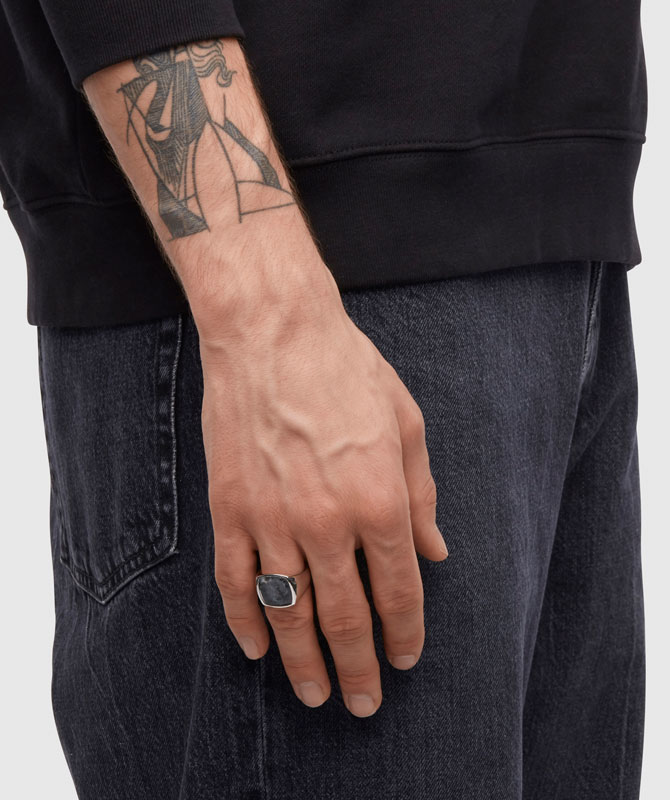 Is there a right or wrong way to wear a signet ring?
A lot of people, particularly men, wear it on the pinkie. Maybe it's the most natural way to wear it. Because it's a big ring, so if you wear it on the middle finger, it might be very bold. But some people do that too. I think people can choose the finger put the signet ring on. Maybe because I'm from Norway I'm not into rules. Like when people think signet rings are masculine, I think no it's not, it can be also feminine, depends on the person wearing it.
Which is your hottest design right now?
It's always surprising to see cushion onyx, one of our first rings ever, is still the best performing. Cushion green marble also. But it's very different city to city, country to country. We have a grey stone called larvikite, it's from Norway, it's very popular. And the plain silver ones, they never go out of style.
How should one choose a signet ring? Like if you have short fingers, what should you go for?
I think oval is a good shape for short fingers, because you will not stop the finger, you see the length of the finger on its sides. Or the shield, wearing the pointy part facing out.
What about stone colour, or stone versus no stone? Do we have to take skin tone into consideration?
Colour is often about what you like and normally you like what you look good in. Popular in Asia are many natural stones, stones that look really natural and not too popping. But yet turquoise is very popular too. In Japan we move a lot of white mother-of-pearl and more exclusive looking tones, the more subtle colours.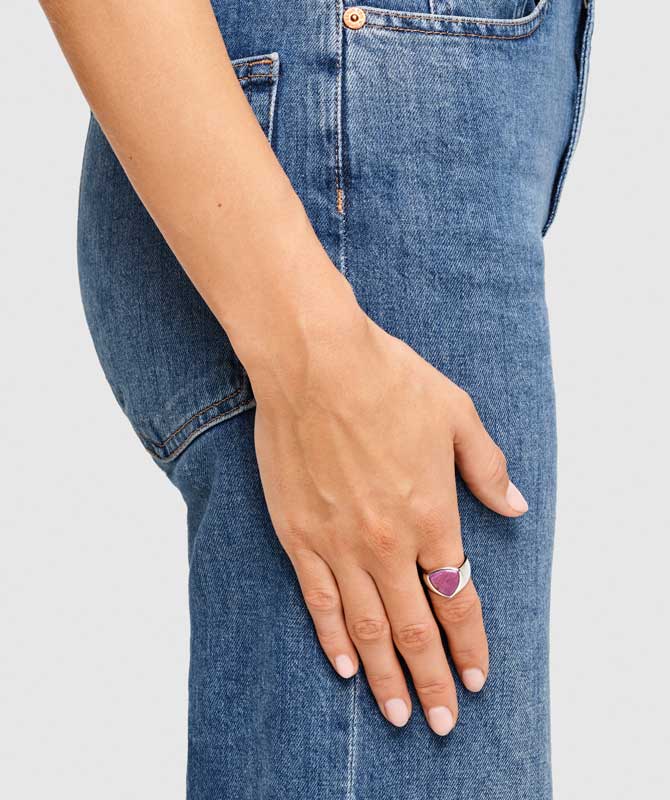 What designs are hot in Europe?
Our customers in Europe want some casual, not popping too much. We sell a lot of plain silver, also onyx and green marble. And also larvikite and blue hawkeye, which is a very dark blue, almost black, with a shine like tiger eye. Seasonal drops are also very popular.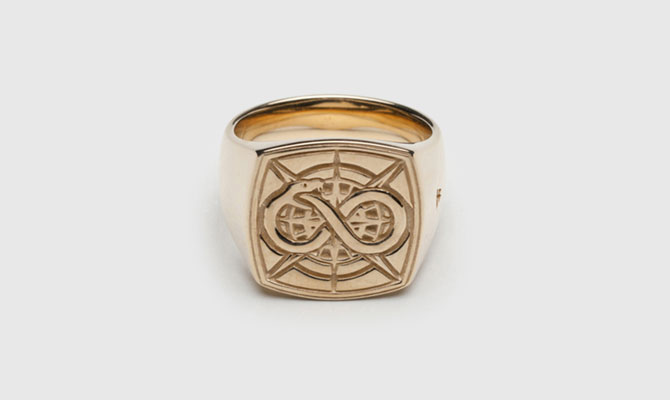 How do we go about personalising the signet ring?
Engrave your initials. You could put your own, or someone dear. We also recommend signs or symbols. But you need to know the engraver to get a sense of his or her specialty or skill. It's like with artists, they have specific styles. Some are good with initials, some specialise in still life or sculpture. Family crests also.
Anyone you'd recommend?
We work with a very skilled engraver in London. He's part of the Dover Street Market selection, his name is Castro Smith. Engravers like him are very rare. They can carve in reverse, or high or low relief. It costs a lot to do but this makes the ring unique and special.
And Dover Street Market Singapore. They have two at least. They have a nice style of doing initials. And you can engrave the inside too, like a secret message.
Signet rings by Tom Wood are available at Dover Street Market Singapore, plus a collection of exclusive pieces not yet for sale anywhere else including chains, bracelets and ear cuffs