We've ID-ed the wrists of Kevin Hart, Ellen DeGeneres, Trevor Noah, Russell Peters and more
Comedians gesticulate a lot. I supposed they really need to, given how the tools of the trade is just a microphone, and their mouths. Sometimes their appearances too. Like Jim Gaffigan whose shtick as a walking cliché of a middle aged white American male relies on that.
Or pint sized Kevin Hart being all feisty and crackerjack. Ali Wong and her whole crabby pregnant mom routine.
So when they're waving their arms around for emphasis, or just casually flipping the bird as Chris D'Elia is wont to do, or using the microphone as a penis, or just switching it from one hand to another – the microphone, not the penis – it's hard not to be distracted by the watch on their wrist.
Especially when you're watching the show on Netflix where the camera can go really up close.
And some of these funnymen and women have a truly sick watch collection. Google it. Kevin Hart + watches or Ellen DeGeneres + watches. It's like they have all and I mean ALL of the most sought after watch models in the world.
Ellen such an insane collection of vintage Rolexes that includes a GMT-Master Blueberry. Don't know what it is? Neither did I. TIL.
Plus, they only go for the best, and little else. Mostly Rolexes, Patek Philippes, Audemars Piguets, Richard Milles, and the odd Breitling.
Jerry Seinfeld is into Breitling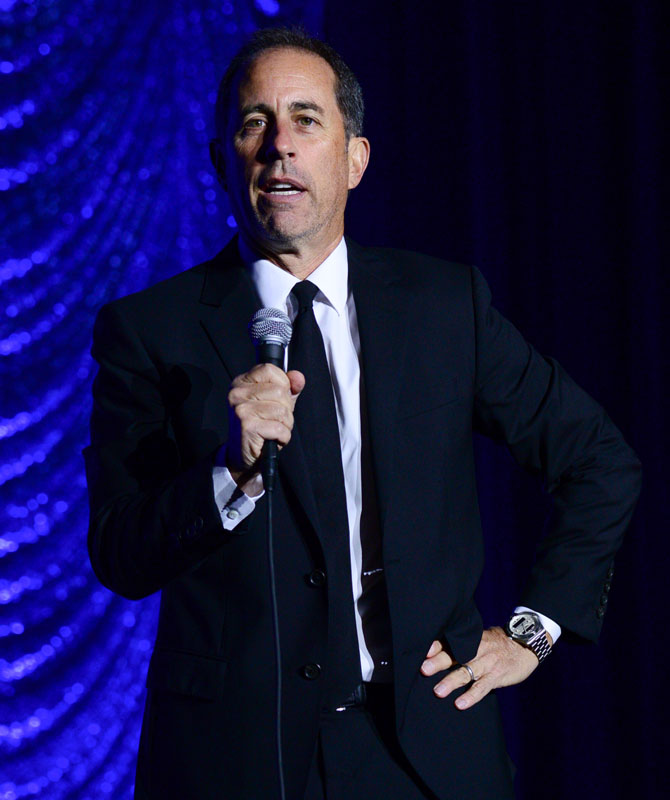 King of comedy Jerry Seinfeld is ranked number one on Forbes' list of the world's highest paid comedians. Pulling in US$57.5 million for 2018, he wears a Breitling Aerospace and is known for his passion for Breitlings as well as auto-inspired timepieces such as the TAG Heuer "Jo Siffert" Autavia.
Kevin Hart has everything – and flaunts it
In spite of Oscar-gate, Kevin Hart is still pulling in the Benjamins with a net worth of US$150 million. And when it comes to luxury watches, his wrist candy game is on fire. From the latest to the greatest, this man has them all.
Ellen DeGeneres has more than a few vintage Daytonas
Did you know that Ellen DeGeneres is a huge collector of vintage Rolexes? She frequently wears one of her many Paul Newman Daytonas on her show – she wore one on Relatable – in addition to other ultra-hot models such as the Patek Philippe Nautilus.
Trevor Noah's wrist game is strong AF
Another one with exquisite taste for watches. Trevor Noah has been spotted wearing the Audemars Piguet Royal Oak on Son of Patricia as well as solid gold Rolexes and a Richard Mille RM67-01 from time to time.
Conan O'Brien loves his custom black Milgauss
Did he or didn't he steal those jokes? We don't know but Conan O'Brien is definitely guilty of wearing a custom blacked out Rolex Milgauss, which was a gift from his wife on his 50th birthday. The watch has Team Coco printed in orange on the dial. He also has a gold Panerai Radiomir.
Russell Peters is all about the high-end
It's a bit hard to picture Russell Peters as a watch aficionado of any sort but the guy sports some serious wrist swag. His taste, although predictably mainstream, is highly exclusive top of the line stuff. Think full gold and platinum Rolexes.
Chris D'Elia has his trusty Sub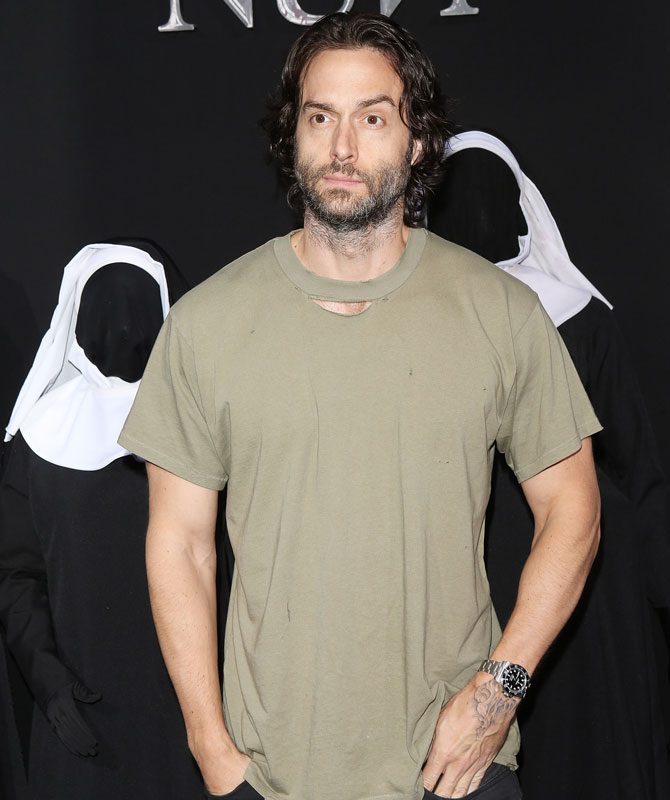 Compared to the rest, Chris D'Elia appears almost hoi polloi. He wears a Rolex Submariner Ref. 114060 which is the Sub ND, or Submariner No Date for Rolex noobs.