Level up your jewellery game with the season's hottest pieces
A big part of the fun in wearing jewellery comes from mixing and matching different pieces to create different looks. You know it, we know it, and so do the jewellery designers. Which is why the latest creations are all meant to be stacked. Or not. The choice really is all yours.
Tiffany & Co.
Tiffany & Co. most recently updated its wildly popular Tiffany T collection with a selection of classical hard stones. Mother-of-pearl, onyx, turquoise and opal enters the scene, bringing a palette of happy colours to the pieces. These materials have been cut, filed and polished literally to a T.
Diamonds of course are not forgotten. In the pendants they encircle the stones to highlight their natural beauty while delivering serious sparkle which is always welcome.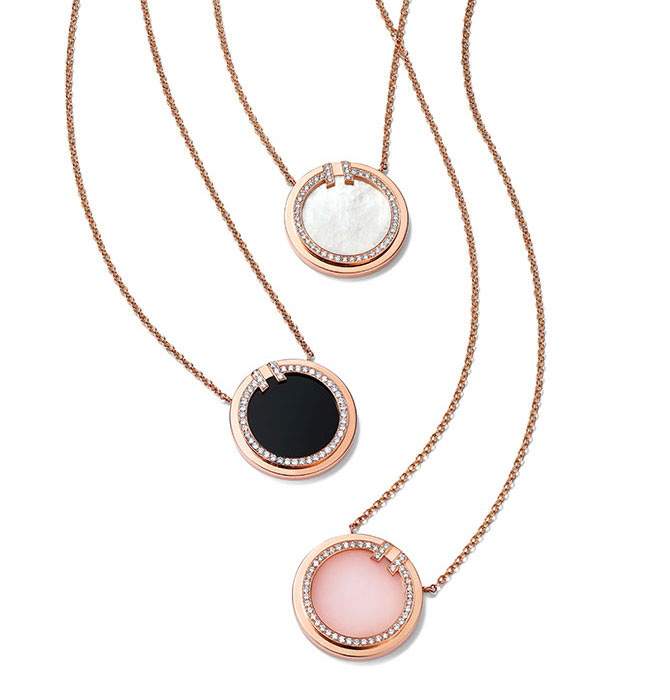 We're big fans of turquoise in general but here we're doubly bowled over by how Tiffany & Co. has managed to source for stones in the quintessential Tiffany Blue.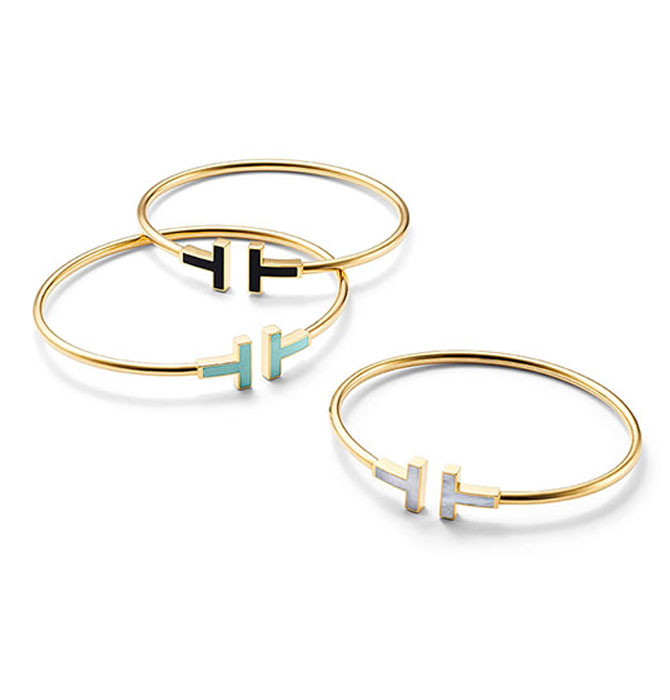 Shop the Tiffany T collection at the Tiffany & Co. boutique at Ion Orchard #01-21 and #02-11
The Tiffany T Square rings are priced from S$2,000
Van Cleef & Arpels
The Van Cleef & Arpels Alhambra might be best known for its use of hard stones set into the famous four-leaf clover motif. But this season the French maison eschewed them in favour of an ancient technique known as guilloché. Guilloché is typically found in artisanal timepieces and it involves the etching of fine patterns on a dial (or any flat surface).
Van Cleef & Arpels first applied guilloché to its creations in the 1910s. Watch dials, cases, powder compacts and its esteemed minaudières all featured this decorative technique.
In the latest Alhambra Guilloché collection, scintillating diamonds and fine guilloché take turns adorning the pieces with shimmer and shine.
Shop the Alhambra Guilloché collection at the Van Cleef & Arpels boutique at Ion Orchard #01-26
Single motif pendant from S$4,700
Chaumet
New pieces have also been introduced to the Chaumet Bee My Love collection. The French jewellery house has injected this timeless honeycomb motif with a dose of modernity. See the interplay of geometry with gold and diamonds and explore the flexibility of the pieces vis-à-vis your other designs.
It's such a delight to see how the pieces fuse so perfectly with each other. A single bangle when worn in a stack of five (or more) practically becomes a manchette you could easily wear to an evening gala.
Shop the Bee My Love collection at the Chaumet boutique at Ion Orchard #02-05
Bracelets start from S$7,060