Mix and match the season's latest jewellery designs and see how they look together
Stacking jewellery is so much fun. Let us start by saying that there's no right or wrong way, whether it's bracelets or rings or necklaces, even earrings if you've got multiple piercings. In fact, jewellery designers make it super easy these days; it's like everything is designed for layering. And that's fantastic because with so many different ways to wear them, you get even more mileage out of every piece.
This week's highlight:
Clash de Cartier bracelet small model in pink gold
Price: $9,100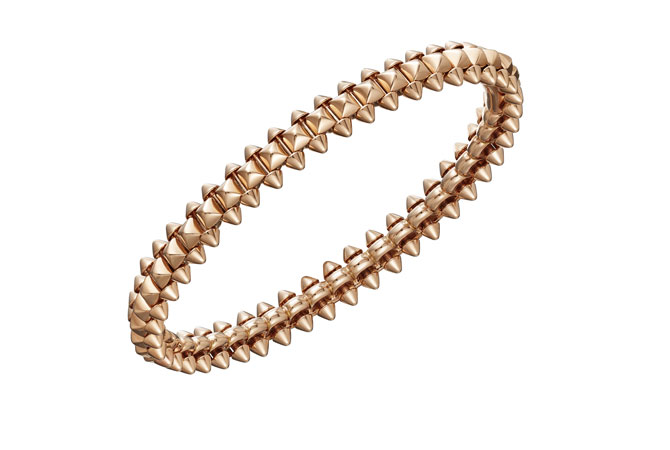 The collection:
Clash de Cartier is a 2019 launch. It is the latest jewellery collection by Cartier and it espouses both traditional and contemporary design influences. The creations feature studs, beads and square nails in a mostly gender neutral style, and we recommend complementing them with other pieces that are just as bold and iconic. Maybe don't go ultra-feminine, but try for an edgy, rocker-chic look instead.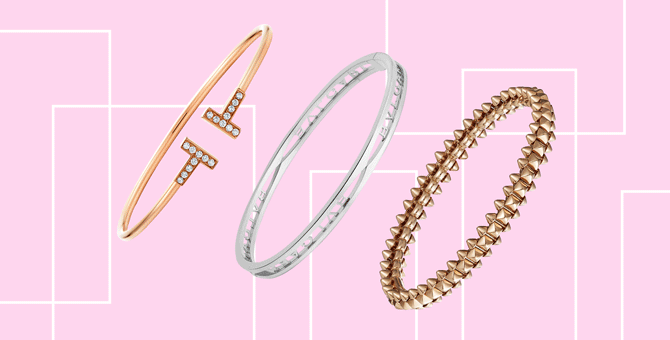 Stack It On:
Highlight the Clash de Cartier's hyper-aggressive spikes with the structured aesthetics of the Bulgari B.zero1, and then balance them out with the Tiffany & Co. T Wire's smooth, rounded curves.
Clash de Cartier bracelet small model in pink gold, $9,100
Bulgari B.zero1 bracelet in white gold, $5,880
Tiffany & Co. T Wire bracelet in pink gold, $5,400
Total damage: $20,380