Even though high jewellery is a new territory for Giorgio Armani, this very first collection tells us that fine accessories have never veered far from the designer's mind. Recall the ultra-sophisticated and at times eccentric creations he's done using hard stones and glass paste.
These pieces often finished with a silk trim or ultra-light metals offer a hint of his unique perspective on jewellery.
Armani continues this year with the first high jewellery collection. The entire collection is designed to complement the label's pret-a-porter line.
With simple modernity and a soft character, which is at times played up with exotic themes, Armani's high jewellery is conceived around three main themes.
The first is called Borgonuovo which is anchored on the GA logo interpreted in different styles. Lit up by pave diamonds or accompanied by semi-precious stones in pastel shades, Borgonuovo is trendy, sleek and fun to wear.
Next, we have Si where Armani deftly reimagines the flower petal using delicate pave diamonds and sculpted black onyx. The pieces are architecturally simple yet they exude power and fluidity through chromatic juxtaposition. All of them discreet yet memorable.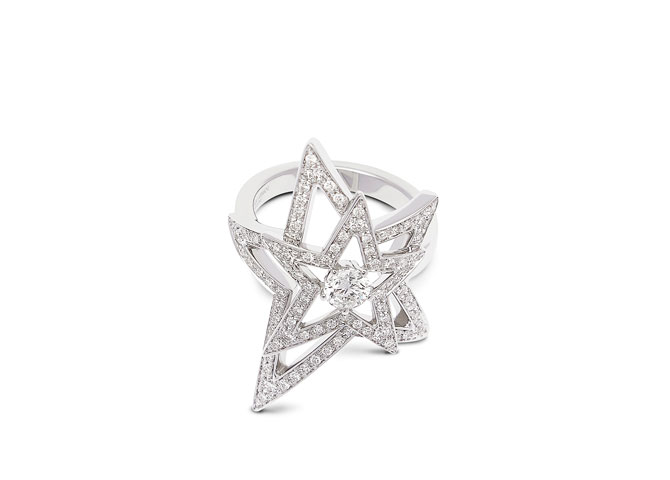 Lastly, Firmamento references the moon and stars – a favourite theme for the fashion collections. Here, Armani uses them in dreamy necklaces, bracelets and earrings.
The Giorgio Armani High Jewellery Collection is available from November 2019 in Giorgio Armani boutiques in major cities around the world, including Hong Kong and Tokyo.