You've heard the news: Phase 3 (Heightened Alert) is here, and we can finally dine in with more friends from Monday onwards. But that doesn't mean we should let our guard down, though — restrictions are still in place. To spice up your weekend, we've picked a bunch of exciting things you can do either online or offline. This week, venture into a glowing rainforest; attend an online music festival; and more.
FUN | Rainforest Lumina
The multimedia night walk has returned for its final edition. Watch the Singapore Zoo transform into a luminous paradise as you wander through colourful, interactive simulations that promise to engage all your senses. Take on one of eight virtual personas and embark on an enchanted journey through the shimmering rainforest. In short: you'll get to explore your favourite wildlife reserve in a way you've never experienced before!
80 Mandai Lake Rd, Singapore 729826. From now to 13 Feb 2022. Click here to book your tickets.
EXHIBITION | Hyperrealities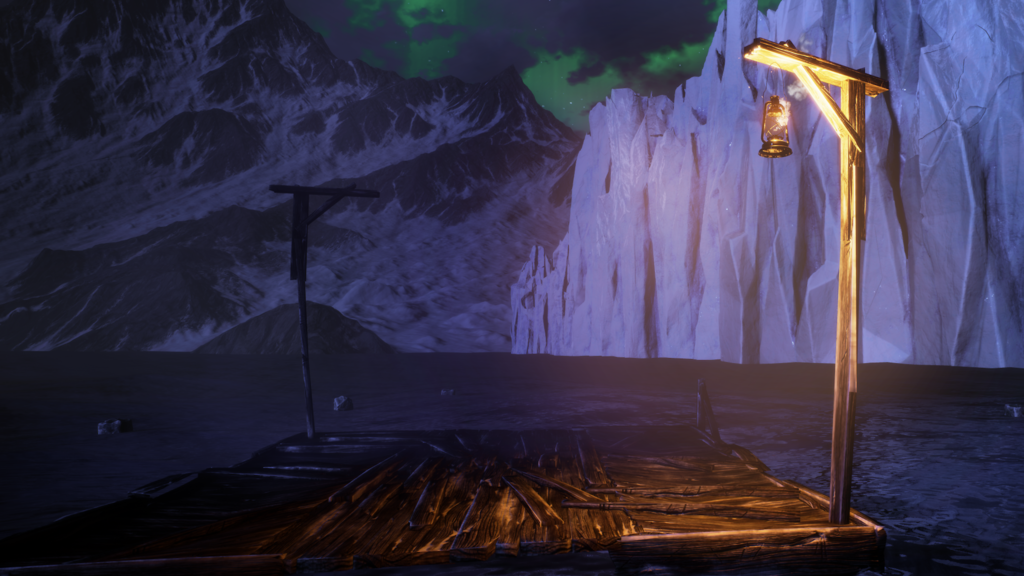 Delve into an immerse virtual reality world in the ArtScience Museum's latest exhibition. Hyperrealities showcases works by renowned contemporary artists Anish Kapoor, Olafur Eliasson and Marina Abramovi?. While it may be their first time some of them are incorporating VR into their work, it's likely that you'll still be blown away by multisensory masterpieces boasting everything from rainbows to the terror of rising sea levels.
6 Bayfront Ave, Singapore 018974. From 10 July to 31 Dec. Click here for more information.
WATCH | Painting with Light
Known as the only Singaporean film festival focused on art, the fourth iteration returns to the National Gallery with an exciting line-up that explores how the desire for freshness creates a myriad of possibilities when it comes to art practice. Featuring the theme "origin stories" that celebrates the spirit of experimentation in artmaking, Painting with Light introduces a host of new offerings this year — including screenings beneath the Supreme Court's pristine glass canopy; a 3D documentary focused on choreographer Merce Cunningham; and a commissioned film anthology.
1 St Andrew's Rd, Singapore 178957. From now to 25 July. Click here for more details.
CULTURE | ROOTSTOCK Music
Up for some booze and good tunes? Catch Rootstock Music, a 48-hour virtual festival graced by the likes of French disco band L'Impératrice, singer Victor Solf, rock band Last Train and more. The international music festival's fifth edition features a collaboration with wine tasting platform VIVANT as well — to get the full experience, purchase their $55 pass that comes with a premium tasting kit complete with six sustainable wines handpicked by Rootstock Artists. A hedonistic treat, indeed.
From 10-11 July. Click here to see more.
EXPERIENCE | BTS Pop-Up at Funan Mall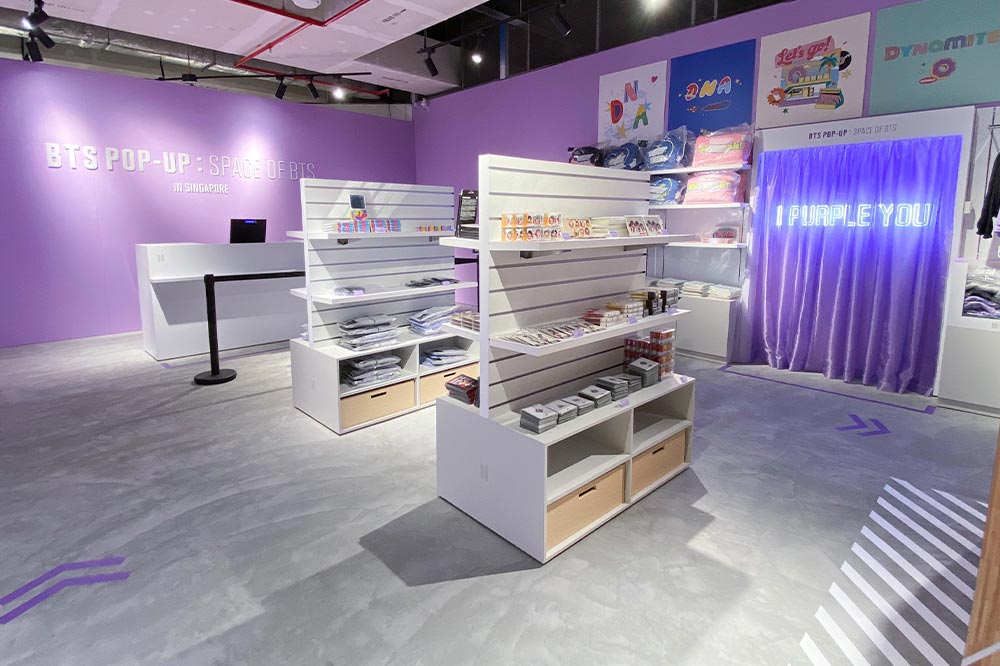 BTS Army, rejoice! A new pop-up store has emerged, replete with exclusive merch from the beloved Bangtan boys. The nifty space located at Level 2 of Funan Mall is washed in pastel purple (their signature colour) and decorated in cover art from their hit singles. Plus, it goes without saying — don't forget to snap a few shots with the neon "I Purple You" sign in front of those pretty curtains.
107 North Bridge Rd, Singapore 179105. From now to 15 August.