Welcome to the new normal. That is, if you're vaccinated. Now that dining restrictions have eased, it's safe to say that there's plenty of family meals and outings coming up. To spice up your weekend, we've gathered some things that you can do. This week, head down to the Singapore Zoo; immerse yourself in the MCU and more.
SHOP | BHG 11.11 Sale
If you missed the initial rush for Singles Day Sales, keep calm and carry on — because BHG's Super 11.11 Sale will be happening all through the weekend until 14th November. It will be occurring online and at selected BHG stores, so interested parties will be able to shop beauty and household fixes to their heart's content.
View this post on Instagram
EXPERIENCE | Brickosaurs World
This weekend, make it a family day out and catch some pre-historic additions to the Singapore Zoo and River Wonders. Brickosaurs World brings 60 live-sized Lego installations of dinosaurs to Asia in a first-ever showcase. Apart from admiring the installations and animals, you'll be able to enjoy a day of family fun participating in craft workshops, and even take part in an archaeological treasure hunt. If you've been inspired to build some Lego creations of your own after Brickosaurs World, there'll even be a Lego pop-up store at Singapore Zoo's Pavilion by the Lake. 
Click here for more information.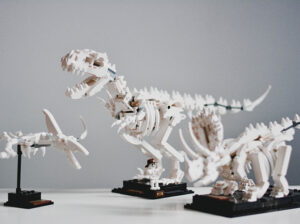 WATCH | Eternals
Get to know marvel's latest heroes on the silver screen. Eternals follows a group of ten heroes who have long protected the Earth since the dawn of mankind. With a showing time of two hours, watch as the Deviants — sworn enemies of the Eternals — return, forcing the star-studded cast of Eternals to reunite to defend humanity once again. Directed by Academy Award winner Chloé Zhao and featuring names in the vein of Angelina Jolie, Richard Madden, and Gemma Chan, you won't want to miss this action-packed instalment of the MCU.
EXPERIENCE | Tinder's Swipe Night
Get ready to take part in three weekends of mystery fun. Tinder Swipe Night is back since it's last run in 2019, and this time we find ourselves in the midst of a birthday weekend getaway gone wrong. Each week, new clues and scenarios will drop through short films where you'll be able to swipe & make choices, Bandersnatch style. Your choices open up doors to new scenarios, clues and spaces to solve the mystery. And of course, what's Tinder without any chances of finding some love? You'll be matched up with other participants through Tinder's Fast Chat feature to discuss clues, exchange suspects, and maybe find a match made in mystery heaven.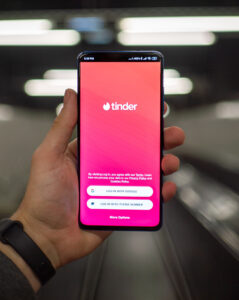 PLAY | King and the Pawn
With dining restrictions easing to allow households of up to five to dine out, it may be a good time this weekend to bring the family out for a meal or two. To spice things up, consider heading down to King and the Pawn, a one-of-a-kind bar and cafe featuring over 300 board games and finger food. Perhaps more suited for older families, King and the Pawn also offers beer on tap, signature cocktails and for non-drinkers, a nice cuppa joe.
24 Purvis Street, Level 2
Tel: 6259 1913
View this post on Instagram