Despite the current raging episode of COVID-19, the endemic is still in sight. Some of us have booked our tickets to Germany while others are eagerly waiting for more countries to open up. Until then, many restaurants with international themes are continuously sprouting to sate our wanderlust. The Zouk Group is no different with newfound diversion into F&B — with two new Japanese concepts at The Cannery, just a stone's throw away from the iconic club.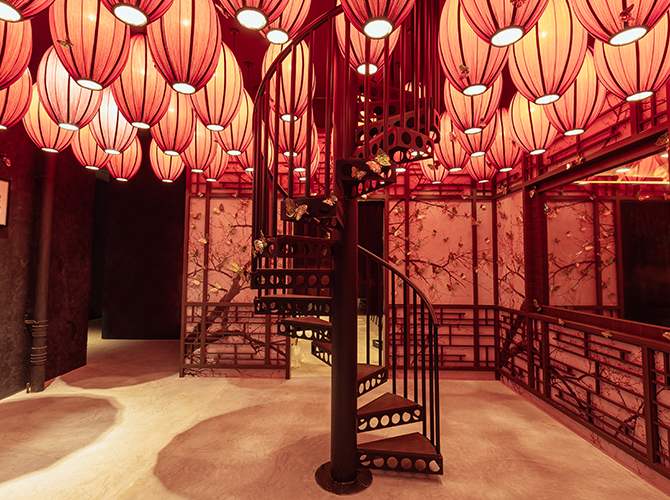 First up, Here Kitty Kitty, an eclectic speakeasy bar styled after the bustling 1950s Shinjuku district of Tokyo. The bar features a main seating area, a private bar and lounge, which will be available for event bookings when gathering in groups is permitted. Three other concept rooms can be experienced here: the Cathouse with plush and large sofas, the Mamasan Lounge that resembles a traditional Geisha establishment, and the Shibari Room fitted with ropes hanging from the ceiling and tight quarters to enhance the intimacy.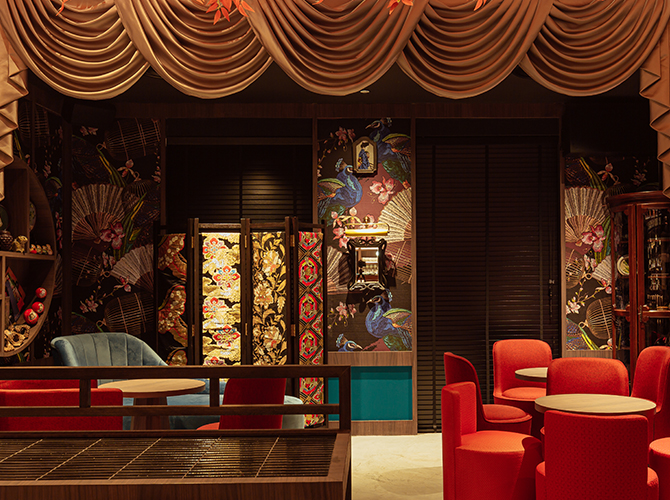 Now, let's talk about cocktails – the stars of the bar. Keeping true to the Japanese theme and culture, head mixologist Alastair Tan blends Ginza cocktail techniques with a touch of local and European flair to develop distinctive beverages on the menu. The crowd-favourite Haku-Hai – Haku vodka, lemon, matcha, and calpis soda – served in a wooden square sake cup is earthy yet refreshing at the same time.
Spirit-forward drinkers will enjoy the full-bodied Ume Whiskey Sour consisting of egg white, Maker's Mark Bourbon, vermouth, nori, plum, and topped with orange bitters in the shape of a cat's face or paw using adorable stencils. Those looking for something sweeter and with a little more kick should give the Okinawan Summer a shot. The tropical drink comprises Don Julio Blanco tequila, lemongrass, pineapple, kaffir, and sea grapes from Okinawa as a special oceanic touch.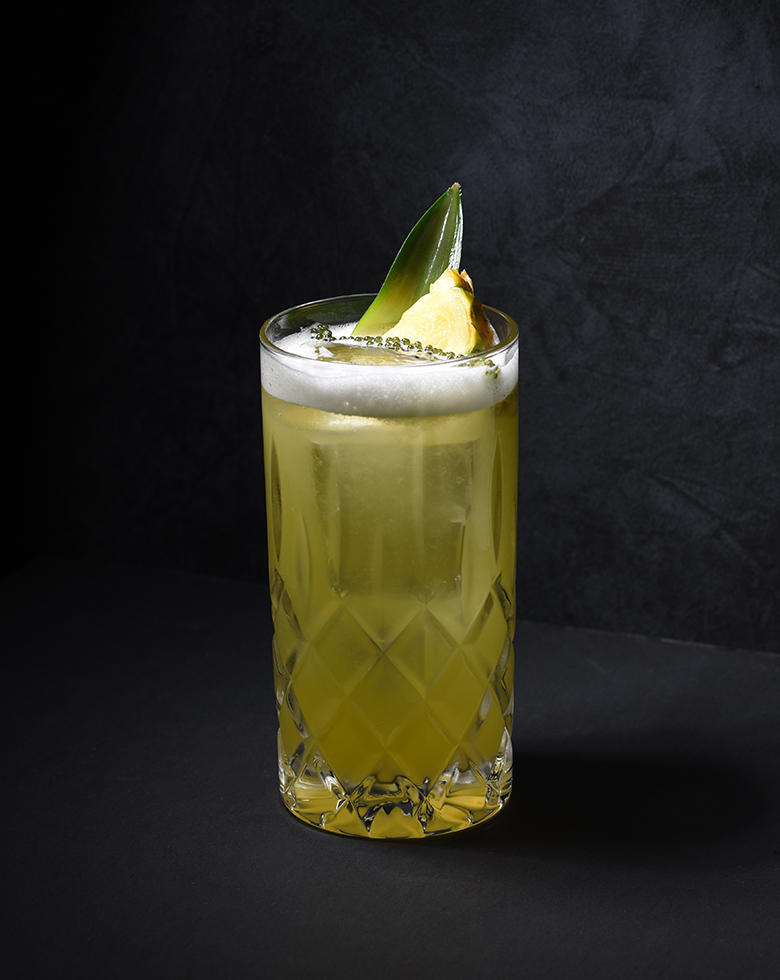 Of course, drinking on an empty stomach is a no-no. The speakeasy offers bar bites — the signature dishes include the buttery A5 Wagyu Sando filled with uni, caramelized onions, and a little caviar, and the Negitoro Tataki – seared toro on a slab of crispy sushi rice that is garnished with caviar, spring onions, and a shio kombu sauce.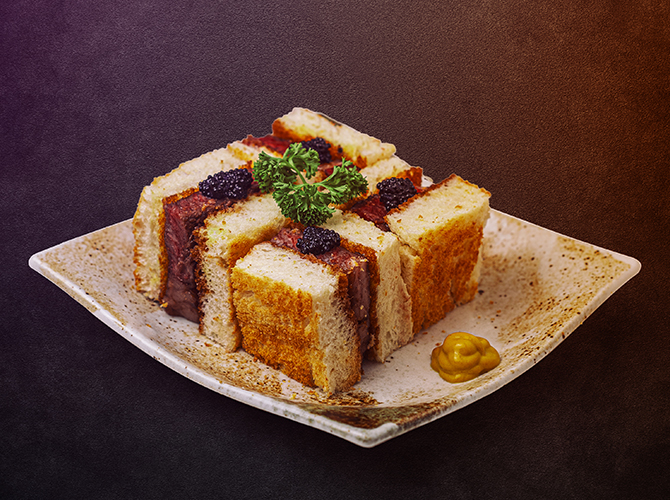 For the main dining hotspot, Sushi Ichizuke – which happens to be the only omakase restaurant in Clarke Quay. This joint was first teased earlier this year during a pop-up at Capital Kitchen but now, it has found its permanent home. 
The main dining area seats 16 people along the counters shaped after the Zouk eye logo. Sushi Ichizuke also features a couple of private dining areas that will be able to host eight to 12 people at a time, which is perfect for an intimate birthday or anniversary celebration.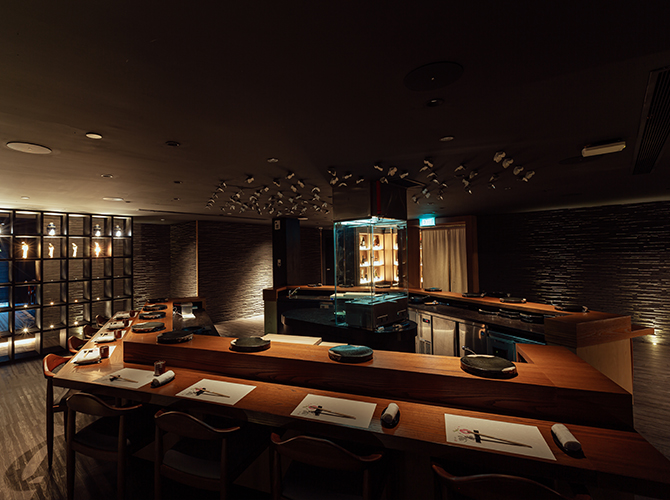 Helmed by head chef Ryoichi Nakatani who specialises in Edomae sushi – a style of sushi that involves curing fish, diners can expect a unique array of dishes that are prepared with fresh ingredients imported directly from Tokyo's Toyosu Fish Market. 
Watching chef Nakatani prepare every item is much like being at the first row of a live show – the effortless movement of his knife-work, the shaping of each sushi as he bounces it rhythmically, and the artistic attention to detail of every garnish placed with laser focus. Not to mention, staying cheerful and charming as he serves each plate with a smile or singing 'Happy Birthday' for a customer amidst a busy service.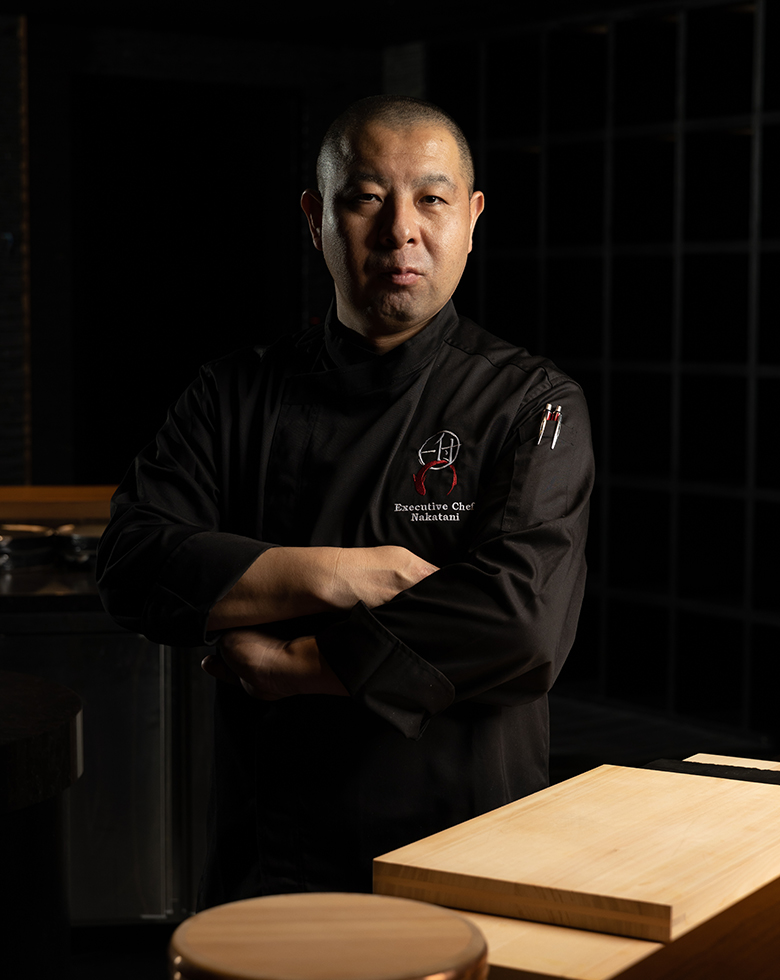 Sushi Ichizuke's lunch menu starts at $80 for five courses, $180 for seven courses, and the dinner menu goes for $220 for seven courses, and $380 for eight courses, all prices exclude GST and service charge. While many of the dishes will vary depending on the seasonal ingredients, which is also the real fun of omakase, the chef's signatures will make an appearance. 
The House-special Handroll is filled with a heaping portion of creamy otoro and sweet Japanese radish that is minced together, wrapped with a crispy sheet of salty nori, and sprinkled with homemade uni powder for a burst of umami flavour. The Ichizuke Don is another notable dish that comes with fresh Hokkaido uni and hairy crab, Ikura, caviar, golden tobiko, and edo-style Zuke Maguro – a type of tuna.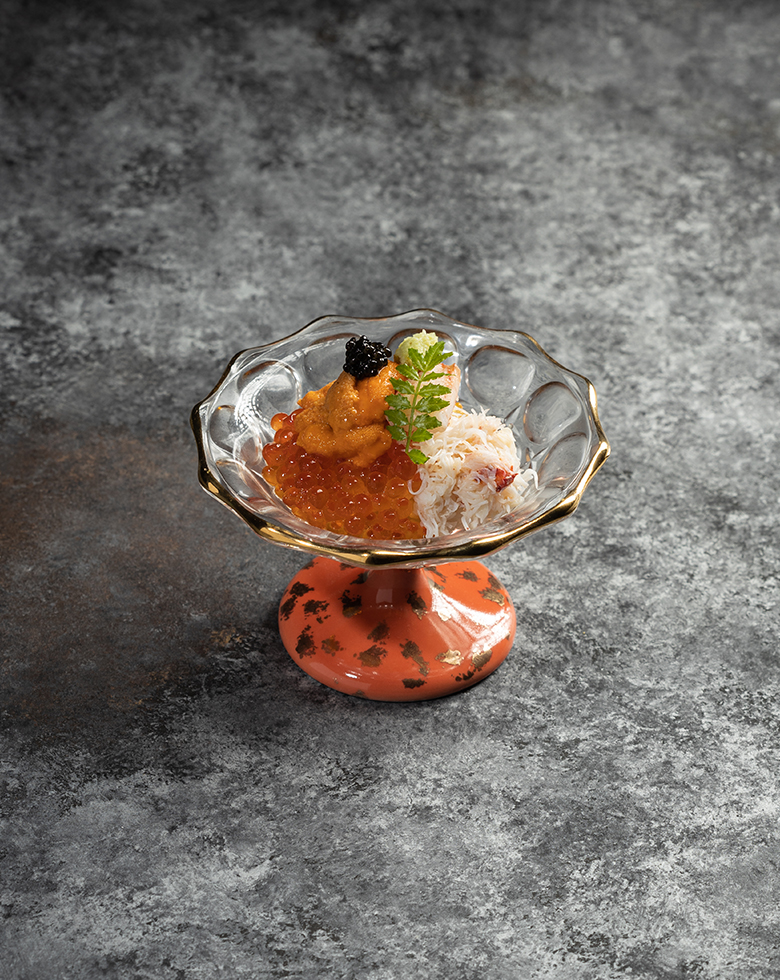 Final thoughts: at risk of pulling out #firstworldproblems, the lack of travel over the past two years has been disheartening.  Thank goodness, places such as Here Kitty Kitty and Sushi Ichizuke do a good job of filling the void of discovery while satiating the gourmands in us. 
Here Kitty Kitty
3E River Valley Road, #02-01, The Cannery
Opening hours: (Tues-Sun) 6-10:30pm
Sushi Ichizuke
3E River Valley Road, #02-02, The Cannery
Opening hours: (Tues-Sun) 11:30am-2:30pm, 6-10:30pm