As we're slowly easing ourselves into the gears of normality and soon bracing 75% of fellow passengers back on our daily commute, it's only plausible that many brands are picking up speed from here on out. Especially Czech brand ŠKODA, which debuted their not one, but two new models of two different product lines. Since their relaunch on our shores a few years ago, the automobile company, now a subsidiary of Volkswagen Group, has been continually pushing forward with impressive iterations of smart, new-age cars, each stacked at an affordable price-point.
The latest machines, ŠKODA Kamiq and Scala swoops in to fill a product line that hasn't yet been fulfilled with the brand. Kamiq as a crossover SUV and Scala as a hatchback.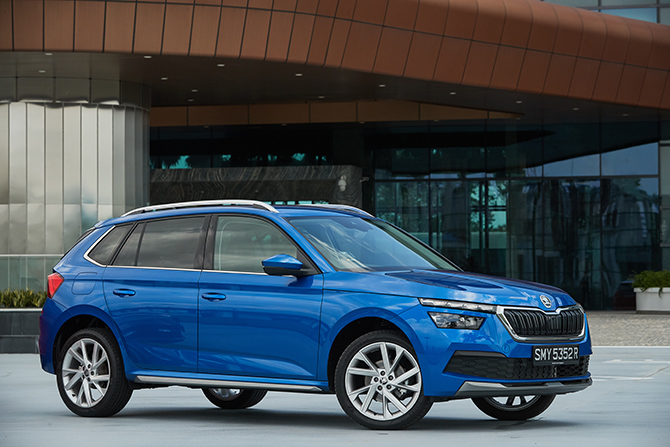 First things first: the Kamiq. The compact SUV isn't what most would liken to a conventional people-carrier SUV, because it is much smaller than the Kodiaq — if we are talking about keeping it within the family. But the key is in the word 'crossover', which dwindles down in size with the Kamiq. Smart tech wise, there isn't much to shout about if you've already been acquainted with the current ŠKODA fleet. Smartphone wireless charging, CarPlay, Driver Alert for fatigue detection, and all that jazz. We did appreciate the beauty of the free-standing infotainment screen though, which sits as one of the brand's biggest display to date.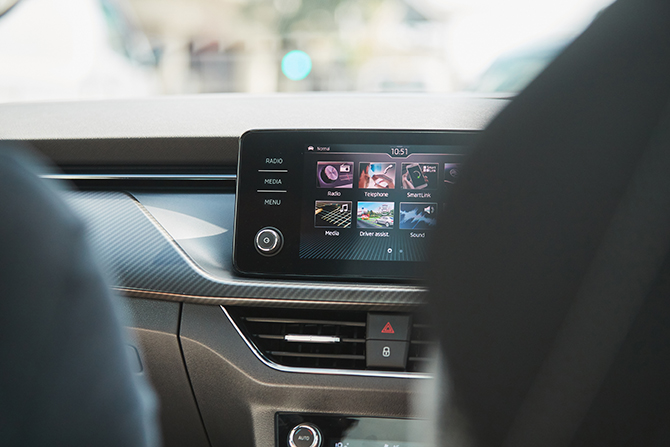 It is a nimble drive all in all, with decent torque in the 1.5-litre four-cylinder. And unlike the weighty suspension that you get with the bigger SUVs, you won't be bouncing much while navigating over humps and hills on the road. Its acceleration made good time as did the brake recovery. The Kamiq also made sure to raise its seats, which gives the driver a better view beyond the windscreen. Perfect if you're stuck with short legs. For bragging rights sake, the Kamiq is the first ŠKODA to feature distinctive split LED headlights, which we suppose it's a feature that the driver can't exactly enjoy most of the time. But rather a feature to gawk at from the outside. What you can enjoy from inside? A glass roof that you can activate, just to let more light leak in on a perfect, sunny day.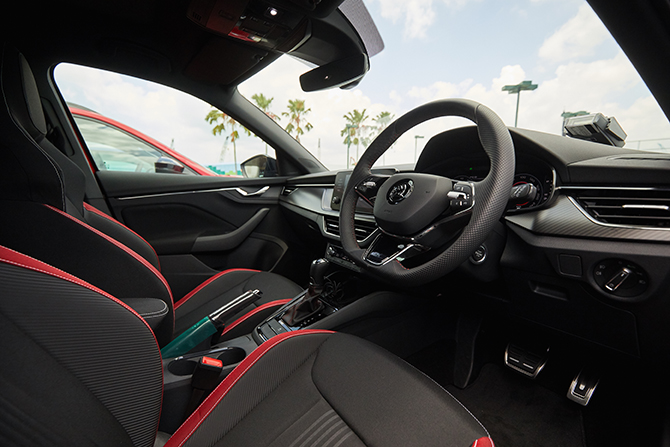 As for the Scala, the hatchback turns on its charm with a sleek, sporty exterior. There's a radiator grille to dazzle and on the sides, the lines emulate a longer illusion for the car. With this five-door number, you also get the most rear headroom within, out of all the other ŠKODA cars. It houses a huge boot — of 467 litres to be exact — as well as kneeroom for taller folks to stretch out with ease. The manoeuvring on the Scala is exceptionally easy, with a steering so light that it doesn't take too much to swerve around sharp bends. Other perks include a 1.5 litre engine that's able to switch off two of its cylinders whenever it detects that the engine load is low, just to save fuel. All of this is done seamlessly, without the driver noticing. And while that's not much to nitpick at, there also isn't much to be blown away by. If you're up for a safe, accessible 'first-car' purchase, then you'll find that the sprightly Scala would check most of your boxes.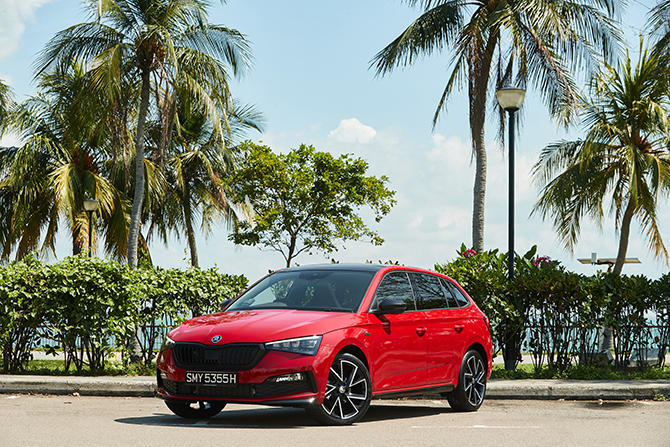 For more infomation on both the ŠKODA Kamiq and Scala, click here.