There's no denying that we've been conditioned to consume and consume and consume. Be it fashion, food or even technology, there's a constant onslaught of things being pushed up our noses, grappling for our attention. Most times, we succumbed to them and then, end up with that basic "essential" that we've already got tons of hidden all the way in the back of our closets. Or that very same pair of sneakers but in another colour because "options".
Once a year, we end up cleaning out our closets and unearthing pieces that have barely seen the light of day, or worse, pieces that we forgot ever purchasing. We then pat our backs for compiling them and donating them to charitable organisations like The Salvation Army. Because giving them away means that we're not wasting them and are somewhat part of a circular system, right? Wrong.
What really happens to donated clothes?
A 2016 CNA report uncovered the truths behind where donated clothes, specifically those that are sent to The Salvation Army, end up. The report stated that the organisation "estimates that only about 8 to 10 per cent of donated clothes will be put on sale to members of the public". If that figure alone is surprising, The Salvation Army also offered that they receive around a staggering 6 tonnes of clothes daily. Insane.
The donated clothes are sorted twice — once at The Salvation Army's processing plant, and again at its retail store. Those that don't make the cut, are sent back to the processing plant before being shipped out to neighbouring countries.
But even then, if the clothes are not reused in countries like Malaysia and Indonesia, they would end up being discarded anyway.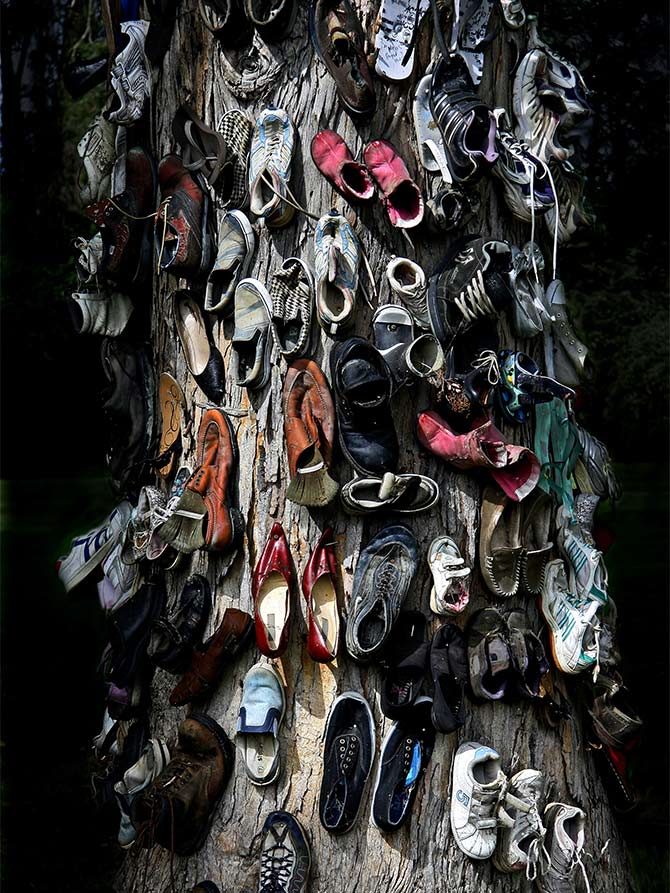 How much waste are we contributing in Singapore?
The National Environment Agency (NEA) released the 2020 edition of its annual Waste and Recycling Statistics this year. Textile and leather wastes last year reached 137,000 tonnes. While there's no specific breakdown of how much of that is fashion-related, the figure itself is something to be taken seriously. Of the sheer volume collected, only four percent managed to be recycled, with 131,000 tonnes disposed.
We need to shop better.
The figures should scare you. While the focus has been to reduce usage of single-use plastics and harmful plastics in general (deservedly so), fashion's contribution to global waste is one that we should also take ownership of. And maybe even something that we can be more conscious about.
To start things off, we do need to be more mindful about our purchases. And that means being aware of what we're buying — what the fashion we're consuming are made of, where they're made from, and how. There are a host of fashion brands out there making fashionable clothes sustainably and in eco-friendly ways. Plus, they're not that much expensive when compared to fast fashion.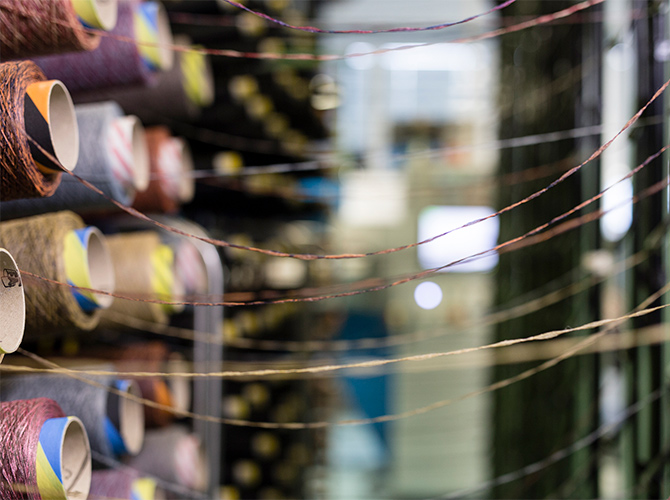 Outerknown — a brand started by American professional surfer and environment activist Kelly Slater — uses organic, recycled and regenerated fibres for 90 percent of its offerings, with aims to gradually hit 100 percent. The business is also Fair Trade and Fair Labour accredited. Plus, the brand is committed to ensuring that it's denim jeans are "guaranteed for life" — Outerknown will repair, replace or recycle them to avoid them ending up in landfills.
Australian label A.BCH promotes circularity in its designs. Every garment that you buy from the brand is able to be recycled by shipping it back (A.BCH will cover shipping costs) in exchange for store credit. The brand will then either repair and resell the item or turn it into new yarns to create new clothing. Additionally, there's even an option to turn the used item into compost as most, if not all, of its creation are 100 percent compostable.
Of course, these two examples are not the only ones out there but they do show how far we've come in ensuring that fashion can be sustainable and better for the environment. Platforms like The Good Trade and Zerrin offer extensive selections of brands that focus on sustainability as well as being stylish.
Buy second-hand fashion.
Apart from buying new items from brands that are conscious about their environmental impact, purchasing pre-loved fashion helps in prolonging the life of existing pieces. Look to sleek and certified platforms such as Vestiaire Collective as well as Singapore-based startups like The Fifth Collection and StyleTribute.
If there were anything that Carrie Bradshaw did right, it was her love for vintage and pre-loved fashion. You may be able to score a pair of luxury label shoes from three seasons ago that you may not have had the means to purchase then, but can now at a fraction of its price. It may be lightly used but that's the charm of buying something that's been owned by someone else — there's bound to be a story attached to it, whether it's fact of fictional.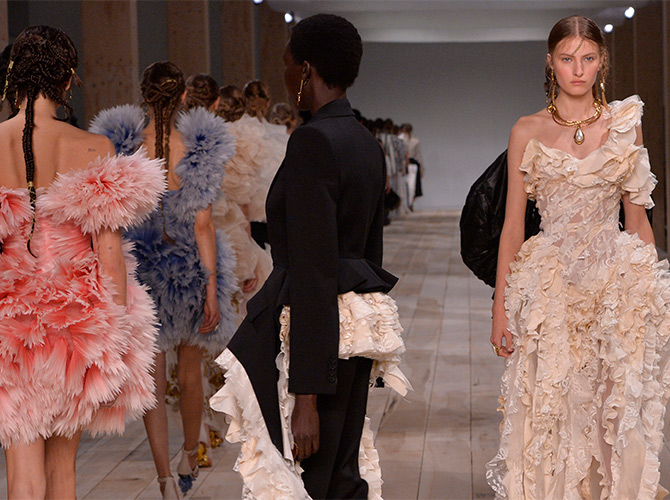 Most importantly, the lifespan of a piece is extended because you've decided to purchase and use them. And let's face it, when it's a pair of Christian Louboutins or a Dior Saddle bag, they deserve to be continuously worn and used instead of ending up in landfills.
Rent; don't buy.
Perhaps this makes more sense if you're not willing to invest or buy a dress that you know you'd end up wearing just to one event. Renting not only helps you gain access to a plethora of fashion items —both high-end and not — but doing so in a very cost-effective manner. Instead of cashing out at least $3,000 on a luxury bag for example, you'd pay a fraction of that price to tite it around for a week or so. It's also a great way to be trendy without having a pile of clothes left discarded once a trend dies off.
Look into fashion rental platforms such as Rentadella and Style Theory for subscription options to maximise your style options without increasing your wardrobe.
Like it? Swap for it.
Any of us with a sibling or two would recognise that "borrowing" clothes from their closets help to instantly expand our choices without having to spend money. The idea is similar when it comes to fashion swap businesses like The Fashion Pulpit and Swapaholic.
Both are membership-based platforms offering a multitude of options on clothes-swapping. The general idea is that an item is assigned a point based on its style, quality and brand. You're then able to swap for item or items based on your accumulated points budget. Simple and fuss-free.
But most importantly…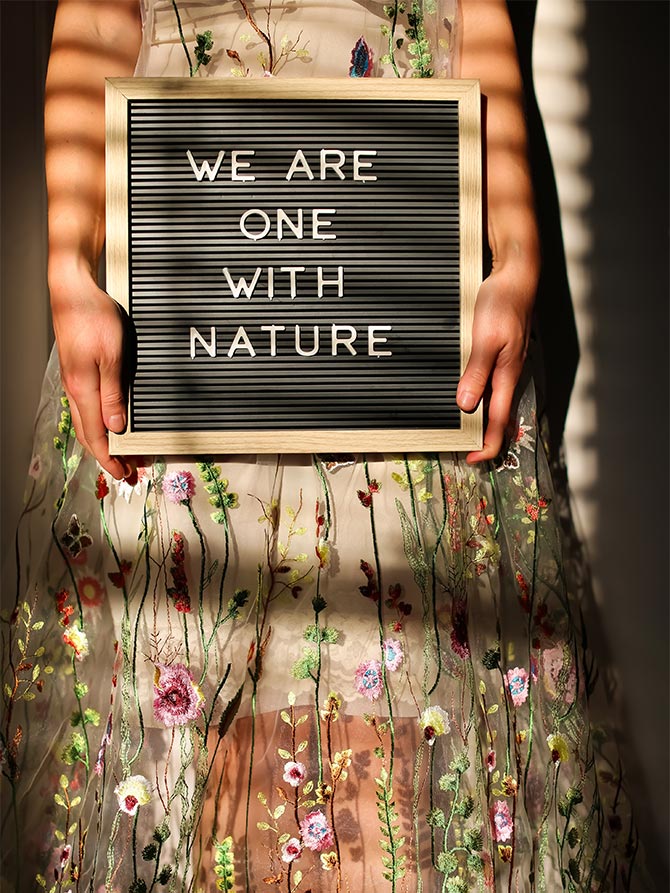 We need to change our attitudes and mindsets towards our fashion purchases. As much as buying sustainably made pieces are great for the environment, buying too much of them is not a solution either. We need to realise that clothes and fashion should not be treated as disposable. They should be regarded as investments — pieces that you'd want to wear for years and years.
And that means, not bothering about ever-changing fashion trends (they're often cyclical anyways and come back around after a couple of years) or the need to feel like you always need more. The fact is, we clearly don't always need new stuff, especially if we make a conscious decision to purchase less but better. High-quality pieces, at the end of the day, are made to last and should be pieces that are timeless.
We're all living in this planet and it's (so far) the only one we've got; there's absolutely no reason why we shouldn't do our part in ensuring that our desire to live our best lives does not end up destroying out planet.