Fashion
Five thoughts about Saint Laurent's autumn/winter 2021 womenswear collection out in the tundras
Glamour's back
This was Anthony Vaccarello wresting control from Mother Nature.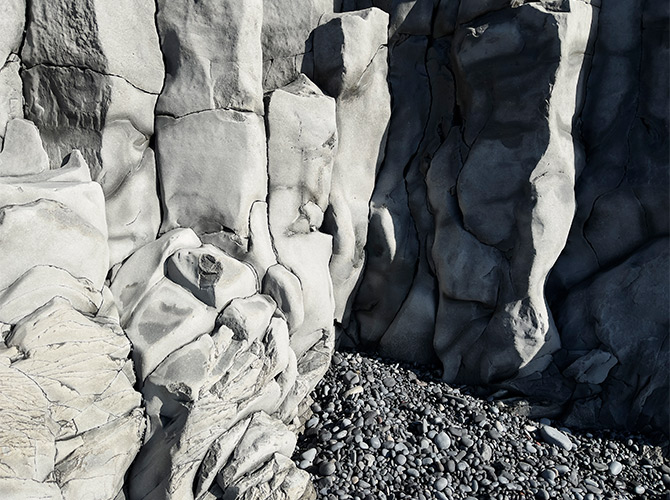 It felt defiant all over. The fact that creative director Anthony Vaccarello featured an autumn/winter 2021 collection that had almost nothing to do with protecting the wearer from the harshness of the season, and then presenting it in the tundras, felt like a challenge. Mother Nature had, in a way, taken control of our lives and changed it in such drastic ways in the past year; Vaccarello and Saint Laurent seemed to have had enough. Instead of fashion that doubles up as protection, he created party-ready separates in proportions that exposed as much skin as possible — we've been sequestered for far too long; it's time to break free and no one can say otherwise.
A lamé bodysuit is all you'd need to get in the mood.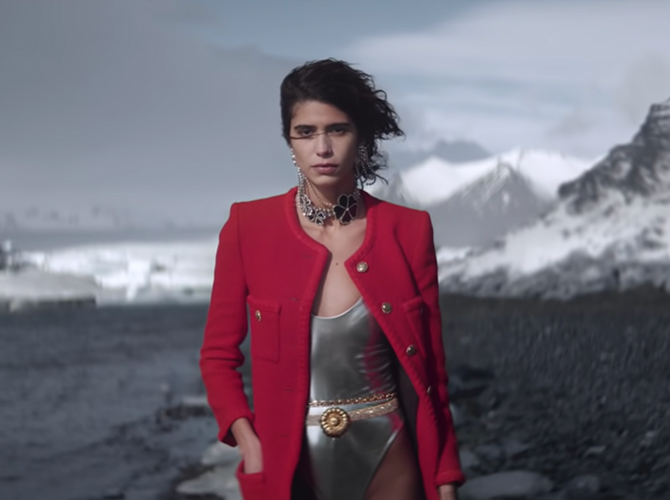 The defining piece of the collection was no doubt the lamé bodysuit. Offered in various colours (peep the metallic silver iteration in look 23), they're the collection's answer to versatility in form and function. Wear one bottomless and it's easily a frisky alternative to a mini dress; pair it with just about anything at the bottom and you'd still manage an air of sophistication. It's also the epitome of 'minimum effort for maximum impact'. What else could be easily slipped into and instantly exude an aura of irreverence?
Autumn/winter 2021 is set to be Saint Laurent's most colourful in a long while.
Saint Laurent has been plagued by a too-cool-for-school colour palette since the Hedi Slimane era. It was marked mostly by monochromatic colourways peppered with reds, silvers and golds — colours that aren't typically reflective of founder Yves Saint Laurent's vision. With autumn/winter 2021, Vaccarello took it back to the days where jewel-toned hues were central to the fashion house, with colours and embellishments reminiscent of Yves's love for Marrakech. The days have been dark, my friends; it's time for more colours.
The main theme at play is juxtaposition.
While bodysuits may be a thing that's quite consistent throughout the collection, they do have a rather tacky connotation. Yet, Vaccarello played around with the idea by injecting more refined pieces in the form of bouclé tweeds, '70s-esque faux fur trims, and mini skirts (incredibly short but still made in regal materials). The incredulity of a vibe that's quite off but aesthetically refreshing puzzles the mind but there's no sense in taking things too seriously when life has been shoving us with curveballs of late.
In short, this was a very different Saint Laurent.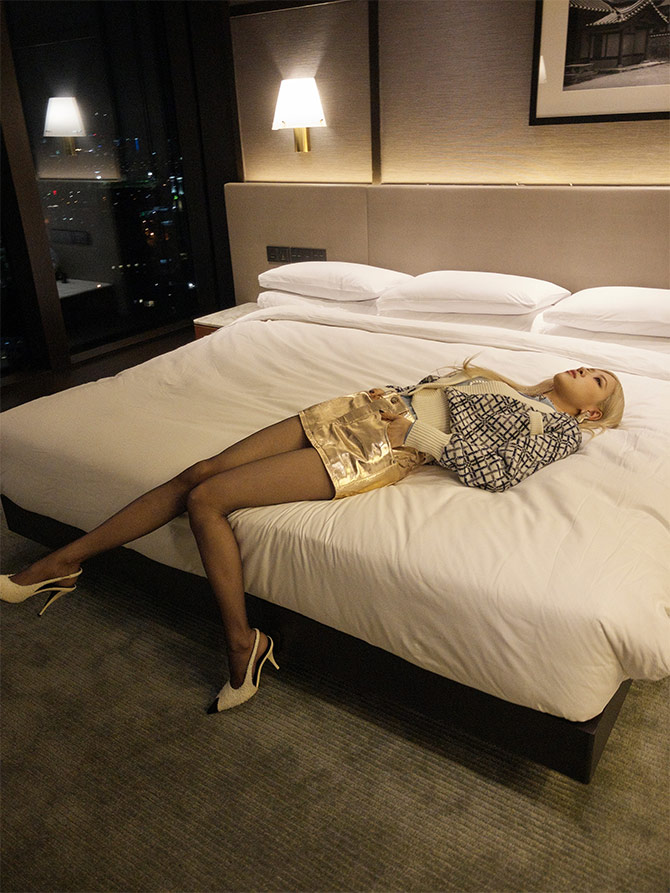 And one that we're very thankful for. Vaccarello has at times been criticised for not being able to step away from Slimane's aesthetics since taking over the creative reins. He's successfully and gradually broken away from it with menswear, and with autumn/winter 2021, he's done it with womenswear as well. We're not entirely sure if the collection marks the beginning of a new era for Saint Laurent, but from what we gather, it's a welcomed change and we're sold; even if it means we'd have nothing to wear to protect us from the cold. But then again, where are we going exactly?