When it comes to hotels in Perth, visitors are spoilt for choice. New pads have been popping up at lightning speed, reflecting the city's renewed status from "Dullsville" to "must-visit destination" according to The New York Times' list of 52 Places to Go in 2019.
More than ten hotels have opened in the past three years, and that's just counting those that are centrally located. Needless to say, competition is fierce as each establishment attempts to stand out from the crowd.
Sage Hotel West Perth stands as one of these new spots. At first glance, it appears like a nondescript mid-priced hotel. But we discovered that this boutique hotel owned by hospitality company Next Story Group checks all the right boxes, and then some.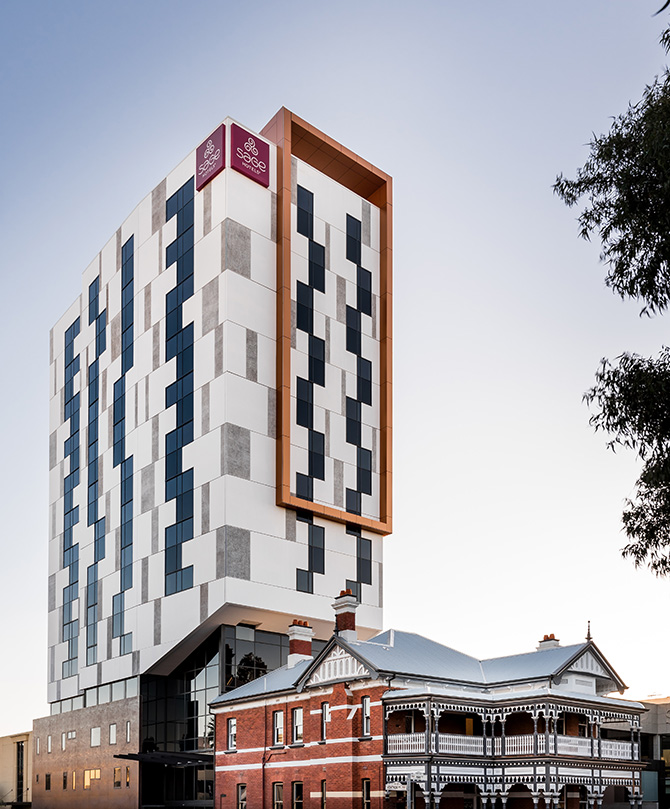 Upon our arrival at the hotel, we were greeted warmly by the staff on duty and enjoyed a quick hassle-free check-in. Within minutes, we were opening the door to our Deluxe King Room on the 10th floor of the building. First thing we noticed upon entering? The mesmerising view of the city skyline framed by the bluest sky you could ever imagine. Well-positioned was the king-sized bed. It was placed in front of the windows, so that one could lounge in bed while soaking in the view. An insider tip: While all the rooms have city views, book room 1306 on the top floor for all the money shots.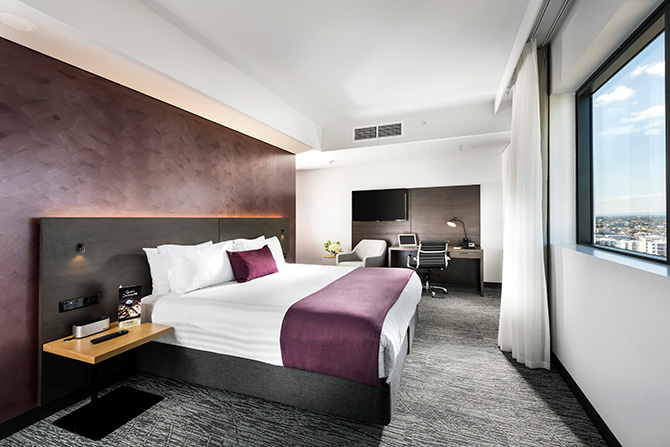 Minimalism governs the use of space, making the 35sqm room feel far bigger than its actual size. Practical amenities like the mini bar, mini fridge and espresso machine were tucked away in a corner, creating an uncluttered appearance while complementing the sleek interiors. Handcrafted chocolates and Voss mineral water were thoughtfully placed on the large desk, along with the 24hr room service menu which comprised a good selection of wine, Italian desserts, and Iight bites.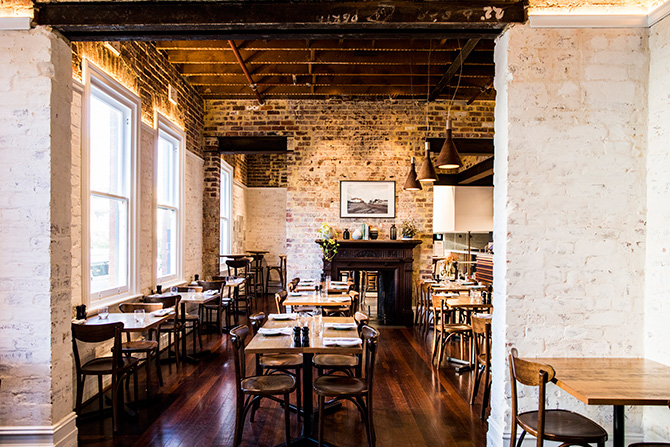 Whatever you do though, save room for the dining experience at the hotel's Italian restaurant, Julio's. While the hotel itself is contemporary, the restaurant resides in a piece of history. Built in 1902, the heritage-listed building once belonged to one of Perth's menswear moguls. Restored and refurbished, it is now home to Julio's. The charming interior — think exposed ceilings, brick walls and even a fireplace — is beautiful to photograph.
It's a popular local spot which once had its fair share of international celebrity guests. A-listers like Beyonce, Jay-Z and Lady Gaga have all dined at Julio's while on tour in Western Australia.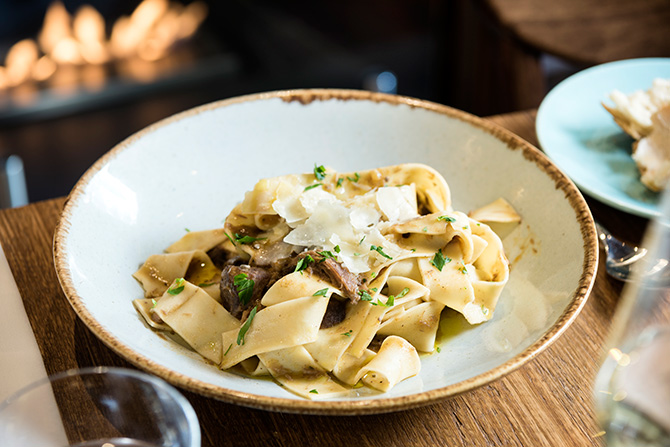 Everything boils down to the grub here. The housemade pastas, in particular, are hearty and tasty — namely the ricotta gnocchi that left a lasting impression. Tossed with butter, pancetta, sage and creamy parmesan, the dish was the perfect blend of savoury and sweet. Equally memorable were the Alici (bruschetta of stracciatella cheese and Sicilian anchovies) and the Agnello (slow-cooked lamb scotch fillet). Notably, our friendly server also gave excellent wine pairing recommendations to go along with the hearty fare.
The hotel's other underlying charm has to be credited to its location. Nestled in the inner city commercial suburb of West Perth, you'll find restaurants and boutique stores well in abundance, without having to travel too far out. This is important especially in a city like Perth, where everything is sprawled out. Well-known attractions like King's Park and Botanic Garden are a stone's throw away. Hop on one of the chic bicycles available at the hotel to get to this gorgeous spot teeming with native plants and birds.
That said, neighbouring suburbs like Subiaco and Leederville are worth exploring for their diverse food, drink and shopping options. Plus, it's easy get in and around the city with the free Central Area Transit (CAT) buses, which are strategically located close to the hotel.
For a bit of the old and the new, we couldn't think of a better spot than this nifty hotel. The land Down Under awaits.
About Zarelda Marie Goh
Zarelda is a former magazine editor who believes that life's too short to stay in one place. At the moment, she finds herself residing in Perth, Australia. As she takes on a job in communications by day, she makes time to pursue her passions, namely freelancing for magazines, teaching yoga, and travelling around the world.