Quiz: Which Les Eaux de Chanel fragrance are you?
Le signature
Different moods and occasions call for scents that suit them — as do locations. Whether you are travelling to a vibrant, bustlin' beach town or the cobblestoned streets of France, each destination is sure to evoke emotions and feelings within that are best expressed with a fragrance, from soothing scents that capture the relaxation of a spiritual journey to lively aromas that encapsulate thrill-seeking escapades. To narrow them down, take our quiz to find out which Le Eaux de Chanel fragrance is best suited for your jet-set style and destination.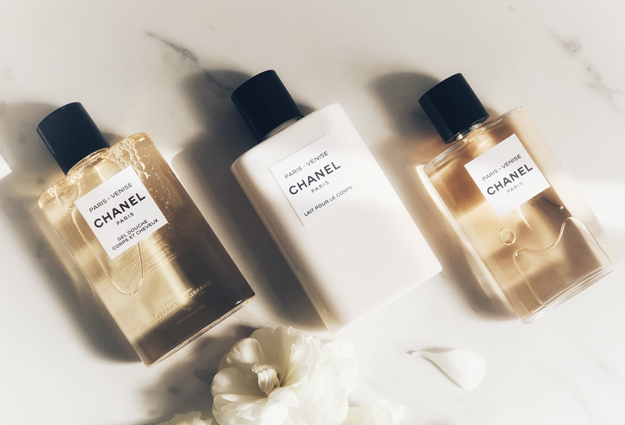 Inmybag
What kind of a traveler are you?
Because spontaneity is the spice of life, right?
Leaving it to chance is a one-way ticket to less-than-pleasant experiences you'd rather avoid, thank you.
You dance to the beat of your own drum and would rather forge your own path outside of recommendations on travel sites.
Did you really live it if you didn't put it on your Instagram?
What travel essential can't you live without?
Everyone might think you've met an unfortunate end, otherwise.
Pinched toes are unhappy toes.
Being left to your own thoughts is just plain boring.
To commemorate every glorious moment along the way — in style, of course.
Where are you eating?
Michelin starred restaurants
Can't compromise on coffees and cakes, hunney.
Humble food is real food.
If it doesn't photograph well, is it even worth the calories?
How do you decide where to go?
Recommendations from friends and family
Whatever is popping up on your Instagram feed
If it's buzz-worthy, it's probably something you'd want to check out.
The Internet is your best friend.
The more unexpected, the better.
What do you wear?
Practical and weather-friendly clothing
You can't lose if you dress for comfort and utility.
What Buro. tells me to wear
Holidays are not the time to look drab.
Low-key, versatile pieces
Understated is always in vogue.