Why you need to be measured for a new bra right now
There are 10 bra tips and facts every woman should know before deciding which Victoria's Secret bra she should wear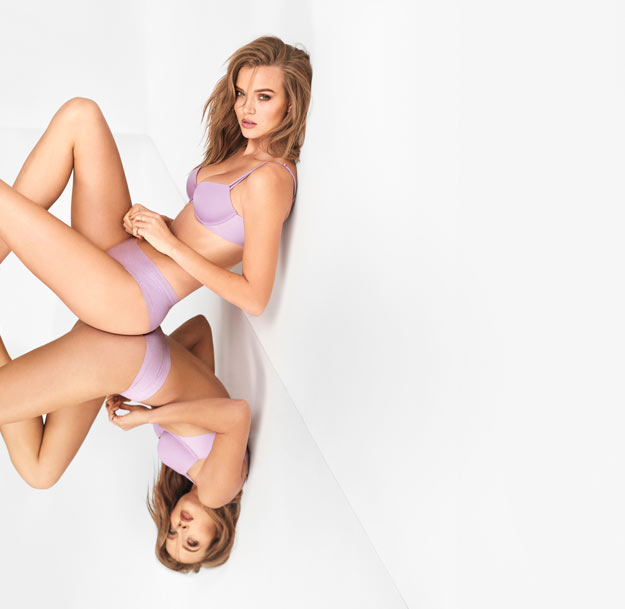 We're not going to waste your time asking you if there's anything more beautiful than confidence. The answer is obvious — confidence is the primary ingredient to killing it in life and in style, whether your vibe is more CEO or siren…. or a heady mix of the two. Without confidence, red-soled stilettos are just red-soled stilettos; a lace push-up bra is just a lace push-up bra. With the right 'tude, even your trusty nude support system that you reach out for when everything else is in the wash can rival a leather plunging bustier with strategic cut-outs.
But what gives you lasting confidence when you're in your lingerie? Sure, a sexy set goes a long way, but that long way becomes a wrong way when the bra cups are threatening to crack your ribs, the twins are spilling out from the corners, and the straps, as cute as they are bejewelled, are biting your shoulders. It was hot. Then it was just a hot mess.
Ladies, we heed your call. Here's what you need to know the next time you stroll into one of them plush pink rooms.
Eighty per cent of a bra's support should come from the band (the stretchy part of the bra that wraps around your back), not the straps. This means that the band should feel snug, not too tight, and it shouldn't lift when you raise your arms.
The band should sit level across your back. It ought to be parallel to floor. If it's curving upwards, i.e. making a sad face, you may be wearing the wrong size.
A brand new bra should feel most comfortable on the loosest set of hooks. You're meant to move to the tighter hooks as the band stretches out over time. Is your bra feeling too loose even when secured on the tightest hooks? Prepare for its funeral.
On very rare occasions, some new bras with unique cutting fit best on the middle or the tightest hook.
Straps should stay put without slipping off or digging into your shoulders.
Lean forward when you put on your bra so the twins are properly positioned in the cups. The cups should fit smoothly without wrinkles, gaps or overflow.

Because your body is always changing — from weight loss, weight gain, hormonal fluctuation, pregnancy, etc. — you should get fitted every six months to ensure you're wearing your best fit.
Just because you've been wearing 34B or 36DD for as long as you can remember, that doesn't mean you're wearing the right size.
When you love a bra and if you can afford it, buy in multiples. Its elasticity wanes quickly if you wear and wash them too often (especially if you put them in the washing machine with or without a special garment bag)
You should be wearing the same size for regular bras and sports bras. However, always try bras on just to be sure.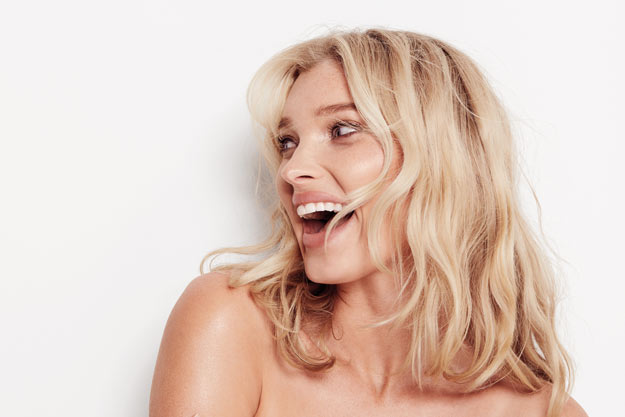 Not going to lie, this is a lot to take in and no, so no you don't have to bring a check list every time you want to update your underwear repertoire. Victoria's Secret doesn't just house closets of lingerie for the everywoman, it offers a one-on-one bra fitting services at its Mandarin Gallery flagship — for free. The friendly consultation, which can be done with your shirt on if you're not comfortable with a stranger staring at your goods, welcome walk-ins. Now that you're all filled in (pun intended) take the quiz below to find out which Victoria's Secret bra you are, because lingerie is fun and silly and so are we.
How do you flirt?
Make eye contact and laugh at their jokes.
Only when it's funny of course.
Pay them genuine compliments.
Because the world is harsh and people forget to be kind.
Show interest in their lives by asking questions about family, friends and work.
Giving them attention means you're not playing around.
Wear something pretty and engage in subtle PDA while you both share party stories.
A light touch on their arm goes a long way.
Tell your love interest that you like them, then bat your eyelashes.
Why beat around the bush?
Which Sex and the City character do you most relate to?
You're funny, a little shy and private; only your best friend will know of your sex-capades.
You're honest, strong, capable and too busy kicking ass to worry what people think about you.
You're optimistic, a good listener and have the ability to see the good in everyone.
You're adventurous, a lover of life and your idea of cardio is shopping.
You love to socialise… and the extra-curricular activities that come with it.
What's your go-to outfit when you want to feel confident?
A well-cut suit with a peek-a-boo lace camisole.
It speaks of power and is a turn-on to the right people.
Whatever that feels best at the moment — it could be an old T-shirt and jeans, it could be a bodycon dress.
It's about dressing according to the occasion.
A little black dress, preferably one you've rocked before and received a ton of compliments on.
No need to fix something that's not broken.
Probably something pink, or a trendy dress that hugs you in all the right places.
The bigger the risk, the bigger the reward.
Anything that shows off your best assets.
You know the drill. If you got it…
How do you pamper yourself when you need a pick-me-up?
Light a candle and take a bubble bath.
Give the body what it needs — TLC.
Read a book and eat a cupcake.
Fuel for the mind and the stomach.
Spend quality time with the people you love.
Memories may fade but they last forever.
Go buy that bag you've been eyeing forever.
Nails, hair, wax, the works.
When the outside feels good, the inside will follow.
What's your favourite workout?
A full-body exercise followed by a tanning session poolside? Heck yes.
There's no better stress-reliever and the adrenaline rush is addictive.
It's a workout for the body and for the spirit.
Deceptively sissy, it's worth the pain for the ballerina body.
If you're going bust your ass to get abs, you might as well have a little fun doing it.