It's not every day that you see a bridal jewellery campaign that's not the typical white-bridal-gown-black-tux combination. And we definitely can't recall the last time we've seen one portraying a range of different cultural weddings in one.
But that's the thing with images that have been so ingrained into our minds — we don't realise that something's amiss until a new perspective is being presented. That's exactly what Poh Heng Jewellery's latest campaign has successfully captured. The Created for Love campaign showcases what's been missing in bridal jewellery campaigns: visuals that reflect our diverse reality. Casting personalities Foo Fang Rong, Azura Goh and Eswari Gunasagar, the campaign runs through three culturally distinct wedding moments, all while capturing that same feeling of love and intimacy of a bride's cherished day.
We speak to Pamela Seow, the Assistant General Manager of Poh Heng Jewellery — and who also is the granddaughter of the brand's founder Mr Chng Tok Ngam — on this latest chapter in the brand's history. And what this means for Poh Heng Jewellery moving forward.
Being the granddaughter of the founder of Poh Heng Jewellery, how has the company and brand evolved from when you first knew of them?
I've always had jewellery in my blood. My mother, who is in the business too, always made sure to buy me a piece of jewellery for significant milestones throughout my life. Now that I have a child, I do the same for her, and have even kept aside my childhood jewellery for her.
This is symbolic of how Poh Heng Jewellery has impacted the lives of Singaporeans through the years — it's not just about the jewellery that is created, more importantly, it's the cherished memories that are tied to each piece.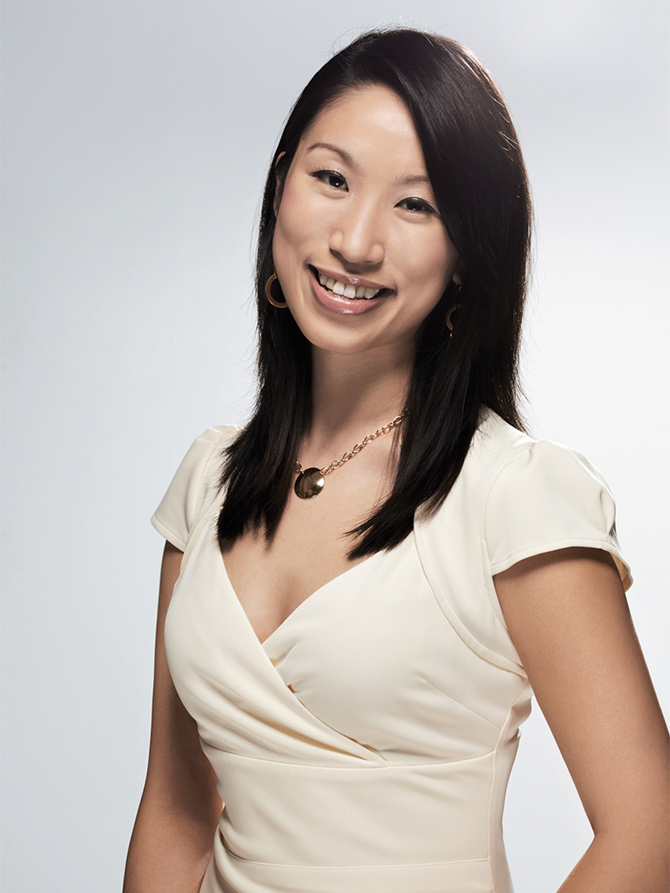 Pamela Seow, Assistant General Manager of Poh Heng Jewellery.
With this subtle reminder that contributing to our strong brand position, coupled with our brand's high-quality assurance, the brand has seen several waves of evolution.
I'm very proud to say that in my 14 years of service for the company, the brand has pushed several boundaries where people and product are concerned. And now again with our Created for Love campaign.
Jewellery, especially bridal jewellery, has most often become quite segregated by race — Malay brides would often head to Malay jewellers, for example. Do you see a change in the mindset of consumers now?
I believe that Singaporeans are quite open-minded consumers now. With the proliferation of social media sites, influencer marketing and other digital advertising avenues, there's a lot more exposure for jewellers like us. Many consumers have come into our stores citing products they see on our social media or website. Being a reputable jeweller helps. Even if a first time purchaser has not bought jewellery before, Poh Heng Jewellery has that advantage of our heritage in Singapore, and we are able to stand out this way.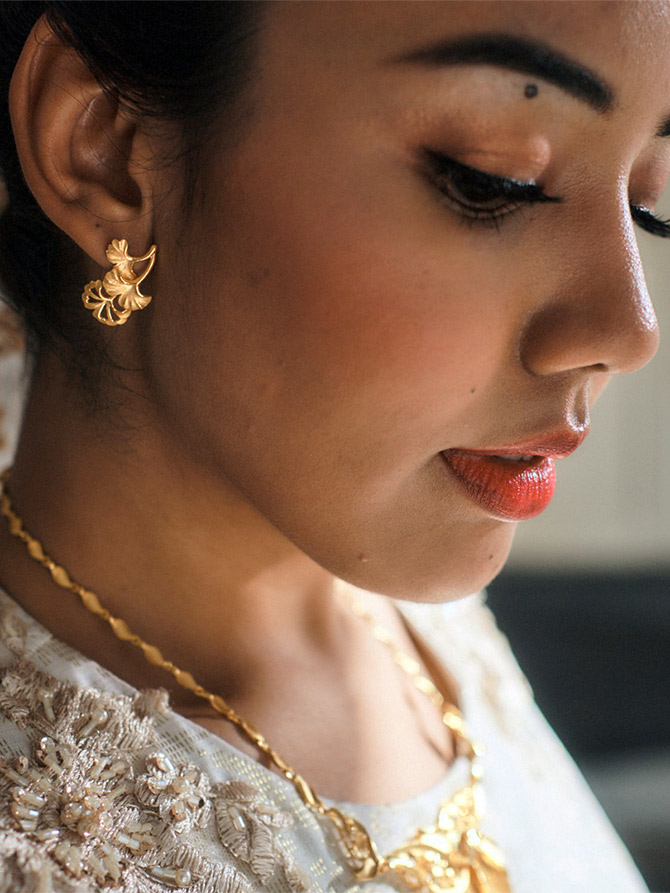 On specific jewellery being segregated by race, Poh Heng Jewellery may have been started by a Chinese founder, but we are a modern jeweller with modern designs for everyone, regardless of race. Over the years we have seen different types of consumers who come to us purely because they believe in the brand, our products and our service.
The Created for Love campaign is probably one of the first culturally diverse jewellery campaigns we've seen (as opposed to generic Western-styled campaigns). What was the idea behind the campaign?
The idea for Created for Love began as we reflected on Poh Heng Jewellery's beginnings and its founding values. An immigrant himself, our founder built his home and his legacy in Singapore. Above all, he wanted Poh Heng Jewellery to be trusted as a brand that offered the community exquisite pieces of jewellery that would be treasured by generations to come.
Reflecting upon our legacy and the loyal customers who have grown the brand to what it is today, Poh Heng Jewellery intentionally sought out a diverse group of KOLs, comprising local influencers Foo Fang Rong, Azura Goh and Eswari Gunasagar. Poh Heng Jewellery may have had a Chinese founder, but he spoke the languages of Singaporeans and that is how we saw this campaign going forward.
With this brand philosophy, we reaffirm the significance behind our jewellery and reconnect with all of the customers who have seen our brand grow through the years. Our jewellery is created for love, created for all.
Created for Love is not just a campaign, it represents our past values, present beliefs and future plans. Above all, Created for Love is part of our journey as a brand that has been born and bred in Singapore, made successful by Singaporeans.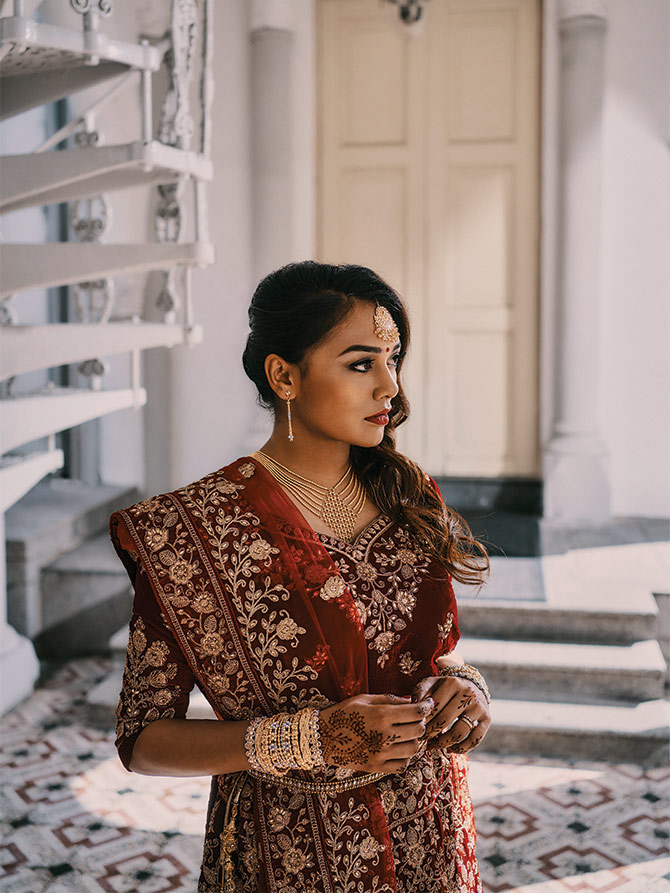 Included in the new Bridal Collection are pieces that relate to Chinese, Malay and Indian culture and heritage. How has Poh Heng Jewellery ensured that in creating a contemporary collection, that the heritage aspects are retained?
With this campaign, we wanted to show that while each bride may have different cultural backgrounds and wedding traditions, the jewellery are still modern pieces suitable for wear after the wedding. In this way, culture and traditions are what we want to preserve, but the jewellery is interpreted in today's design language to suit consumers.
Eswari was wearing several bangles on each arm with her traditional costume; each bangle features exquisite sparkling beads which are beautiful for everyday wear whether individually or stacked.
Chinese jewellery (Si Dian Jin) donned by Fang Rong features traditional matrimonial symbols in evolved designs that incorporate designs of today that don't make a bride feel like anything traditional needs to be old-fashioned.
Our lovely Malay bride, Azura, (who was featured in the campaign with her actual husband), wore 24K gold, and she rocked it, making the jewellery set look modern even as it was paired with her wedding costume.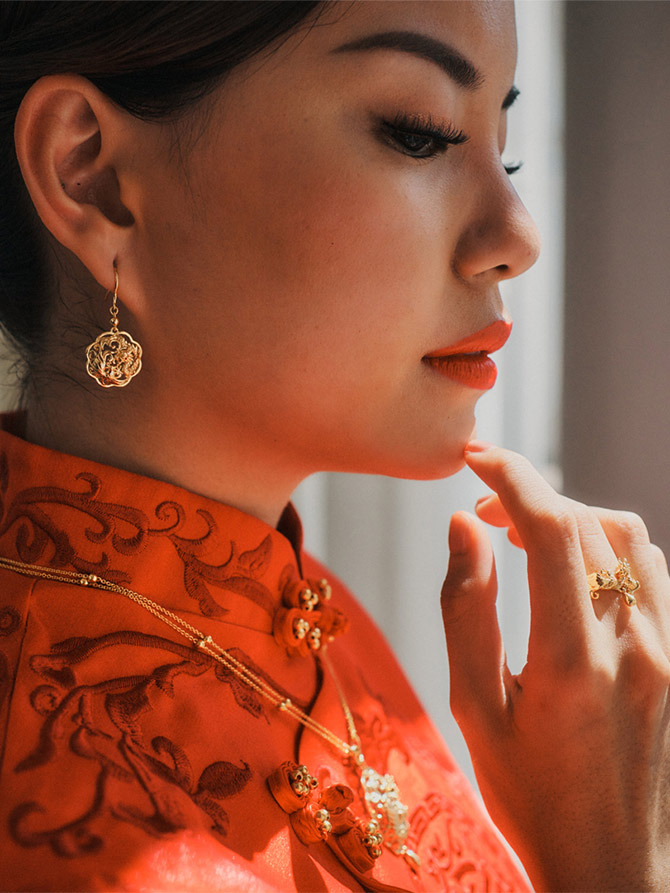 Beyond the Created for Love campaign, what are some of the changes moving forward for the brand in terms of inclusivity and representation?
Created for Love marks the promise that Poh Heng Jewellery will continue to serve all Singaporeans with pieces of rich heritage and significance.
This will be interwoven through all our subsequent activities. This includes upcoming partnerships with a range of diverse key opinion leaders who have been carefully selected for resonance with Poh Heng Jewellery's brand values.
Created for Love is not just a campaign, it represents our internal commitment to people, product and philosophy of life. For example, we have embarked on a new program which includes extensive training, including learning about Singaporean cultural weddings. Product-wise, we continue to design, produce and curate quality jewellery for Singaporeans. As we strive to be a brand conscious about our Philosophy of Life, we are also looking towards philanthropy for a start, especially in these tough times brought on by the pandemic.