After much delay, the ultimate swan song for Daniel Craig's legacy for James Bond, 'No Time To Die' finally debuted this year. And despite the pent-up waiting and longing, the film matched up to towering expectations, as a well-deserving send-off to Craig's chapter as one of the most iconic agents ever played on the silver screen.
There was plenty to marvel in the 2h 43m movie — starting with Craig's star presence, surmised with dapper fits, heart-tugging moments, and of course the unnerving villain portrayed by Rami Malek. But something that remained ever so consistent throughout the entire film, had to be the motoring line-up. And they made sure to bring out the cream of the crop with Craig's final installment as 007.
Aston Martin DB5
Right off the first action scene, the symbolic James Bond vehicle — Aston Martin DB5 — leads the way, in a very aggressive car chase scene in Southern Italy, where Bond is fighting off gunshots and crashes in the spiffy machine. Of course, it comes with bulletproof glass panels and built-in machine guns.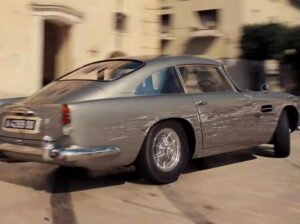 Jaguar XF
Speaking of bad guys, the Jaguar XF shows its competence in this relentless car chase. But not until the aforementioned DB5 rolls out its guns. Spoiler alert: it doesn't end well for this stunner.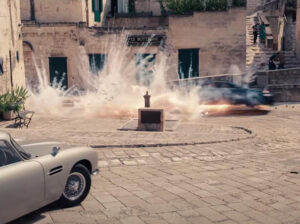 Maserati Quattroporte
Another furious hunter from the very first chase scene, where Italian automakers are typically employed by the baddies in every Bond franchise.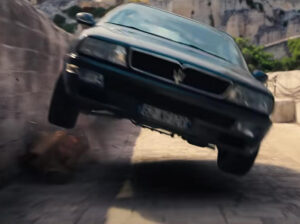 Aston Martin V8 and DBS Superleggera
They might be considered the supporting cast of the film, but that doesn't mean we can't appreciate the screentime. Bond cruises in the V8 in London, Norway, and even leading up to the final moments in the film. The Superleggera is flaunted beautifully by his colleague — also 007 —Nomi, against a sunset strip.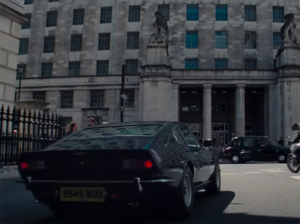 New Land Rover Defender
Is it really a Bond movie without a Defender? We thoroughly enjoyed the performance of the Defender V8 Bond Edition, in yet another jaw-dropping chase scene (off-road, of course).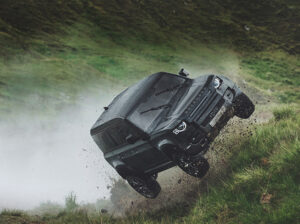 Range Rover Sport SVR
More is more, and joining the Defender are an army of SVRs, hot on the heels of Bond, who's fending off multiple beasts across dirt roads, shallow waters, and plenty of rough terrain.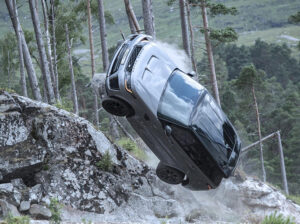 Toyota Land Cruiser
So where is Bond in this scene? Sharply manoeuvring a second-gen Land Cruiser Prado, viciously sending a particular Range Rover flying. Plenty of damage done in what has to be our favourite car chase scene from the film.