You're probably sick of hearing hackneyed phrases along the lines of, 'new year, new you'. Still, we're nothing if not thorough. On the off chance that you're looking to revise and revamp in 2021, we've compiled a list of outdated beauty goods to toss, disposables to ditch, and the latest makeup releases worth splashing out on. With your new face well-and-sorted, it's time to tackle the next part of your transformation: scent. Hey, what's a makeover if it doesn't leave you thoroughly changed, right? Hopefully for the better — and judging by our penchant for impeccable, up-to-minute perfumes, that's pretty much guaranteed. Cast your eyes over our picks, below.
Hermès Twilly Eau Ginger
Youthful exuberance is the name of the game when it comes to the latest addition to the Hermès Twilliy family. Think of her as the impulsive, glittering foil to her stalwart fragrance sisters; a joyful scent encompassing vibrant peony, effusive ginger, and dynamic cedar. A single spritz of this energetic parfum is sure to lift one's spirits, as it will for anyone who comes into contact with it. In short: Bottled sunshine to chase away all forms of doom and gloom that we've found is particularly prevalent in the rainy month of September. Neat.
Miss Dior Eau de Parfum
Just when you think you've gotten a grasp of her, the elusive Miss Dior slips away and comes back a new woman. The most recent iteration harbours a spiffy new bow and scent; one that includes a profusion of flowers in the vein of centifolia rose, lily of the valley, peony, and more. It also comes now customisable with a series of silver charms available at all Dior boutiques beginning 1 September. A thoughtful gesture, indeed.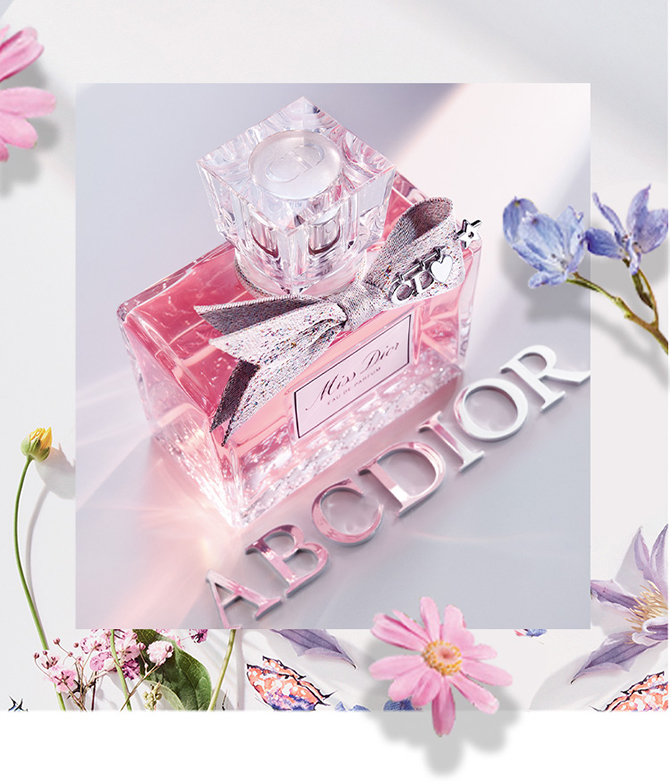 Aerin Cedar Violet
Described as a "bright and uplifting blend of natural woody florals that evokes a sun-dappled forest," it's plain to see that this is one soothing scent from Aerin's extensive line-up. That's not to say it's a snooze-fest, though — the inclusion of surprising notes such as violet leaf and muguet keeps users on their toes thanks to its sharp, incisive touch. Sign us up.
August
Paco Rabanne Phantom
In case you were wondering, the future smells of energizing lemon and creamy lavender. At least, that's how Paco Rabanne tells it. The brand's latest olfactory drop is an ode to the space-age, as so aptly conveyed via the Phantom's flâcon. Its sleek, robotic-appearing vessel harbours a feel-good scent described as mind-bending and addictive; a cologne "as gleaming and streamlined as a space-age speedster." Consider this our formal request to have it make a cameo in the next Star Wars movie.
La Collection Privée Christian Dior Vanilla Diorama
Francophiles and foodies can finally live out their long-awaited Marie Antoinette fantasies. We're talking a scent composed in collaboration with renowned pastry chef, Julien Dugourd; a tribute to the eponymous dessert that Christian Dior adored. That's not to say that you should expect a saccharine sweet fragrance, though — instead, warm vanilla notes are undercut with explosive cardamom, pink peppercorn, and potent rum to give it nuance and depth. Sign us up.

Fenty Parfum
The moment has arrived. The time where we, collectively, are able to gain an understanding of how bad gal RiRi really smells like. Or at least, pinpoint the type of perfumes she prefers. It's a natural transition from makeup to fragrance as any, seeing the countless Twitter threads dedicated to Rihanna's enticing aroma. Riding upon that wave has led to the launch of the first-ever Fenty Parfum; a raw, sensual, spicy, and sweet fragrance. In short: an amalgamation of ingredients and characteristics aptly embodied by its creator. Nice.
Burberry Hero
Be still, beating hearts. Adam Driver's seductive photoshoot might have stolen some of its thunder, but let's not forget that the heart of the campaign lies in the Burberry Hero. This vibrant cologne scents the air with juniper, black pepper, as well as cedarwood; a dynamic fragrance designed to showcase the beauty of contradictions. Riccardo Tisci, Burberry's Chief Creative Officer, sums it up best: "Burberry Hero represents the duality between strength and sensibility. A scent that represents the timelessness of Burberry and, at the same time, the sense of modernity." Poetic, indeed.
Confessions of A Rebel Let's Be Real
A perfume created in partnership with 50,000 consumers? You betcha. This serves as the foundation of 2018 label, Confessions of A Rebel. In 2021, this translates to a joyful aroma titled Let's Be Real; an arresting blend comprising orange zest, lavender, tonka bean, and more.
July
Gucci The Alchemist's Garden 1921 Eau de Parfum
The fashion house's storied history (and glittering future!) is encapsulated in a single fragrance celebrating its 100th year in business. This is conveyed via a smoldering scent centered around the neroli flower, revered for its "elegant density" that is both intense and subtle. Other notes within the range comprises limone cedrato and oakmoss; ingredients designed to leave a lingering impression on skin for hours after.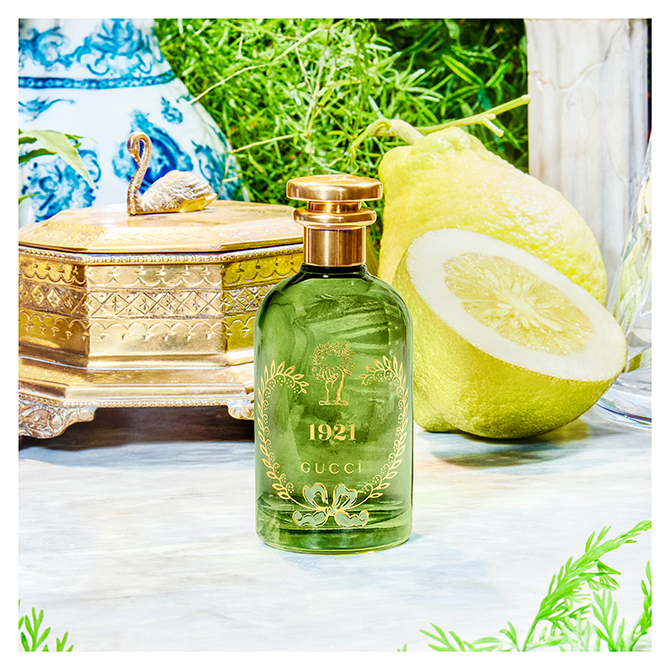 Aesop Othertopias
The skincare label is broadening its horizons with not one, but three distinctive scents in 2021. Dubbed Othertopias, the range introduces Miraceti, Karst, and Ereìmia; fantastical fragrances that bring to mind hyper-specific experiences. Perfumer and developer, Barnabeì Fillion, likens it to "'a world within our world that is both physical and imagined — a phenomenon that blurs the boundaries of past and present, real and unreal, here and there. A window into nature, so to speak, one that invites a dialogue with surroundings that we inhabit but often overlook." How poetic.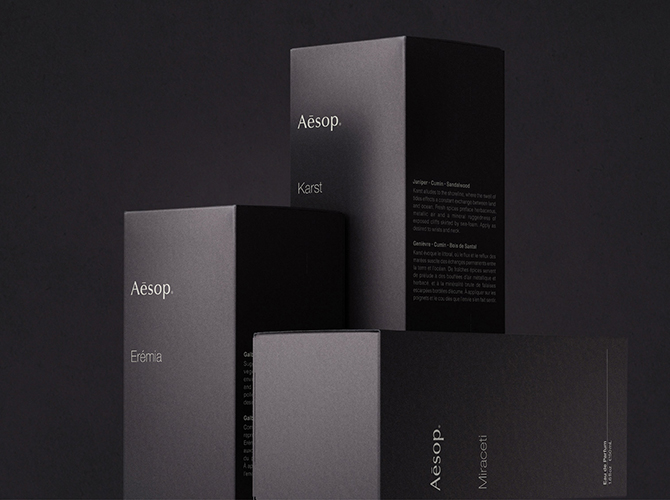 Amouage Boundless
Liberate yourself from convention with this woody-spicy-ambery concoction that dares to defy. Described as contrasted and nuanced, this is one fragrance sure to keep users on their toes; a unique blend containing warm and vivid cinnamon leaf; exalting blood orange; zingy papyrus oil, and more.
Victoria's Secret Limited Edition Bombshell Beach
Talk about a throwback to simpler times — with a twist. The classic parfum is now available in a new variant, this time harbouring bright hits of grapefruit, black currant, and tropical lily of the valley. Get your paws on it before stocks (inevitably) dwindle.
June
Guerlain Nettare Di Sole
June marks a new addition to the Aqua Allegoria family: Nettare Di Sole; an "assembly of the greatest flowers in fragrance." This translates to bold notes of Calabrian bergamot paired with rose, magnolia, and a tinge of jasmine sambac to round out its effusive scent. The cherry on top: its lattice-like perfume topper that pays tribute to bee preseveration — a cause Guerlain has been notably passionate about. An apt homage, indeed.
Tom Ford Private Blend Soleil Brûlant
Singapore's vibrancy and warmth is well-encapsulated in Tom Ford's latest blend. Touted as an amalgamation of "sun-kissed florals" and "blazing amber", it is said to be the boldest iteration of the Soleil line; an intense scent containing fresh mandarin and bergamot that is further accentuated with spicy pink peppercorn. In short: a fragrance that ain't for the faint of heart. Hey, we suppose its molten gold vessel tells you as much.
Bleu De Chanel All-Over Spray
While it's not technically a parfum, the Bleu De Chanel All-Over Spray has earned a spot on our list for its portability and standout aroma. Its sleek metallic body means you won't have to be precious about lugging this bad boy around; its potent aromatic-woody fragrance ensuring that all odours are eradicated with several spritzes. We'll take ten, thanks.
Aman Haru Eau de Parfum
The inception of this parfum can be credited to the brand's flagship city hotel: Aman Tokyo. According to a statement, this spirited fragrance is the epitome of Tokyo in full bloom; the arrival of spring that heralds smells of apricot, green tea, and tobacco tonalities. How romantic — as is its tagline describing the scent as "balance, harmony, and a lightness of touch."
May
Jo Malone London Marmalade Collection
Rural life might be a tad out-of-reach for us city dwellers, but you can still live out your cottagecore fantasies with Jo Malone's latest range. Its muse: traditional jam-making, which translates to five vibrant scents containing fruit extracts. New entrants to the family include Tangy Rhubarb, Rose Blush, and Orange Peel, whereas the fan-favourite aromas making a triumphant return comprise Elderflower Cordial as well as Blackberry and Bay. Spritz 'em on any time you'd like to be whisked away from the humdrum of city life — or when you're engaging in pie-baking or gardening. Hey, it's all about setting the mood, right?
Penhaligons Racquets
We get it — those who do not learn history are doomed to repeat it. In Penhaligon's case, however, it's about understanding and redefining said past, too. Case in point: their new take on classic scent, Racquets. The 2021 rendition coalesces uplifting citrus with musky, refined leather; a play on contradictions that brings users to an "invigorated, playful state of mind." We're into it.
Tom Ford Mediterranean Citrus Collection
We wouldn't count on going beyond Singapore's sunny shores for a beach holiday this year. You can, however, create the impression that you did by spraying on one of Tom Ford's latest bad boys. Each scent — five, in total — is designed to emit the essence of Ford's favourite Italian destinations: Neroli Portofino and Neroli Portofino Acqua (Portofino); Mandarino di Amalfi (the Amalfi Coast); Fleur de Portofino (Portofino gardens) and Sole di Positano (Positano).
And while each scent varies slightly, its key notes include striking citrus along the lines of Italian mandarin, Sicilian lemon, and Calabrian bergamot. Though it seems the distinguished designer wasn't the only one inspired by the Mediterranean this month…
Maison Christian Dior Eden Roc
Except, of course, Dior's interpretation lends its focus to a legendary luxury hotel located on the French Riveria. Perfumer-creator, François Demachy, likens the scent to one of "extreme sophistication and exquisite simplicity"; a unique blend comprising salty marine, warm jasmine, and resinous amber cistus ladanifer. Sporting it is said to take you on a journey where you'll be able to luxuriate in the sea, sun, and pine trees in tandem.
Omnia by Mary Katrantzou
You heard that right: prolific fashion designer Mary Katrantzou has brought her effervescent sensibilities to the fragrance sector. This is embodied via a parfum described as an "olfactive kaleidoscope", where notes of mandarin, gardernia, and fig leaf are melded together as would an "abstract piece of art." Consider us intrigued – and mesmerised by its dynamic colour palette topped with a modern metallic sheen. The next focal point of your vanity? Bet on it.
April
Diptyque Orphéon
The luxury fragrance house's latest scent has everyone buzzing — and for good reason. Crafted so as to pay homage to the "mythical Parisian late-night bar," it is said to effuse the air with tonka bean, cedar, and juniper berries. The end result: a gender-neutral parfum that proves intriguing and comforting in equal measure; the blend warm yet mysterious in its composition. Orphéon has certainly been picking up traction within the TikTok community since its release, so we recommend you snap it up, fast, before it hits sell-out status.
Dior J'adore Eau de Parfum Infinissime
She's back. Or, well, a new rendition of her, at least. The most recent iteration is described as an infinite floral, where vivid Centifola rose and sensual jasmine sambac come to play. Its musky aroma is undercut with ylang-ylang for a fresh and incisive note, forming a unique amalgam sure to help you stand out from a crowd. Eagle-eyed fans are sure to notice its improved packaging, too, where the golden rings that adorn its neck appear more delicate and precious than ever.
Paco Rabanne Lady Million Fabulous
Partying might still be limited to the confines of your abode — but that doesn't mean you can't fully immerse yourself in the experience. Mimic the hypnotic energy of a crowd with Paco Rabanne's Lady Million Fabulous; a charismatic scent comprising sparkling mandarin, fresh pink pepper, and flamboyant tuberose. Its bottle is decked out in a daring gold accompanied by a sun motif sure to add pizzazz to any vanity.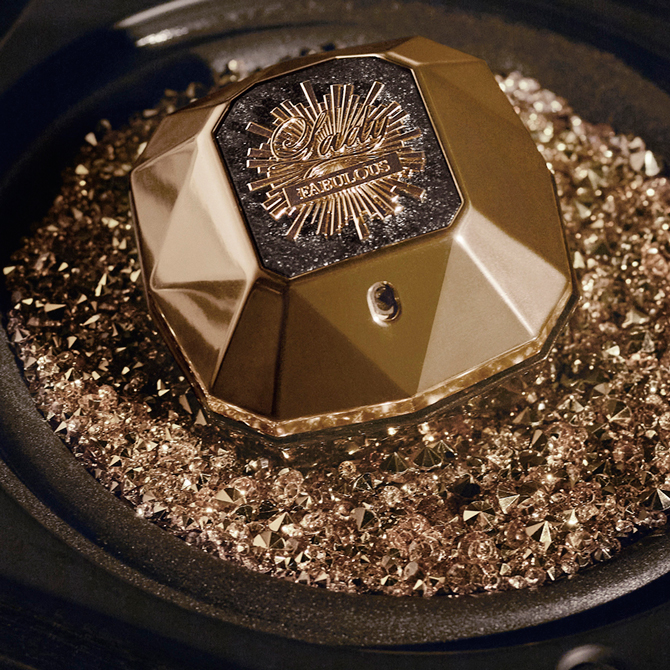 March
Jo Malone Blossoms Collection
March marks the arrival of two new fragrances to the brand's beloved Blossoms range: Yellow Hibiscus and Red Hibiscus. The latter is the first of its kind, a Cologne Intense variant which promises a more vivid olfactory impression. Its unique blend comprises sensual notes of ylang ylang, vanilla, and jasmine sambac, while its cousin veers more towards the light, floral variety thanks to the inclusion of white musk and benzoin. And that's not all to look forward to from Jo Malone this month…
Jo Malone Sakura Cherry Blossom
Indulge in cherry blossom fever with this light, sparkling fragrance; an amalgamation of bergamot, rose, and Sakura housed in a pretty pink vessel. The next best thing to, well, an actual plane ticket to Japan? We say so. Spritz liberal amounts on as you tour the Gardens by the Bay cherry blossom viewing exhibit — all the better to immerse yourself in the experience, right?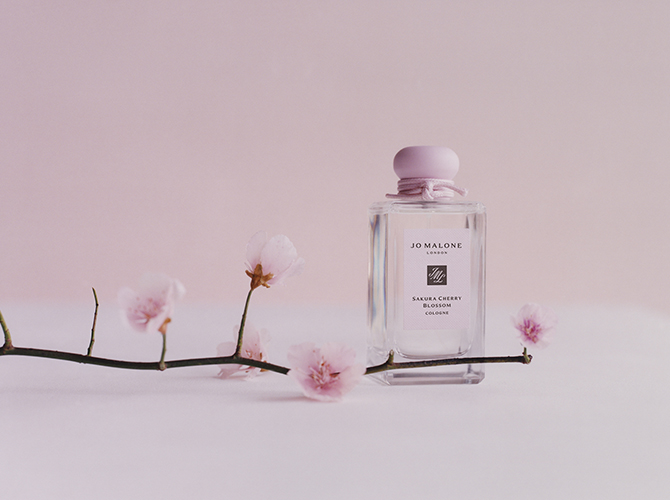 Carolina Herrera Very Good Girl
It seems the fashion house isn't quite done with expanding upon the Good Girl family. Its latest entrant: Very Good Girl; a fruity-floral scent designed for the contemporary woman of today — one who isn't restricted by a "binary interpretation of femininity." Hear, hear. This translates to the creamy and powdery nuances of rose, mingling with hints of vetiver and warm vanilla.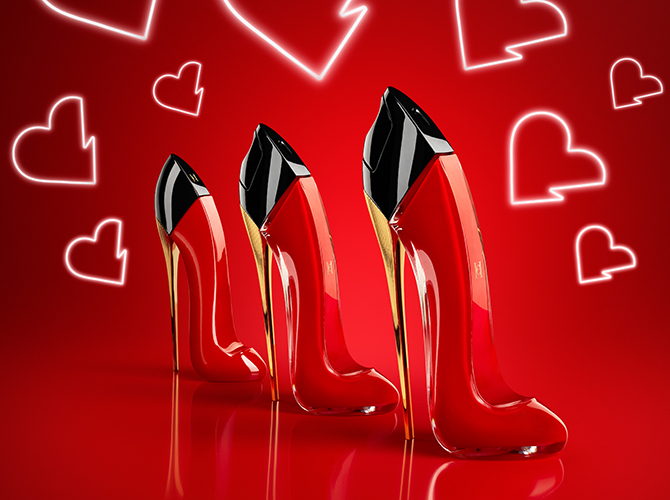 Estée Lauder Beautiful Magnolia EDP
We trust you've spied the stunning pictures from the brand's campaign featuring latest Bond girl, Ana de Armas. Much like the actress, this is one perfume bound to leave you spellbound. Described to contain a "hypnotic blend of lustrous notes," it incorporates magnolia blossom, water lotus, and Turkish rose to emit an unforgettable and radiant aroma. A unique blend, indeed.
Salvatore Ferragamo Intense Leather Eau de Parfum
It's hardly practical to sport a leather jacket in Singapore's relentless heat — still, that's not to say you can't emanate the fabric's musky, sensual scent. Salvatore Ferragamo gets it, evidently, with the release of their latest Intense Leather EDP. Mandarin, pink peppercorn, and oakmoss allows you to reap the benefits without having to suffer a heatstroke. Win-win, we say.
February
Louis Vuitton Étoile Filante
It's not easy to craft a product that fully encapsulates the essence of a sun, but Louis Vuitton's latest fragrance sure comes close. The work of famed perfumer, Jacques Cavallier Belletrud, its radiant-yellow flacon houses a scent comprising osmanthus, marigold, and sun-ripened strawberry. As with the "ball of fire" it draws inspiration from, this perfume likens itself to a symbol of joy and gaiety. Apt, indeed.
Penhaligon's The Inimitable William Penhaligon
The eponymous Mr. Penhaligon finally gets his time in the spotlight. It is a scent that conveys the rich story of the brand's history; a tale of a Cornish barber who travelled to London to open up his very own perfumery. This translates to a majestic olfactory journey that smells of vetiver, cedarwood, bergamot, and the like. In short: an earthy, oriental blend both stimulating and comforting.
Chloé Vanilla Planifolia
Temptation and seduction come into play with the fashion house's latest aromatic addition. Mixed up by budding perfumer, Quentin Bisch, it features spicy orchid notes that interplay with vanilla; a multi-faceted bouquet reminiscent of a flower as it comes into full bloom. How tantalising. Snap it up — or, if it's not up to speed, try the other two additions titled Papyrus (woody) and Tuberosa 1974 (velvety, floral).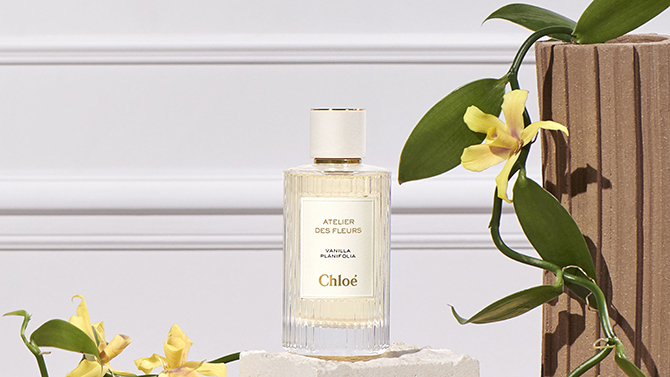 Boss The Scent Pure Accord For Him & Her
V-Day might be behind us, but that's not to say you can't still express your affection for your S.O. We suggest new-age complementary fragrances that reflect the modernity of relationships today; a high-bar reached by Boss's latest couple perfumes. The Scent Pure Accord is described as a "luminous" duo that straddles the fine line between softness and strength, epitomised with exotic Maninika flower and sensual musk.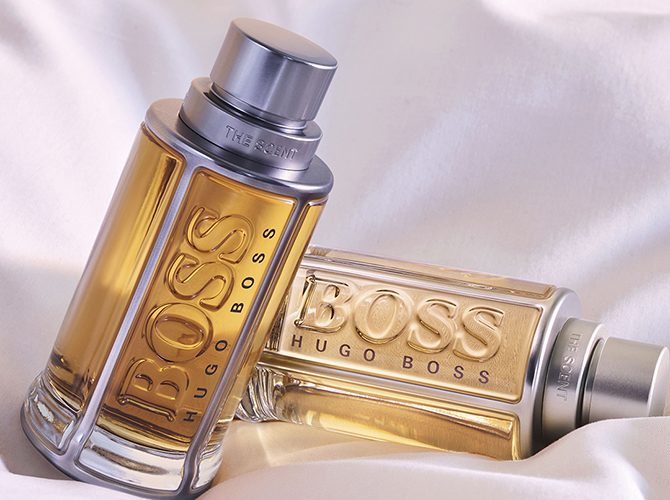 Kilian's The Liquors
A new olfactive family has emerged, including two new scents named Angels' Share and Roses on Ice. The former is inspired by cognac, the latter by gin; ideal fragrances that capture the fleeting moment "when the mood gets lit and extravagance sets in." Hey, the pandemic might have put a damper upon recent celebrations, but who's to say you can't bring the party with you, right?