The BMW 1 Series is potentially the German brand's least talked-about car — usually beaten in conversation by its X-range siblings, and the 3 and 5 series — but it is a fierce ride that holds its own. The attractive hatchback has always boasted a sporty, sleek exterior, coupled with a seamless drive that makes zipping around the city a stress-free task. Bonus points for the fact that parking this beauty and navigating tight corners is doable even for a novice. Let's be honest, Singaporeans (and residents of Singapore) are all getting from one destination to another in the quickest time possible.
The latest iteration of the 1 Series, launched last year, is significantly different from its predecessors. It takes pizzazz and practicality to the next level, bringing to the focus BMW's front-wheel-drive architecture, which combines driving pleasure with high levels of safety and a substantial increase in interior space. While its previous rear-wheel-drive layout appealed to purists, it undoubtedly compromised back seat and boot space. The 1 Series now matches its rivals Mercedes and Audi in terms of cabin space and packaging, which some might call long overdue.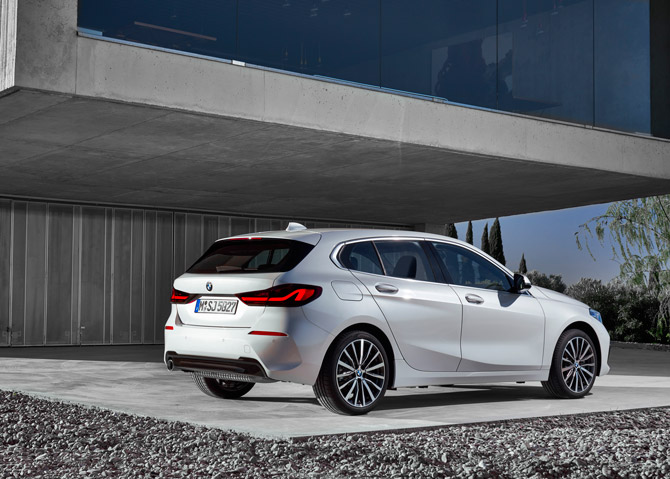 Needless to say, with shared systems as MINI, who have perfected front-wheel-drive architecture a long time ago, the ride is easy yet powerful. It climbs effortlessly on slopes, eases beautifully into tight parking lots, and has a decent enough suspension. BMW's baby remains a handsome ride — it is slightly wider and shorter, embodies a stronger presence with a larger kidney grille, and boasts a fresh set of slanted headlights that give the car an almost youthful look.
Slide in and that's where the difference truly matters. It has more than enough wiggle room for three average-sized adults in the back seat — a vast improvement from its predecessor, thanks to the front-wheel-drive shift. If exact numbers are your thing, there is an a full extra 33 millimetres of kneeroom and 13 millimetres more elbowroom for back seat passengers, which means pigging out on that late-night drive-thru meal doesn't have to be a cosy affair. Those in the front seat are even further apart — perfect if you want to GrabHitch someone with your new car.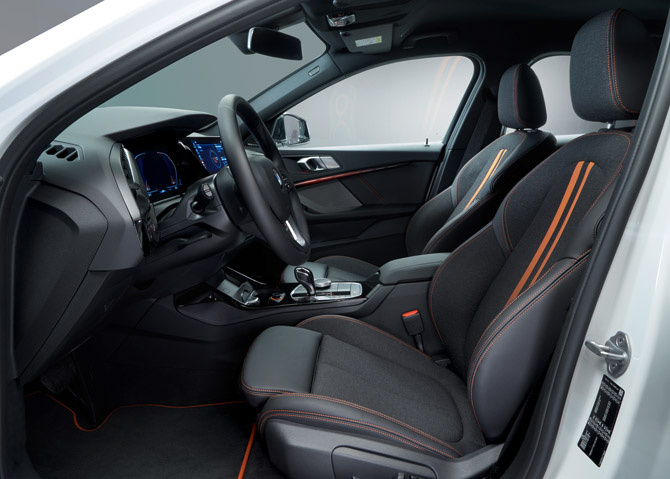 Your clever personal assistant – BMW's answer to Mercedes' MBUX System — will efficiently carry out your commands much like a German Siri or Alexa. Apple CarPlay and a smartphone charging pad also add to what driving in today's digital age should be like. With the option of a panoramic sunroof for the first time, many more will certainly find their sweet spots here.
For more information, visit BMW.