2019 may have just begun, but it's already shaping up to be a great year for great-looking automobiles.
Running the gamut from compact hatchbacks all the way up to full-sized SUVs and even a mid-sized electric SUV-ish hybrid, the automotive industry has got you covered.
BMW X4
Broadly speaking, we tend to think of SUV-coupes as pretty obnoxious things. Way too large to be sporty and having way too many sporting pretensions to be truly practical. But if there was one coupe-SUV that could change our minds, it would the BMW X4. It's at once slinky and beefy, with an absolutely enormous grille flanked by angry, squinty headlights. But why it's possibly the least obnoxious of the SUV-coupe breed is how it doesn't fully subscribe to stereotypes. The X4 is clearly the sporty counterpart of the X3, but doesn't take any 'cheap' routes to sportiness, such as simply taking the X3 and squishing it down. And we're rather big fans of its cute notchback tail.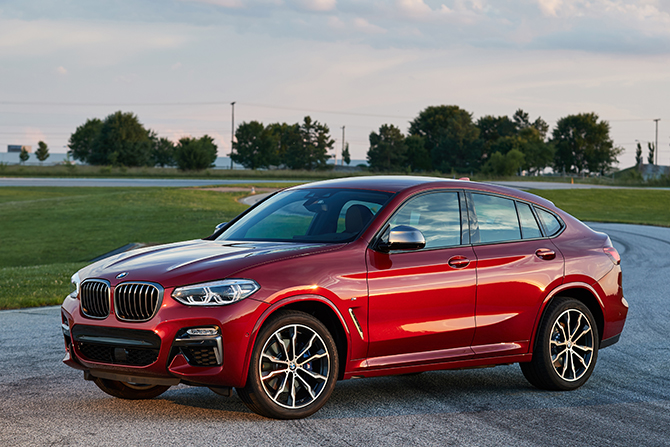 Lexus UX
You don't need to cast your mind too far back to know when Lexus made cars that weren't exactly on the cutting edge of design. While that impression has been slowly rehabilitated in the past few years, with the launch of the LC grand tourer and NX compact SUV, perhaps its newfound youthfulness is best crystallised in the UX. Slotting in below the NX as a compact crossover, the UX is clearly not the Lexus your grandfather (or more accurately, his chauffeur) drove. Razor-sharp creases on its flanks, an angular rear end with wraparound taillights and matte black panels above its wheels mark it out as a vehicle for the up-and-coming urbanite. A Lexus whose design people are truly getting excited about. Now that's something you couldn't say even just a decade ago.
Mercedes-Benz C-Class Cabriolet
The styling team at Mercedes-Benz has been on a bit of a tear recently, and judging by what's in the line-up at the moment, it seems they can do no wrong. Granted, the C-Class Cabriolet here isn't a new model, as it's just a mid-life refresh that has received some minor tweaks to its styling. And yes, it looks barely different from its predecessor, but we argue no big changes needed to be made anyway. It's still elegant and looks fitting upmarket, no easy task when it comes to small convertibles like the C-Class Cabriolet. We particularly love its curvy flanks and rounded rear, making it look like a luxury yacht when its top is lowered. But more importantly, it's still one of the most affordable routes to open-top motoring.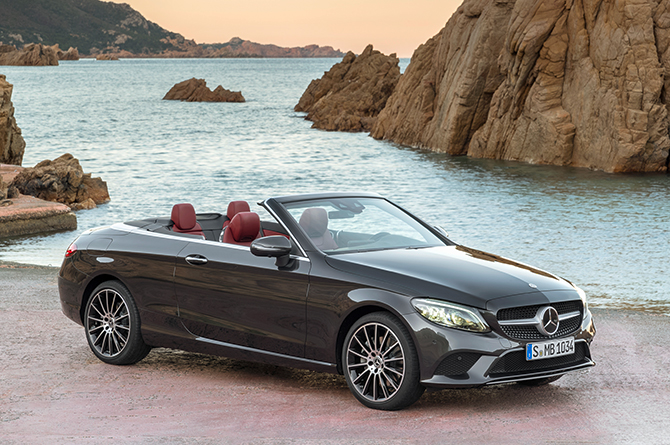 Range Rover Evoque
The second coming of the car that catapulted the Range Rover brand to the height of cool. If you can believe it, the first-generation car is now eight years old, but its design still looks relevant today. So, it would stand to reason that Range Rover didn't do much to mess with the Evoque's looks. Some new features include door handles that fold flush with the body when the vehicle is in motion and copper-coloured accents sprinkled throughout its body. If all that looks familiar, it should, because many of the above elements were already introduced a year or so earlier with the Velar. In fact, the new Evoque looks like a downsized Velar. Not the most original, but if you ask us, any car that looks like the Velar is a very good thing indeed.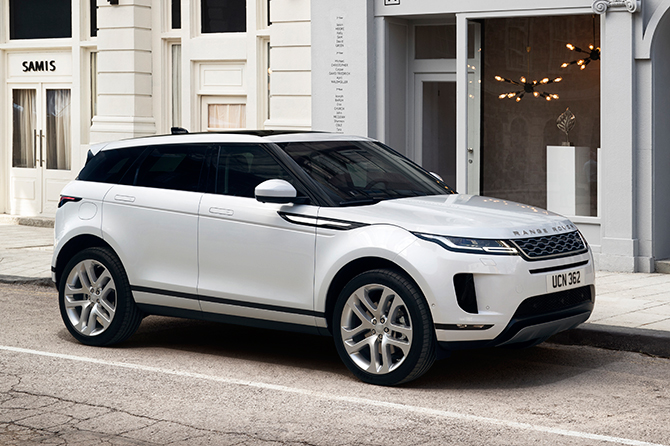 For more motoring stories, click here.