It's a new year that brings along great optimism, and that extends to cars as well. While there will no doubt for even more superlative cars set to make their debut in 2019, they probably won't be here until at least two years out, at the earliest.
And you know how much we hate waiting. So, to that end, we've compiled a list of some cars that are set to land here in 2019 (and a couple of years beyond that) that we'd like to drive. 
Now, for preference. 
Alpine A110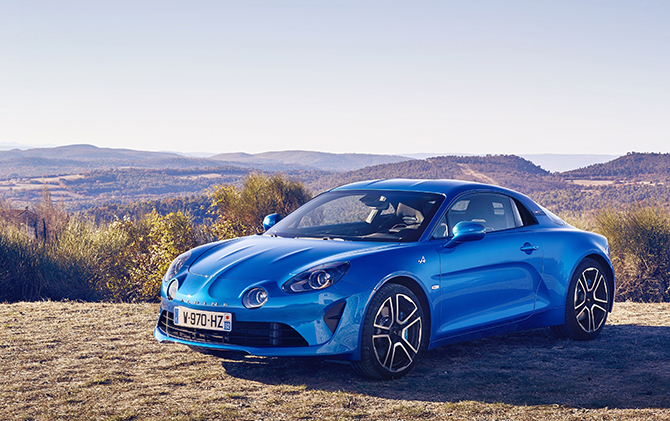 More than the reappearance of a brand and a model badge long since thought to be extinct, the raison d'être (never a more appropriate time to use this phrase, since the A110 is French) also resurrects an automotive concept long thought to be dead.
That is, it has relatively modest power (just 252hp), but makes up for it by being incredibly light. It tips the scales at just 1,103kg, and if you need some context for that number, a modern full-sized SUV can easily weigh twice that.
A mid-engined setup also means this two-seater coupe promises plenty of natural balance and driving pleasure, along with the legendary levels of suspension comfort/control we've come to expect from a sporting Renault (the French carmaker has owned Alpine since the early 1970s).
If you can't already tell, we're champing at the bit to drive it, and local Alpine (pronounced al-peen) dealers Wearnes Automotive will be launching it later this week at the Singapore Motor Show.
BMW iNext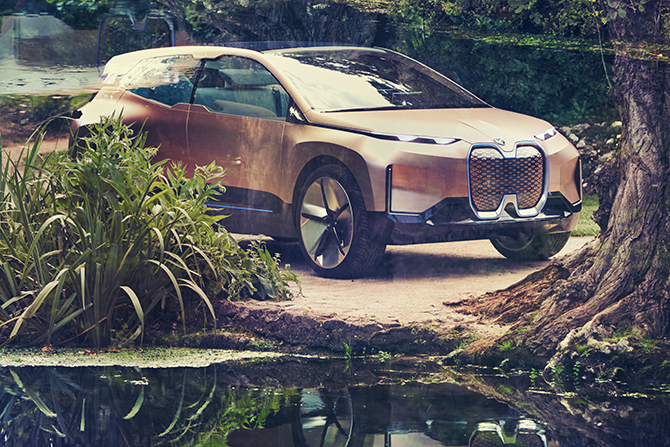 Don't be too put off by the BMW iNext's rather... challenging mien. There's a fairly good chance that a number of its more exaggerated features, such as the extra-slitty headlight cluster and monster 24-inch wheels will be toned down once it hits production lines in 2021. The 'floating' roof design and reverse-hinged rear doors should make the final cut, however (or at least, we're very much hoping it will).
But the more interesting thing happens on the inside. As with the current i3, the iNext will feature plenty of natural materials, the idea behind it being that BMW wants to turn the cabin of its upcoming SUV into "a comfortable and fashionably furnished 'living space' on wheels".
Massive window surfaces let in plenty of light, with the pillarless cabin and flat floor giving the impression of even more space. The iNext makes even the most luxurious limousine look like a claustrophobic dungeon cell in comparison.
It's less of a car than the lounge area of a fashionable studio apartment, with the centre console resembling a coffee table and the expansive, bench-style rear seats upholstered in textured cyan jacquard fabric. If only our own apartments looked this good...
Lamborghini Huracan Evo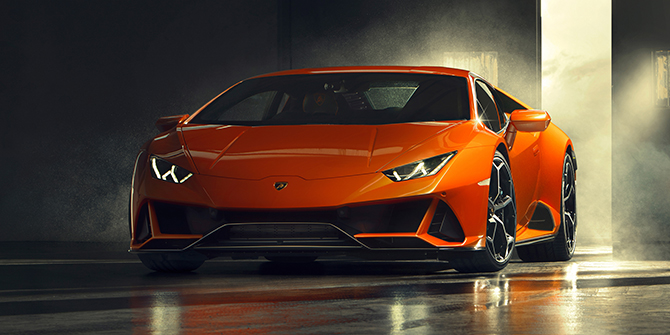 The launch of any new Lamborghini is always a cause for celebration, so when said raging bull has a bloodline as illustrious as the Huracan, it's cause for double celebration.
If you want to be cynical about it, you could call the Huracan Evo a mere nip-and-tuck for a car in need of mid-life refresh, but the story doesn't just end with cosmetic changes. Sure, there'a new front and rear spoiler, plus new 20-inch two-tone wheels unique to the Huracan Evo, but there's so much more to the car than simply new looks.
An engine lifted almost wholesale from the completely lunatic Huracan Performante powers the Evo, along with the high-mounted (very loud) exhaust. New software for its all-wheel-drive, all-wheel-steering systems also has predictive functions that can anticipate what's coming up next, pre-conditioning the chassis the corners ahead.
You might also be wondering if you can get the Huracan Evo in that exact shade of orange pictured, and the answer is yes. Yes, you can. Just call up Lamborghini's Ad Personam customisation service when you order your Huracan Evo and ask for Arancio Xanto.
Land Rover Defender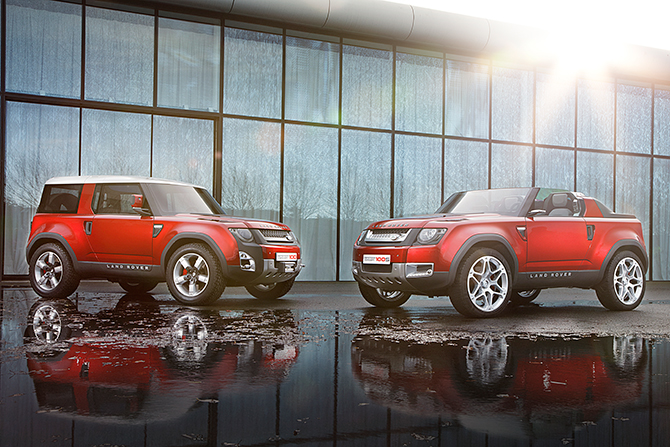 Two years ago on 29 January, the world stopped turning.
... Well, for the Land Rover Defender, at least. Because that's when the little off-road truck that could finally ceased production after 67 years without a replacement in sight. Actually, that's not entirely accurate, because Land Rover showed off the DC100 (Defender Concept 100) concept cars in 2011, but were tacitly mum on whether it would be put into production.
Until last month, when a heavily camouflaged, suspiciously Defender-looking vehicle bearing the hashtag "best4x4xfar" (best four by four by far, geddit?) on its flanks made an appearance on Land Rover's social media channels. There was also a short message accompanying the video teaser telling readers "do not unwrap before 2019".
Bold claim from that hashtag aside, here's what we can infer about the upcoming Defender: it'll be as boxy as its predecessor was, and still have impressive terrain-stomping abilities. But we also know it'll be built on modern mechanical underpinnings which should mean that in addition to that, it'll also be as capable on tarmac.
Please, Land Rover, stop teasing us and give us the new Defender already.
McLaren Speedtail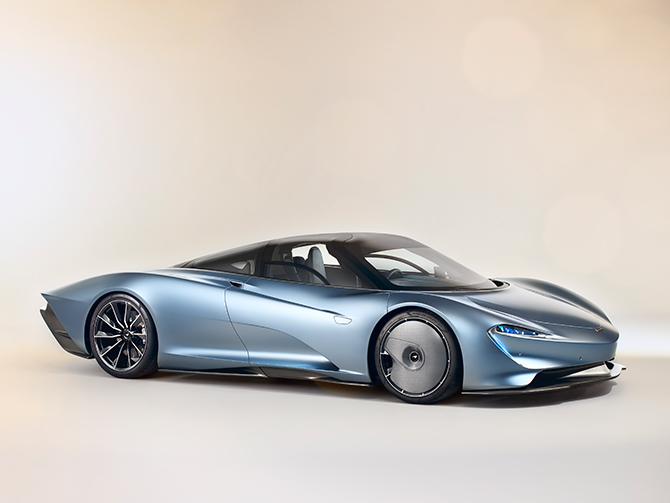 McLaren says the top speed of its Speedtail "Hyper-GT" (with its three seats and central driving position referencing the legendary F1 road car) is 403km/h. Which is a insane speed by any stretch of the imagination and even more so when you consider that's a third of the speed of sound.
How the Speedtail achieves such ludicrous speed is partly down to its its petrol-electric hybrid powertrain, which gives the hypercar a power output of 1,050hp. McLaren also says its 0-300km/h acceleration time is 12.8 seconds.
As with its top speed, that acceleration is insanity in isolation, but made all the more impressive when you think about it. Up until very recently, an average car would struggle to hit 100km/h in that time, let alone reach even a 200km/h top speed.
Needless to say, the Speedtail is exceptionally rare and stratospherically expensive. Only 106 examples will ever be built, at a cost of £2.1 million, which should rule out the chance of us ever driving one... unless of course we get adopted by one of its 106 owners.