A typical test drive might ensue a regimental visit to the showroom, followed by an employee or salesman hopping in with you for a ten-minute drive around the neighbourhood. Standard stuff. But recently, we chose to switch things up with the ŠKODA Superb, at our fourth anniversary celebration, Buro. Beach Club where we took over Tanjong Beach Club for a full day. It was a fulfilling Saturday of many activations: Those in attendance did yoga by the shore, scored tips from beauty masterclasses, and more importantly, took the sleek ŠKODA Superb out for a spin. Well at least, Munah Bagharib and two other Buro. Singapore readers did.
First impressions: A black beauty glistening under the glare of the sun. It is after all, if we can so boldly claim, the sexiest model from the fleet of ŠKODA cars that debuted two years ago with its showstopping comeback. The drive was an absolute pleasure, and not just because it gave us life-saving shelter and formidable A.C. strength after many hours on the sandstrip — but because of its feathery steering and swift angling, which made it a joy to cruise around the curvature of the lanes along Artillery Avenue. There was also a decent amount of space to chill out within, unlike some sedans that incited a little claustrophobia. A noteworthy mention to the boot as well — where you can probably fit three huge suitcases and more. Below, read more test drive afterthoughts:
Munah Bagharib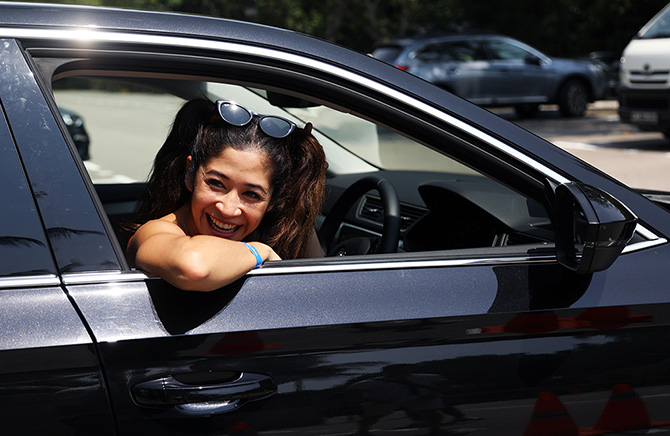 "I loved cruising down Sentosa in the ŠKODA Superb. The car was some kind of smooth and had amazing suspension — the epitome of a smooth drive. Along the way, there were many humps and bumps but I felt that I was gliding over all of them. I liked the steering alot because it's sensitive yet steady. Taking sharp turns on the car felt very sturdy, almost like you're floating past the corner."
Russell Lee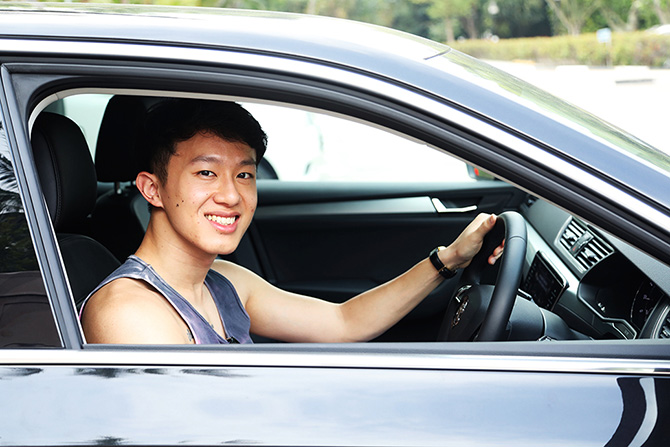 "It was really spacious for a sedan. I was pretty impressed by the quality of the drive. The engine was quiet and smooth all at the same time. Another key feature that caught my eye was the interior, that was clean and angular. Especially the touchscreen interface, which had a luxurious feel to it. "
Snow Li Xue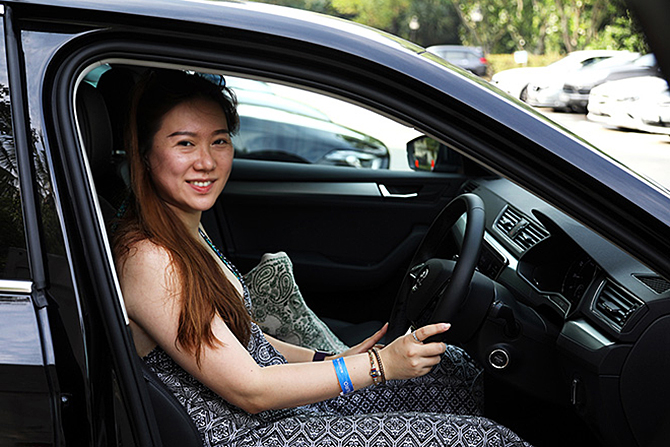 "The drive around Sentosa meant that we didn't have to face multiple stops at traffic junctions, which made the experience relaxing and enjoyable. The car also cooled down really fast, despite being parked under the hot sun —credit to the strong blast from the air-conditioning. While the engine was powerful, I have to give a mention to the brakes. It was really sensitive — that all you needed was a light tap just to slow down the vehicle. The seats were especially comfortable with a good amount of legroom, given that my tall and muscular friend was sitting happily at the backseat."
For more information on the ŠKODA Superb, click here.