The Lamborghini Urus is a car close to Matteo Ortenzi's heart. That's because the current CEO of Lamborghini Asia Pacific, who took over the role from outgoing CEO Andrea Baldi in April last year had a hand in its development.
Ortenzi joined the carmaker in 2004, a pivotal time for the company, as that was the year the 'Baby Lambo' Gallardo hit the market. Prior to that time, Lamborghini was a company that was selling below 500 cars a year (it was 297 in 2001), a far cry from today, with it increasing that number tenfold in 2018, with 5,750 cars delivered.
That number is only set to increase further, with the launch of the Urus, the car Lamborghini calls an SUV with the heart of a supercar; a contradiction in terms if there ever was one. "Everyone [in the company] was in love with it, but it definitely wasn't an easy car to develop," said Ortenzi.  
Needless to say, we took the opportunity to pick his brain about his favourite Urus details, from one of the people who made the car a reality, a car that Ortenzi says that makes no compromises between practicality and Lamborghini-ness.
THE BRAKES
"The big issue with building a sports car, and the Urus is a sports car, is striking a balance between all its aspects. It's not enough to build a very powerful car that gives you a great feeling at full throttle, this is nothing. Weight distribution, braking, acceleration, the engine and the gearbox... everything has to work together perfectly. For me, the astonishing thing about the Urus is its braking power. You don't expect such a big car to stop this well."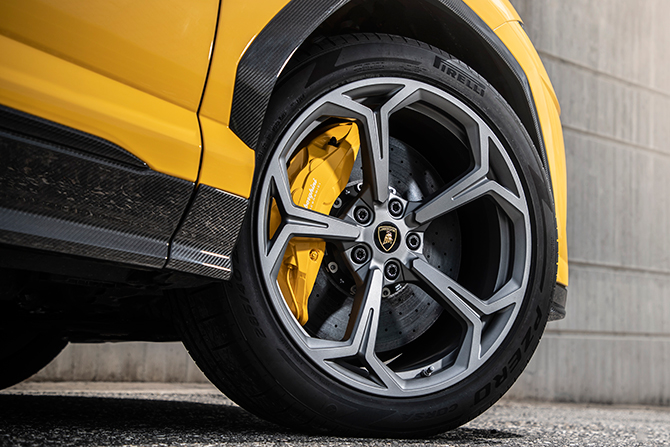 THE TAMBURO
"The Tamburo [the centrally located levers that control the Urus' driving characteristics] is a signature of the car. It's the first thing your eyes alight on when you get into the Urus. It was done deliberately to show off the car's versatility, and yes, it's not in any one of our other models. Here we needed something more, more than what we have on the Huracan with Strada, Sport and Corsa, because the Urus gives you more possibilities. With Terra, Sabbia and Neve (dirt, sand and snow), you immediately get the feeling the car is able to do more. The Urus also has an Ego mode that allows users to control the suspension, exhaust and powertrain. This gives drivers a feeling of freedom and so, it was important from a design standpoint to give these features prominence."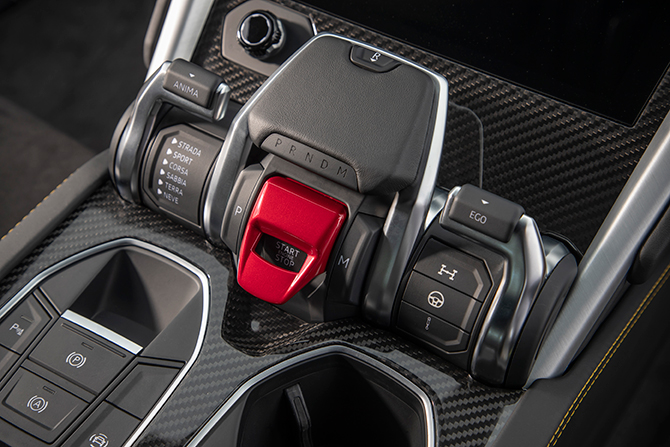 THE EXHAUST PIPES
"Certainly the Urus is a different sort of Lamborghini, but it still has to feel like a Lamborghini when driving it. I think the rear-end design makes the car look powerful, but it's the exhaust system that underlines that feeling. I'm a pistonhead, so I'm in love with power and the noise of the engine."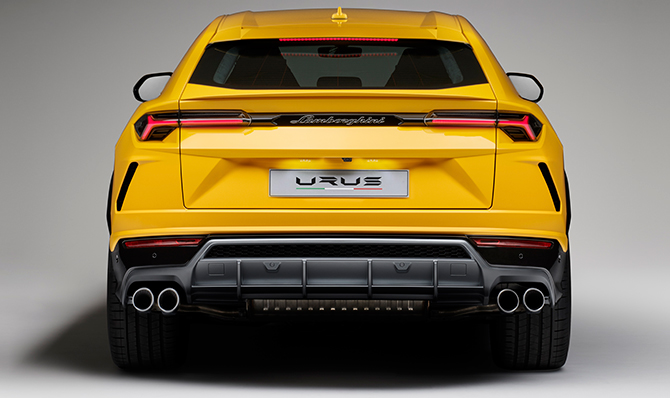 For more motoring stories, click here.