From beginner to intermediate, Uppercut's offerings will accommodate every boxing enthusiast out there
Aqua boxing has got to be the chart topper of Singapore's #fitnesstrends2018. And it's about to get even more popular. Spearheaded by eight zealous fitness buffs, we herald the newest entrant to the arena of our time — Uppercut. Built on a familiar concept of combining workout, music, and lifestyle elements all in one space, the stylish boutique studio stands out with its range of classes. While most boxing boutiques pride themselves on offering that one "suitable for all levels" boxing class, Uppercut offers an appealing alternative, catering to the different levels of boxing enthusiasts. Novice or experienced, here are the three types of classes which will draw you to this new non-combat ring.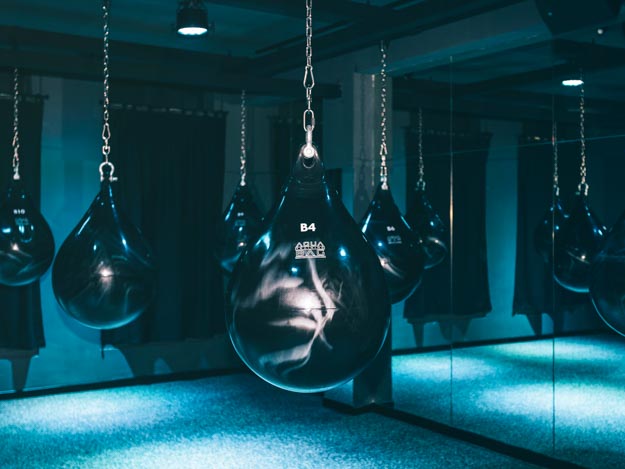 1. Undercard
Perfect for beginners with no experience, Undercard is a 50-minute foundation class which focuses on developing a basic skill set. From proper form to flawless footwork, and the six basic boxing punches, a mandatory 15-minute introduction will give you newbies the lowdown on how get started. Dark lit studios won't be the only thing ameliorating your novice discomfort.  
2. Overthrow 
Got your basics right and ready for the next challenge? Overthrow is here to put your strength and stamina to the test. A dynamic 50-minute burnout class catered for the more experienced, Overthrow mimics a 12-round championship bout that focuses on enhancing knockout combinations whilst incorporating an extreme endurance-strength workout. Definitely not for the faint-hearted.
3. PT Sessions 
Looking for a more focused, targeted regime? Sign up for the one to one or one to two ring sessions that will work on your pad work, speed, footwork, and coordination drills to meet your individual goals.
Go ahead, choose your poison. You won't get to escape the blood-pumping HIIT exercises here. Think mountain climbers, burpees, kettle bell squats, and planks of unimaginable variations – all interspersed between those knockout throws. Further powered by a galvanizing soundtrack of hip-hop, EMD and House, get ready to send your heart rate rocketing and adrenaline rushing in this slick enclave.
THE SPACE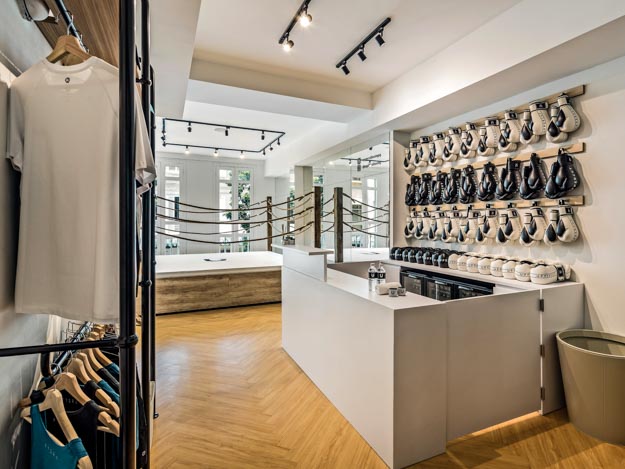 While most of the magic is happening at the core, the periphery offers its fair share of enticing corners. Gone are the days of lugging your portable chargers around; some of the 30 lockers at Uppercut are equipped with phone chargers to give your indispensable companion a little recharge while you get your own power up. A little to the side sits a hand wrap roller, making the post-training rolling up of hand wraps just that much simpler.
Conquered your class and want to bask a little longer in that post-workout "endorphinated" air? Grab a drink and hang by the edges of a vintage-looking boxing ring.  The studio's space may be a little tight, but this centrepiece sure offers a cosy retreat for all you sweaty, deserving hardworkers to unwind. 
Saturated as the market might be, Uppercut is definitely a space not to be missed.
Book a session with Uppercut today.