Where we dined this week...
Apollo Coffee Bar
Serangoon Gardens finally has a token café to rave about and it's an establishment following the successful string of a few beloved coffee joints — namely Lunar, Columbus, and Atlas. Essentially, an astro-themed entity with a common thread of serving good coffee. Its newest spacey mission, Apollo has landed and it packs a mean brunch menu, as well as moreish plates extending towards dinner service. With a clean hue of white washing the walls and familiar leafy botanicals here, the space hones an inviting façade that you might remember seeing in other well-loved cafes on our shores. Apollo's food selection runs pretty far — a variation of burgers ranging from breakfast stacks and a meaty wagyu patty, pasta options like their signature risotto, as well as a myriad of sweet treats from French toasts to waffles and scoops of soft serve. We loved that it didn't just offer a bare minimum list of scrambled eggs and toast, but went a little above and beyond. The breakfast burger came bearing buttery soft brioche buns as well as bacon and eggs to complete the meal. Other things we appreciated: Sides like tater tots and curly fries that came with each burger. A standout plate was undoubtedly the pork and pear tartine, which features smoky bacon strips and caramelised pear chunks atop a cushy ciabatta. The French toast also lived up to its definitive standards - moist in the middle, buttery, and perfect with a slab of cream. And of course, like every other lone (competent) café in an enclave, Apollo will get crowded on weekends, so we suggest making reservations before dropping by only to join a snaking waitlist. —JS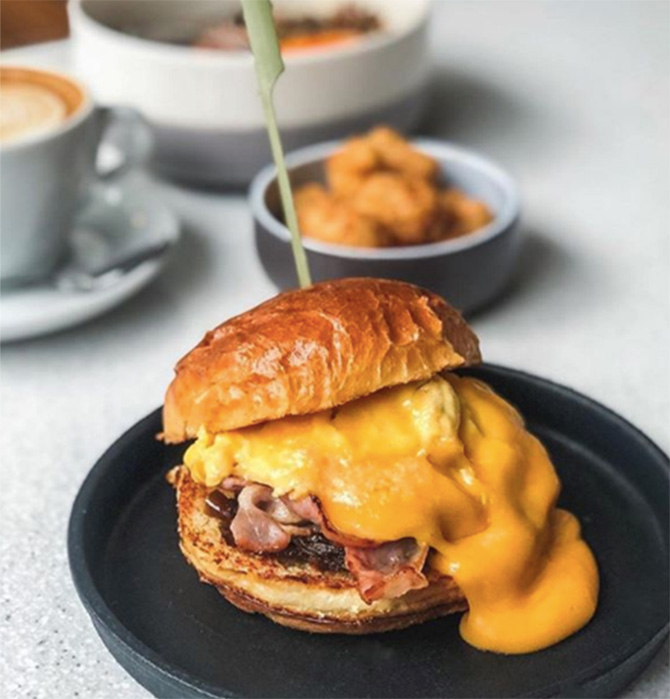 Madame Fan
There's glamour, poise, and just the right amount of chichi at Madame Fan. Through the opulent doors of the Chinese restaurant down on South Beach, comes a place reminiscent of the 1920s. Which also means dining there this Chinese New Year season would be befitting. That alongside a live post-modern jukebox entertainment where you'll be treated to the oldies (and the goldies), as well as current hits. The course menu pulls all the stops with a snazzy list of delicacies to commemorate the auspicious season. Starting from the yu sheng, to which the traditional platter gets a mix of alternative ingredients like crispy silver fish, green mango, and orange peel. Also, premium goodies like lobster, geoduck clam, scallop, salmon, ikura, and abalone for the prosperous factor. A good start to the new year we reckon. A sophisticated trio arrived next that appeared to be the Chinese version of hors d'oeuvres — a crispy duck salad, shrimp spinach dumpling, and a crispy lemon prawn — that we were too pleased to devour within minutes. We also lapped up the lobster soup, piquant and instantly warming, which was visibly nourished with top-of-the-chart ingredients. That's also why the broth tasted so good. A slightly modern interpretation of the Chinese course was portioned to the protein, where thick slices of charcoal grilled wagyu beef came into play. It was cooked to a perfect medium and donned a sticky glaze of savoury and a tad bit of sweetness. Things did get a little heavy from here, but the following dish was worth the excess indulgence. A king prawn vermicelli — wok hei no less — and spiked with cheese as a clever binding agent. We can't deny that this is indeed a meal fit for kings and queens, so to justify the entire feast — this is an annual indulgence the whole family deserves. —JS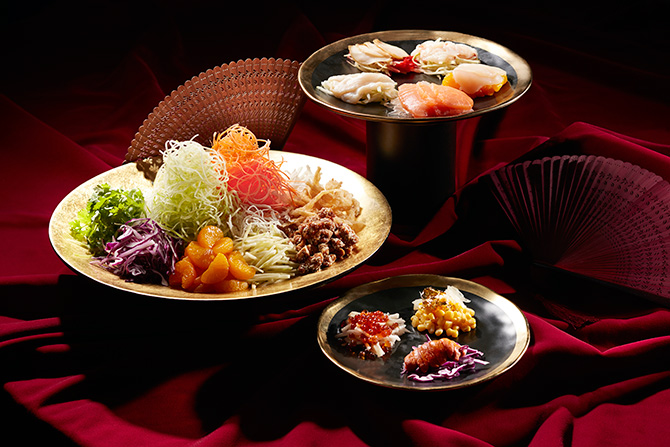 Level 2 The NCO Club, 32 Beach Road, Tel: 6818 1921
Opening hours: 12pm-2.30pm, 6pm-10.30pm
Chopsuey Cafe
This Lunar New Year, Chopsuey Café has curated a celebratory group menu that unites both family and friends alike in the serene ambience that Dempsey embodies. Starting from 13 January to 8 February, groups can join in on the festivities by indulging in modern Chinese food renditions unlike the typical dishes we see at reunion meals. Whether you are coming in a smaller group of four to six people or a larger group up to seven to ten people, Chopsuey Cafe has got you covered. With two set menus, both smaller and larger groups get to enjoy unique combinations with bold inventive flavours. What is the first order of business you ask? The ceremonial lo hei toss, of course. Chopsuey has incorporated their own unique twist to this timeless tradition — replacing the typical ingredients with nutrient-dense foods including trout, kale, celeriac, sprouts, wild rice, and many more healthy accompaniments. That, coupled with a refreshing homemade dressing. Next up, a piquant soup of young coconut and king prawns — resulting in a sweet combination that felt almost like a dessert. For some heat, look to the tamarind king prawns, that dabbled with a dark savoury sauce, amping up the bold flavours. Other interesting adaptations include the choice between crispy orange beef ribs or white pepper espresso ribs. If we had to choose, we would go with the former — simply because it was conveniently broken down to bite-sized pieces, and amounted to a delicious side snack between the other dishes. The highlight? It had to be the claypot fried rice, which bore a chockful of ingredients — namely bok choy, Chinese sausage, water chestnut, and fresh herbs tossed in the almighty wok hei. Also, props to the braised and blackened cabbage, that truly reminded us of home, and glossed over the fried rice like the perfect match. For a sweetener, and a digestive boost (God only knows how much we need it), their ginger root tea was decently potent and packed a serious punch. The kind our mothers would appreciate. The rice balls within were also a good bonus to chew on. —NK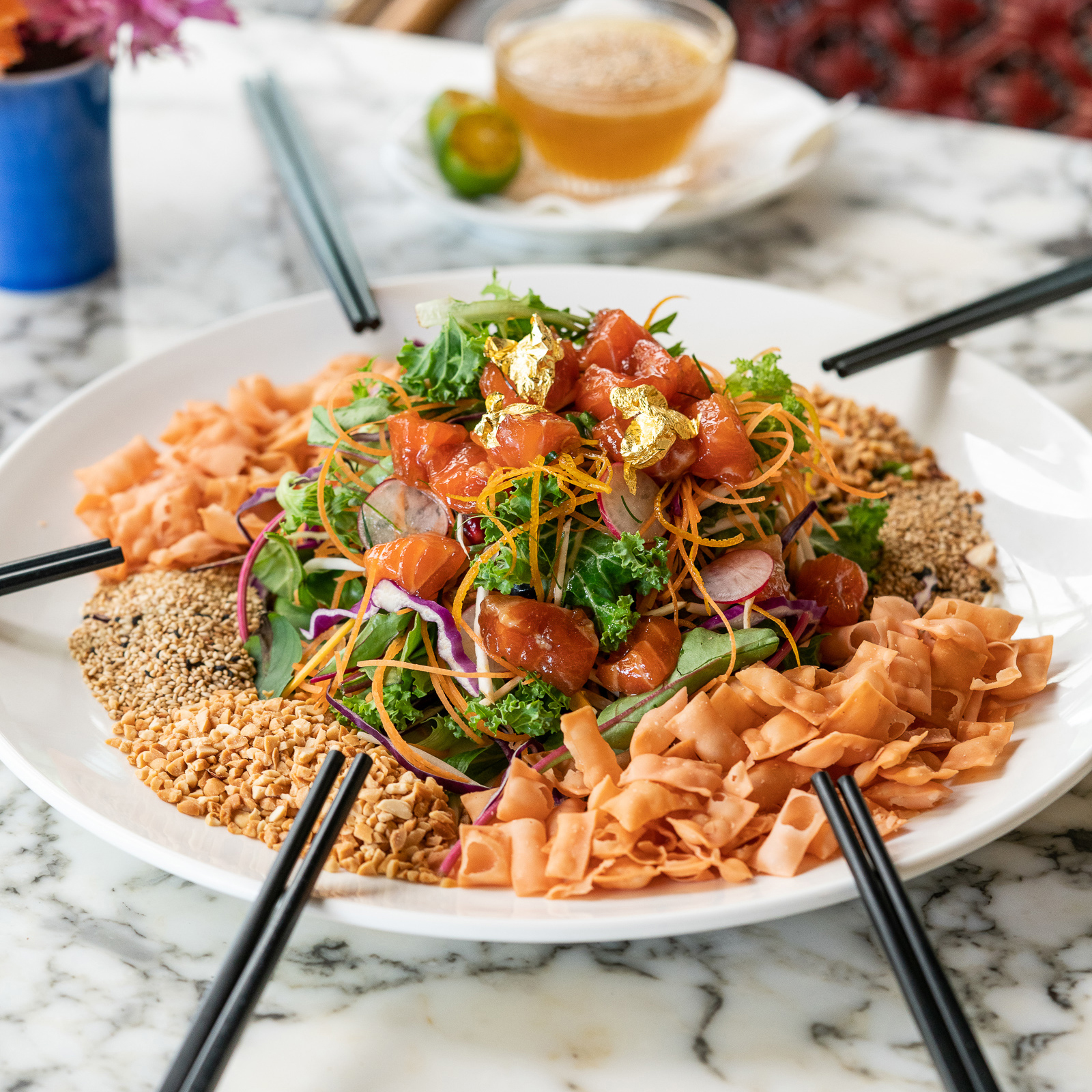 10 Dempsey Rd, #01-23, Tel: 6708 9288 
Opening hours: (Mon-Fri) 11.30am-11pm, (Sat-Sun) 10.30am-11pm
Where we're looking to dine...
CÉ LA VI Sky High Circus
CÉ LA VI isn't just a place where grown-ups have all the fun. Yes, it can also be about the kids — with Sky High Circus, happening this 12 January. Singapore's leading child entertainment group, Evolve Arts will be there to host a jungle adventure to keep the kiddos busy. As the adults can watch on — hands-free — tucking into dishes from the a la carte menu.
Sky High Circus will take place on 12 January, Sunday, from 12pm to 3pm. Ticket prices for children are $20++ pre fixe brunch and $30++ for entertainment charge. Adults can get complimentary entry by making their reservations via CÉ LA VI. Call 6508 2188 or email at [email protected]
Tiong Bahru Bakery Diner
Tiong Bahru Bakery has opened its latest spin-off, Tiong Bahru Bakery Diner. The inspiration behind this decision was to provide an all-day dinning extension that offers a relaxing change in environment as opposed to the fast-paced nature of the Singaporean society. It's a hot menu that invovles a brand new chef — Paul Albert, a 158 year-old sourdough waffle, and plant-based dishes that pay homage to locally grown produce.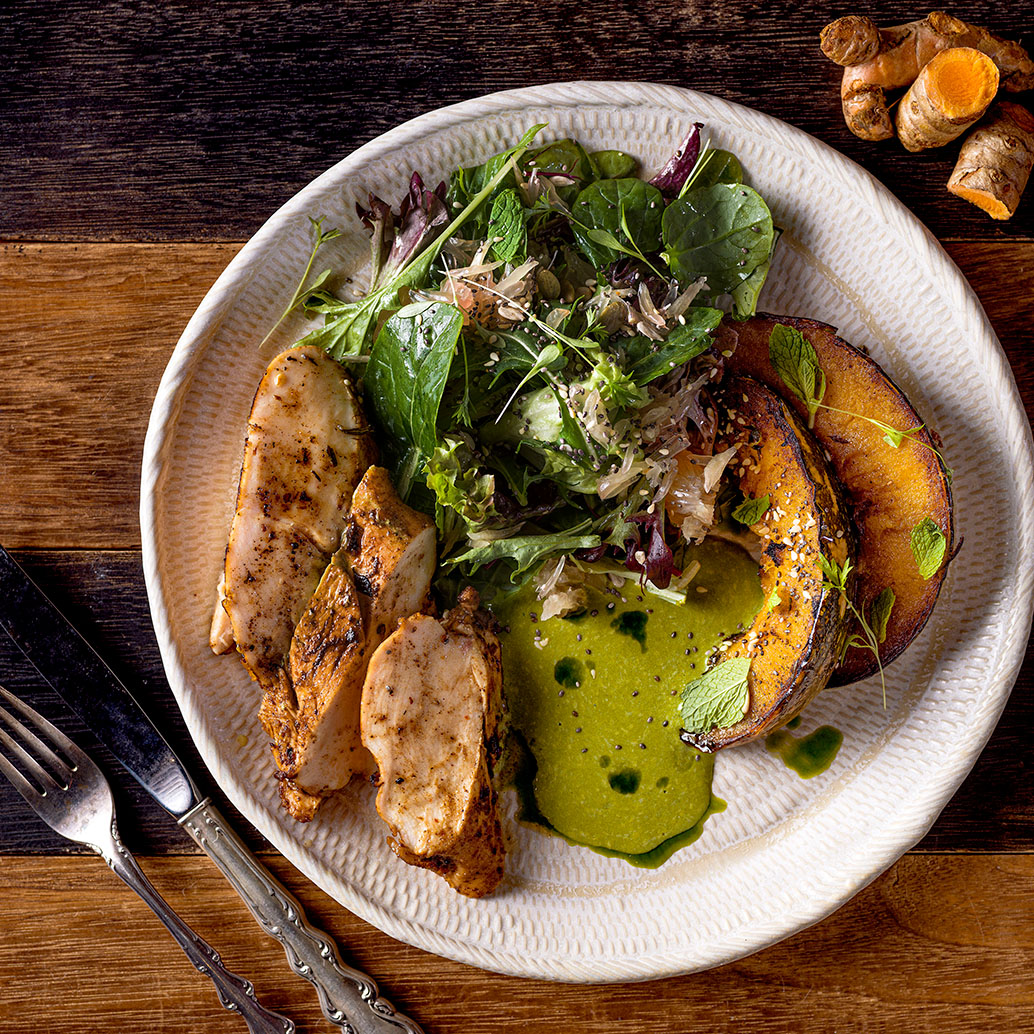 Expect a hot menu coming your way soon at the Funan and Raffles City outlets.
107 North Bridge Rd, Tel: 6877 4866
Opening hours: (Mon-Sun) 8am-9pm