Where we dined this week...
The Gyu Bar
Upon entry into an indigo-dyed dining hall, you can't help but feel as though you've been transported to a mini-Japan (we wish), altogether with the country's famed hospitality service and dining ambience. Especially if you're arriving for The Gyu Bar's new nine-course wagyu omakase, which sounds exactly as exquisite as you would imagine. At a S$238++ premium per person with 24-hour advance notice, you'll be taken along the breadth of Japan's hallowed lands to savour each region's wagyu breed the way they deserve to be tasted. And it's not just the meat that's from Japan. For dinner, guests are invited to select a preferred sake glass from a shelf of many unique pieces of the owners' personal collection and are given a complimentary shot to start the night. As soon as you're seated and ready, the nine-course performance begins. The first course passed lightly with a duo of snacks: Wa Oh Wagyu tartare, served in a crispy cone topped with uni, and seaweed tempura topped with uni and crabmeat. Both delivered on their tasks promptly, setting our palates up for some heavier plates in the meal. The Roasted Wagyu Salad served next provided the first real bite of buttery beef (read: Satsuma Wagyu) that sat pleasantly on a bowl of mixed greens from Japan. Slowly ramping up the appetites, a seasonal platter of four items graced the table. An adorable morsel of temari rice is enveloped by a thin cut of Ohmi Wagyu and lightly torched altogether, drenching each grain with its oils. A combination of deep-fried hotaru ika (firefly squid), cool kanimiso tofu dashi jelly and sweet kumamoto tomatoes followed through subtly. The fifth course saw a rather familiar Japanese delight, Wagyu Katsu with Homemade Curry, but it was far from ordinary. The sirloin cut of the Tankaku Wagyu provided the perfect blend of tender meat within its crunchy katsu pocket for a juicy bite to each mouthful. For the pièce de résistance, three different cuts of beautifully marbled Miyazaki Wagyu were seared to succulent perfection and served unreservedly with housemade tare, pink salt, wasabi and other condiments. Through the entire experience, it's clear that the nine-course wagyu omakase is a dance between the eyes and mouth; the splendidly plated courses display the most tantalising ingredients to feed the imagination while the tender bites of each course sear sensations into memory. One of the rarest wagyu breeds in the world, Sanuki (olive fed) Wagyu, was next for the Shabu Shabu course. Here, the spectacularly marbled thin slice of sirloin transformed into an umami-rich buttery slice of heaven in the flavourful broth. The rich fat of the fabled breed lived up to its reputation as a true wagyu delicacy. Finally, diners get to choose between rice or udon to pair with a lightly-torched Furano Wagyu chuck rib to end the wholesome wagyu tour, with a hot bowl of Hamaguri Clam Soup and a luscious platter of seasonal fruits to finish the meal. —MH
30 Stevens Road, #01-08, Tel: 6732 0702
Opening hours: (Mon-Sun) 12pm-3pm, 6pm-10pm
Canchita Peruvian Cuisine
Dempsey Hill is no stranger to its fair share of trendy restaurants with exciting flavours, and the newest restaurant on the block, Canchita Peruvian Cuisine is no exception. Spanning across two units — half of it themed after the Amazon rainforest and the other half modelled after the Peruvian coast — the expansive area will also double up as an event space for Latin American cultural workshops and salsa dancing (whenever the pandemic restrictions allow, of course). With the goal of bringing authentic Latin American culture to Singapore, chef Tamara Chavez helms the kitchen specialising in classic dishes from Peru — traditional and those cultivated by Japanese and Chinese immigrants. Lovers of ceviche shouldn't miss the Tuna Tiradito, sliced yellowfin tuna marinated in a housemade "Tiger's Milk" — a sauce comprising of lime, ginger, celery, spinach, and green chillis. While the name is unorthodox, the green-hued sauce is the pièce de résistance of the entire dish; it made our taste buds buzz with its tartness. Originally from Mexico, chef Tamara holds tacos close to her heart. Laying on a corn tortilla, the Tacos de Tamara comes with crispy pork belly morsels and pork skin crackling, avocado, black beans, and her signature habanero sauce — prepared with pineapple and onions, which adds a dimension of sweetness to cut the heat down. Like a symphony, the food paired well with cocktails created by beverage consultant Joe Alessandroni. Mixed with dry gin, lemons, green apples and purple corn, the Gin & Chica rounded up each bite like the cherry on top of a cake with a refreshing kick — rinsing our palates for the next dish. —BC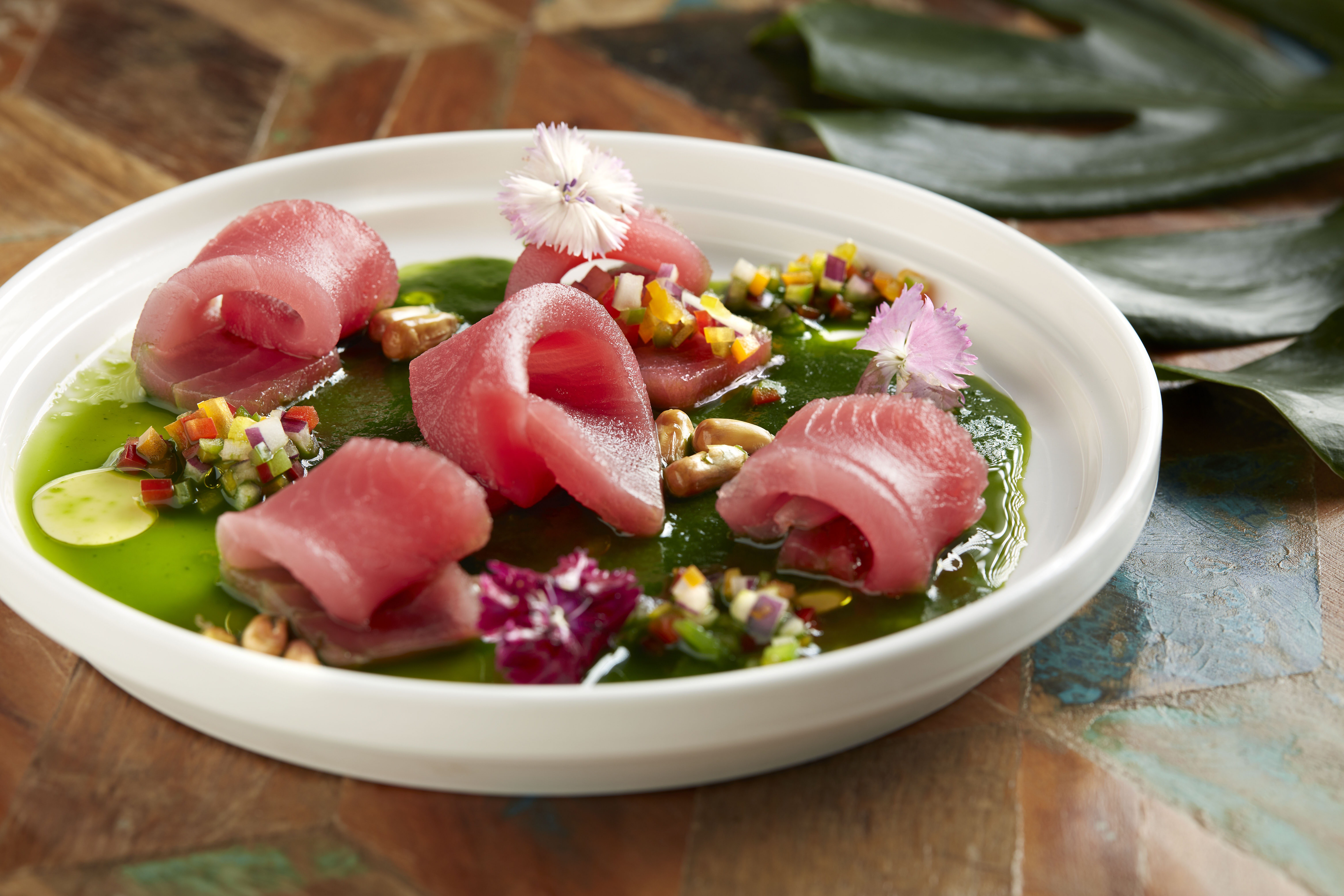 9A, 9B Dempsey Road, Tel: 8028 1994
Opening on 15 May.
Republic Bar
If you've ever wondered what having a drink with Don Draper in his living room would've felt like, you'll want to look no further than Republic Bar. The newly renovated location at the ever-swanky Ritz Carlton Millenia pays homage to the 1960s with a unique twist, boasting an extensive cocktail menu devoted to a narrative of historical anecdotes originating from Singapore, the United Kingdom, the United States of America and Italy; and a curated selection of the finest vintage spirits epoch of the 1960s. Think freedom, expression and individuality coupled with a rich, dark-toned and natural wood bar decor that lets you journey across drinks including the "Mythical Beast" that was once spotted in Singapore, the British designer behind the "Mini Skirt", the Space Race that inspired "Stardust" and how Ferruccio Lamborghini went from making tractors to "Miura" — the first super car. Additionally, if you're feeling extra bougie and have a date to impress, the bar also offers six unique Home Bars, where you can re-enact the authentic residential experience 60s of a dinner party, while the bartenders shake up vintage spirits play host to your revelries. Whilst no one really ever thinks to go to a cocktail bar for the food, we also think Republic Bar outdoes our expectations on this front. The very sharable menu takes traditional gastro-pub and bar food, elevating it to meet a level of sophistication that doesn't turn pretentious and pricey. Think Truffle Arancini Balls, Chicken Corn Dogs, melt-in-your-mouth Pork Toast bites and our fave — the Boneless Buffalo Chicken Wings. Yes, you read that right — boneless — saving a ton of unglamorous bone dissecting while you're at said Don Draper's living room. The revamp to Republic is part of a wider re-imagination of the Ritz Carlton Millennia's East Wing including the addition of a Library Reception with a cosy and homely (but still very luxe) vibe, perfect for envisioning yourself in a warm, intimate and very elegant private residence, possibly somewhere above the Manhattan skyline. It's a little bit sophisticated, a little bit fancy and a whole lot of rock'n'roll.We know it's easy to sleep on hotel bars when there's so many options for a tipple, but don't write this one off, we promise you won't regret it – RK
The Ritz Carlton Millenia Singapore, East Wing
Opening hours: 12pm-11pm
Where we're looking to dine...
The Great Spice Potluck - Egyptian Edition
It's Egyptian night at The Great Spice Potluck, an ongoing pop-up by The Dempsey Project. Held on alternate weeks, the event will feature cuisines of different cultures and for this round, the Egyptians take center stage on 12 and 26 May, along with Peranakan and Indian dishes. Guests can expect a spread of traditional flavours prepared by chefs Jeremy Nguee, Manjit Kaur, and Gayatri Singh. Don't miss some of the menu highlights: Egyptian Mezze, Ta'maia, and zaatar.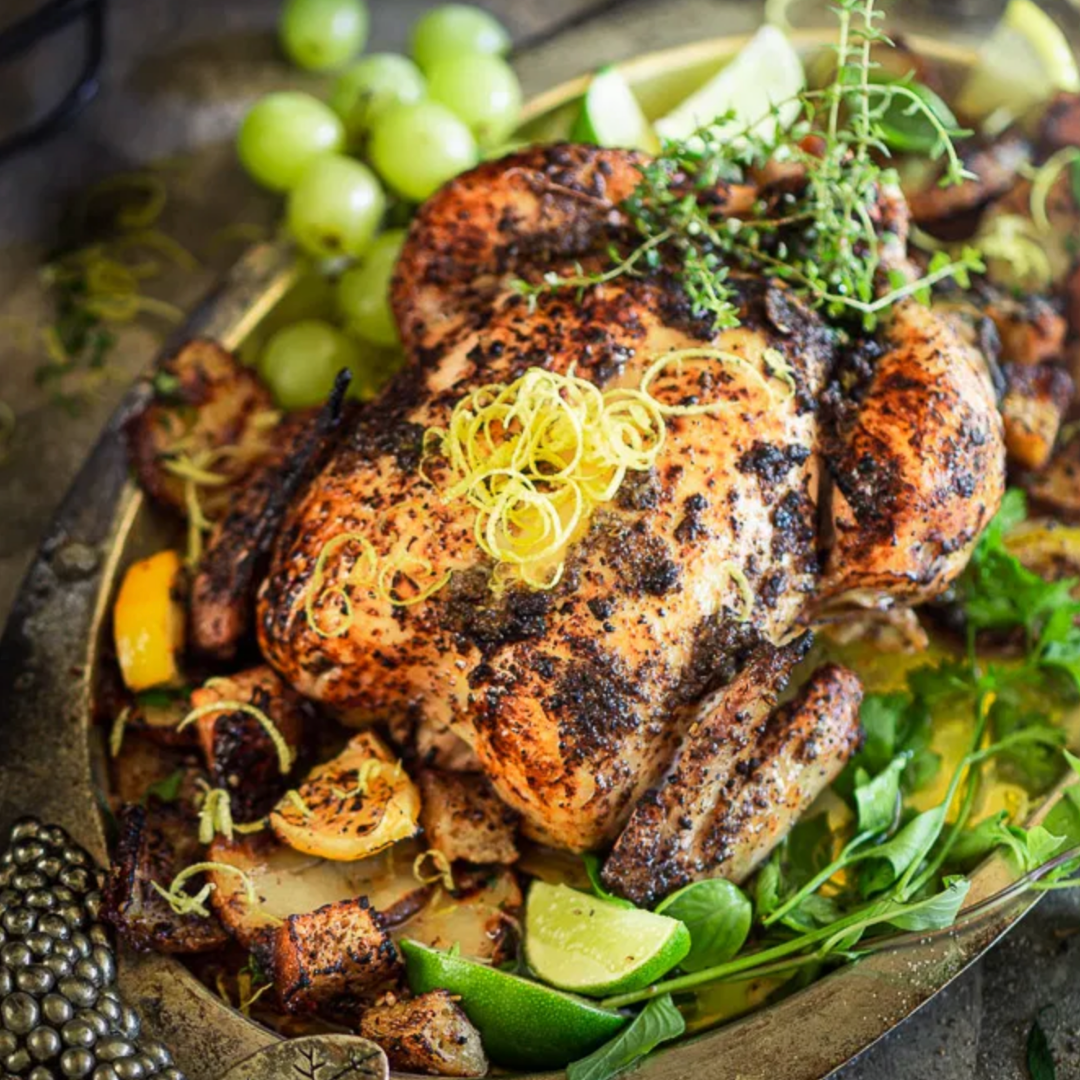 9 Dempsey Hill, Tel: 9238 2113
Opening hours: 5:30pm-10:30pm (Wednesday, 12 and 26 May)
Mr. Holmes Bakehouse
We've all heard about the "cronut", but now let's make way for the newest franken-food coming to town — the "cruffin", populated by famed bakery Mr. Holmes Bakehouse. Originating from San Francisco, this cream-filled croissant baked in the shape of a muffin will soon be found at Pacific Plaza in June. The bakery and cafe will also have an array of other handcrafted pastries, such as donuts and normal croissants with a range of coffees, teas, and kombucha to choose from.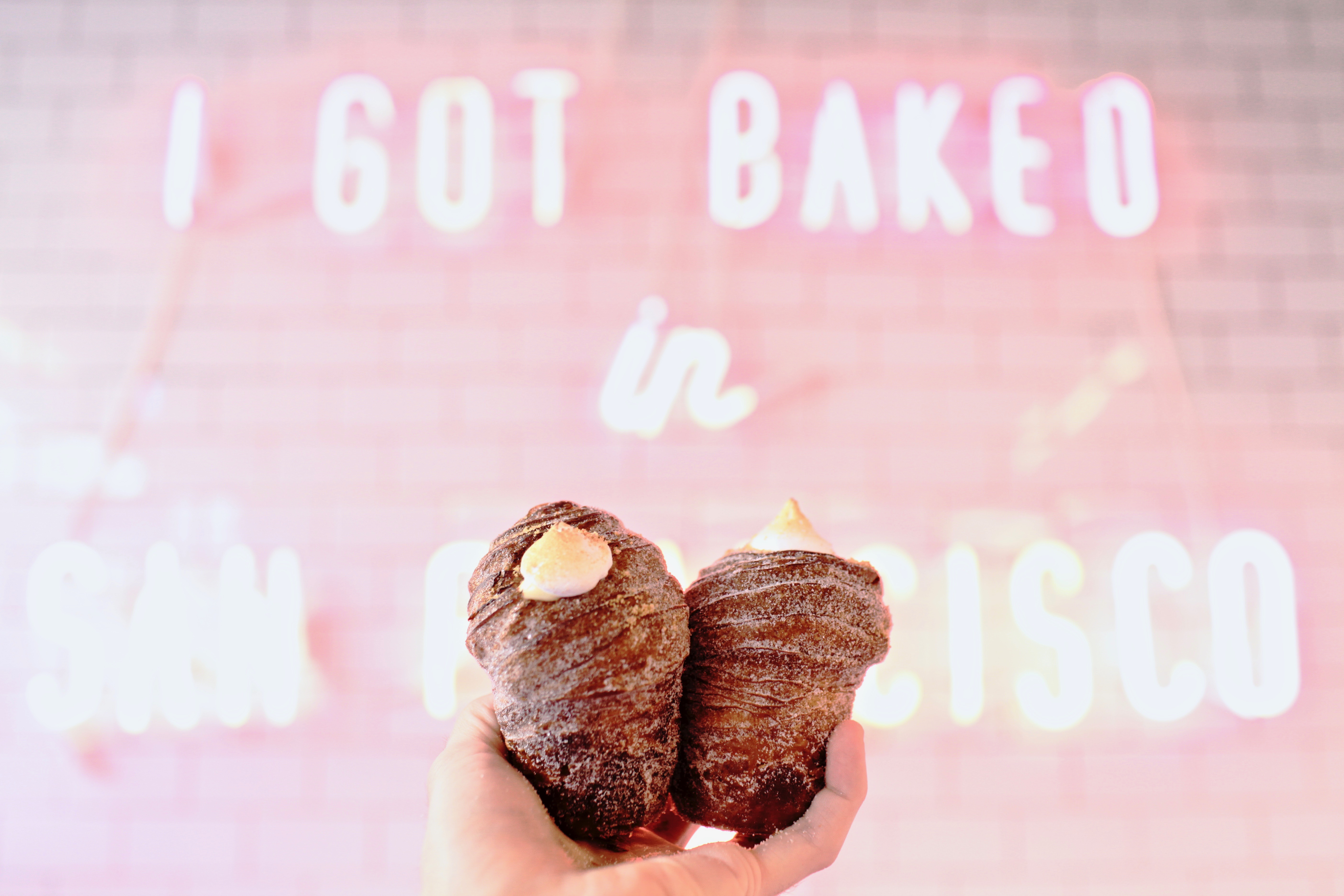 9 Scotts Road, #01-01/02/03 Pacific Plaza
Opening in June 2021