A big misconception about protein is that it's only found in animal products and that by basing your diet solely on vegan or vegetarian food, one is bound to be protein deficient. Well, we are here to prove that theory wrong. A good list of plant-based protein sources do exist and they more than sufficient. And what's better is that they are delicious to incorporate into our daily diet. So whether you're vegan or vegetarian, or simply want to cut down on your intake of meat, here are six foods that can do you right.
Tempeh
Tempeh, a traditional Indonesian food made from soybeans, contains 16 grams of protein from a three-ounce serving. If that doesn't impress you, tempeh has also been shown to be rich in cooper, manganese, calcium, iron and fiber. Amid its preparation versatility and nutrient-dense nature, it is no surprise that this product is a popular choice among vegetarians and vegans alike.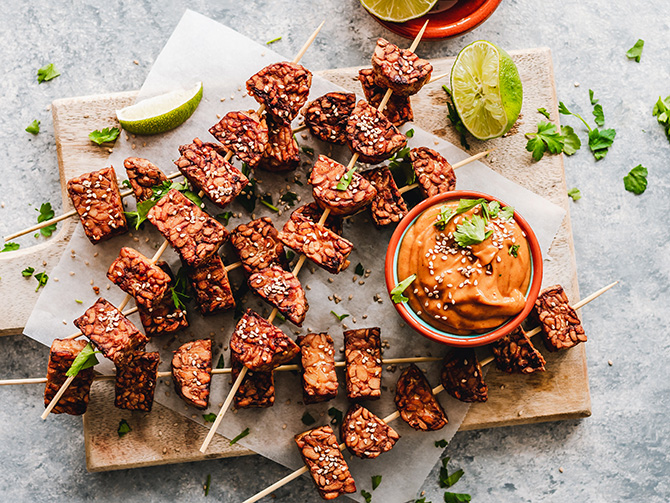 Black beans
Labeled under the legumes category, black beans contain not only protein and fiber, but also other essential vitamins for our bodies. Due to their dense consistency, black beans are regularly used in a variety of vegetarian dishes. Be it canned or packaged dry, black beans are a great source of protein and can be incorporated into salads, soups and most importantly, our favourite tacos.
Hemp seeds
Hemp seeds come next on our list with more than 25% of its total calories coming from high-quality protein. Compare this to chia seeds and flaxseeds with 16-18% protein, hemp seeds are the superior protein source. Irrespective of differing taste pallets, it's easy to cook with these seeds as the dishes can be made sweet or savoury depending on your preference.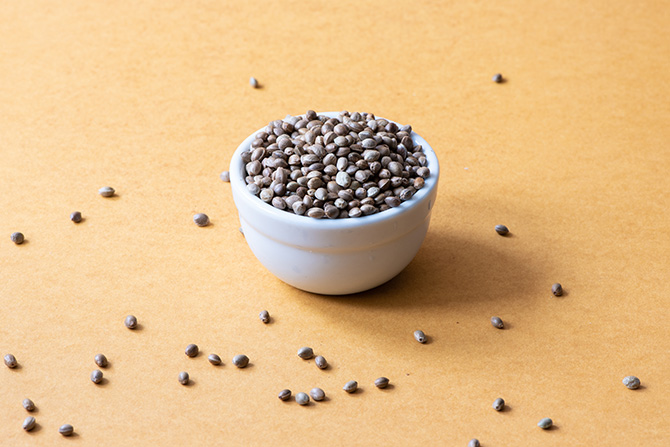 Chickpeas
If you're looking to keep your appetite under control with your diet, chickpeas are the ones for you. Similar to black beans, an ounce of chickpeas offers three grams of protein and fills you up easily — leaving you feeling satisfied without the extra calories. The best part? There are thousands of ways to cook it, whether it is pasta or snacking on some crackers with a side of hummus dip.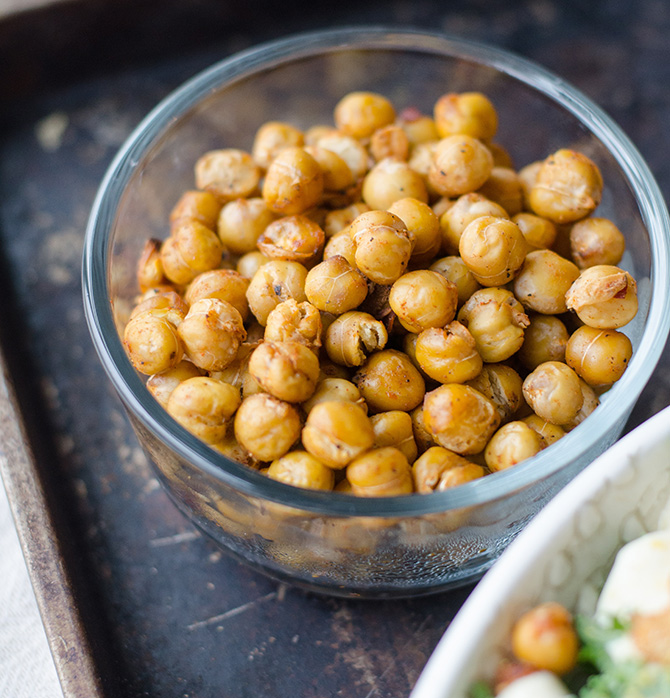 Steel-cut oats
There's nothing better than starting your day right with a hot bowl of oatmeal ready to be devoured. Over the years, oatmeal has become a classic breakfast food that is cherished by many health-conscious individuals. However, they should note that instant oats (also known as rolled oats) are high in sugar with nutrients that aren't the best for our bodies. Opt for steel cut oats instead, as they are rich in dietary fiber and nutrients. For every ¼ cup serving of dry oats, you can look forward to a protein gain of seven grams.
Edamame
The growing popularity of these green soybeans can be attributed to its tasty nature. But did you know that they are packed with multi-level high-powered nutrients? A cup of cooked edamame offers 18 grams of protein. Thus, beans are the best source of protein for plant-based foods, plus it's pretty easy to whip them up as an addictive snack.